NEW BRIGHTON, Minn. - Three brothers are back at it, creating a monster-sized snow sculpture.
A few years ago, Austin, 22, Trevor, 21, and Connor Bartz, 18, made their first sculpture on their parents' front lawn, a puffer fish, and every year since they've created a new creature.
"Every year it's daunting at first but as you keep going eventually you get in the groove and eventually you have a wonderful masterpiece that's almost finished," said Trevor Bartz.
This year, the team decided to make a giant fish, which stands taller than their parents' house and engulfs the front yard.
"We're coming along. We'll be done by Saturday and we're excited," said Austin Bartz.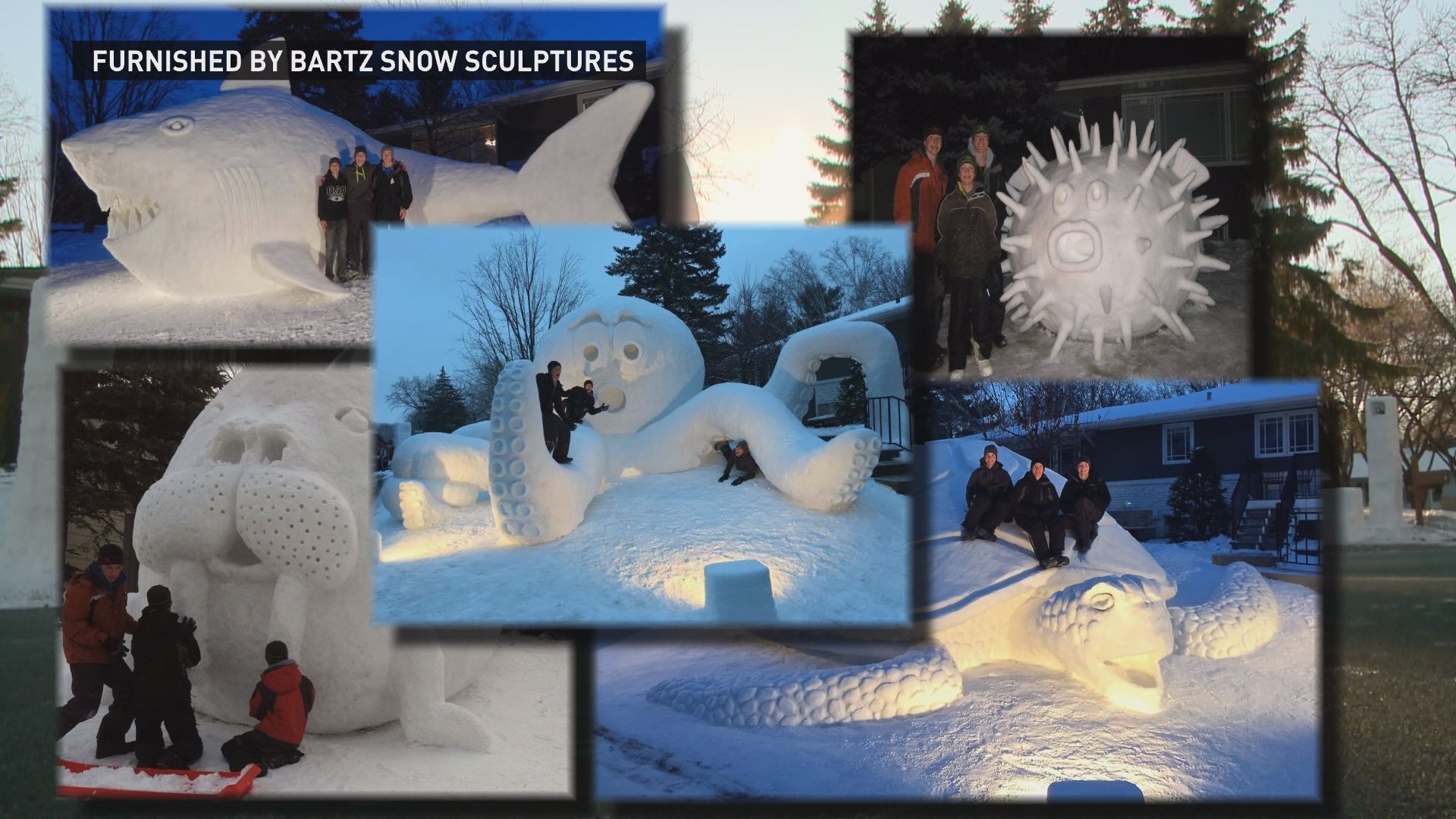 The brothers share a love for the outdoors and through their work, share it with their community. The street the Bartz family lives on has become a busy route this time of year as people drive by, or stop, to take pictures of the latest creation.
"I think it's beautiful, it's amazing, it's breathtaking to see it. I can't believe they're able to construct that in their front yard," said Barbara Fischer, who stopped to see the sculpture with her family.
"When people drive by and you see the expressions on their face they just are so happy. It's something so unexpected and unusual. It makes a lot of little kids smile which is always best," said Trevor Bartz.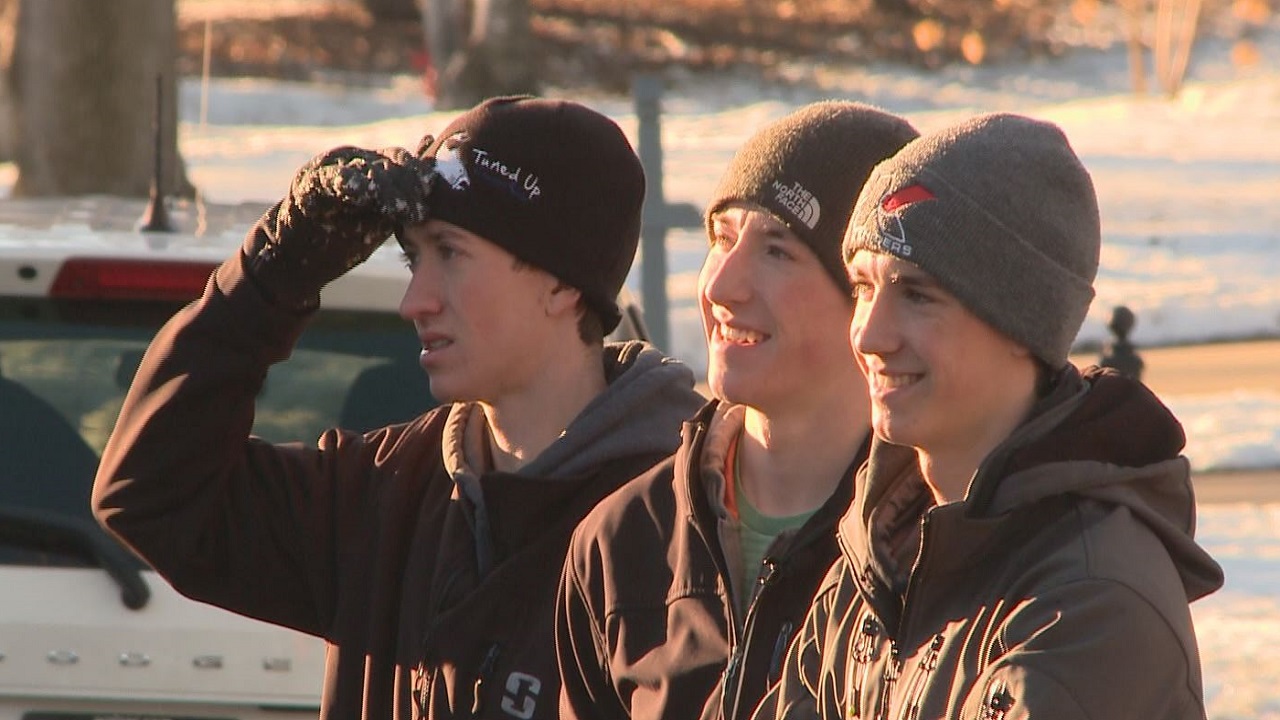 The brothers say they have spent at least 300 hours working on this year's sculpture, having started in November.
They don't claim to be artists. Instead, they eye each section of snow from afar and make adjustments. Each piece of snow is hand packed and chiseled to their liking. This year's fluctuating weather patterns have created some challenges, such as the fishtail breaking apart and Christmas Day rain melting some snow.
Overall, the brothers say they enjoy the tedious teamwork.
"It's just fun to do something together that's memorable," they said.
The brothers will be holding a grand opening celebration on Saturday, Dec. 31 starting at Noon. They are collecting donations for clean water in Malawi, Africa. You can find more information on their Facebook page.