MINNEAPOLIS - Come on down, stop on by -- hop a carpet and fly -- to Aladdin, now playing at the Orpheum Theatre in downtown Minneapolis.
The classic tale made its debut in Minnesota last week and features plenty of Disney magic.
KARE 11's Alicia Lewis took a tour backstage to get a look at how this jaw-dropping spectacle comes to life.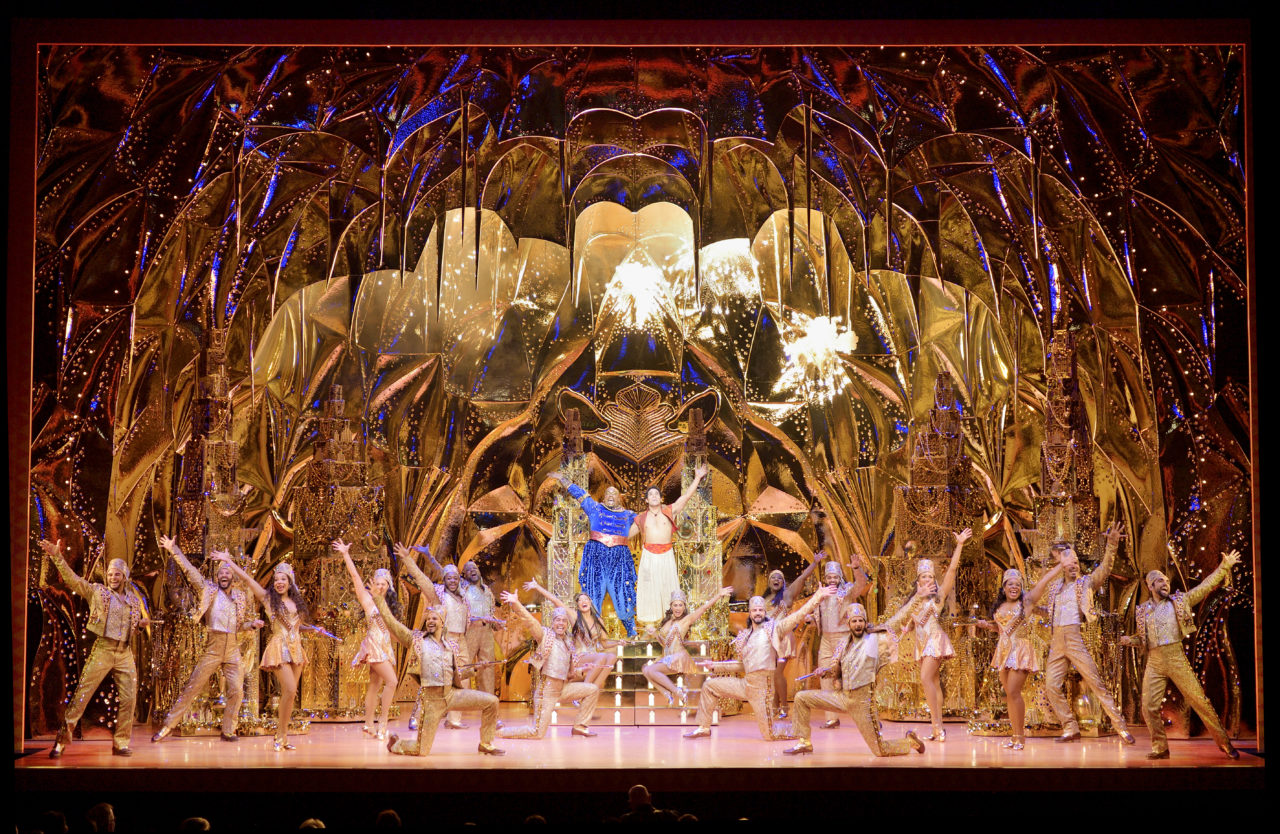 In order to transform a blank stage into the lively, colorful setting of Agrabah -- and of course, the magical Cave of Wonders, it takes more than 35 tons of scenery, said Production Stage Manager Michael McGoff.
"The Cave of Wonders is ... like seeing an entire stage full of C-3PO," he said. "In fact, the gold finish is based on the finish of C-3PO in Star Wars movies."
That Cave of Wonders set debuted for the first time in Minneapolis -- as we're only the second city on its tour (Chicago had a seven-month run and featured a more permanent set up).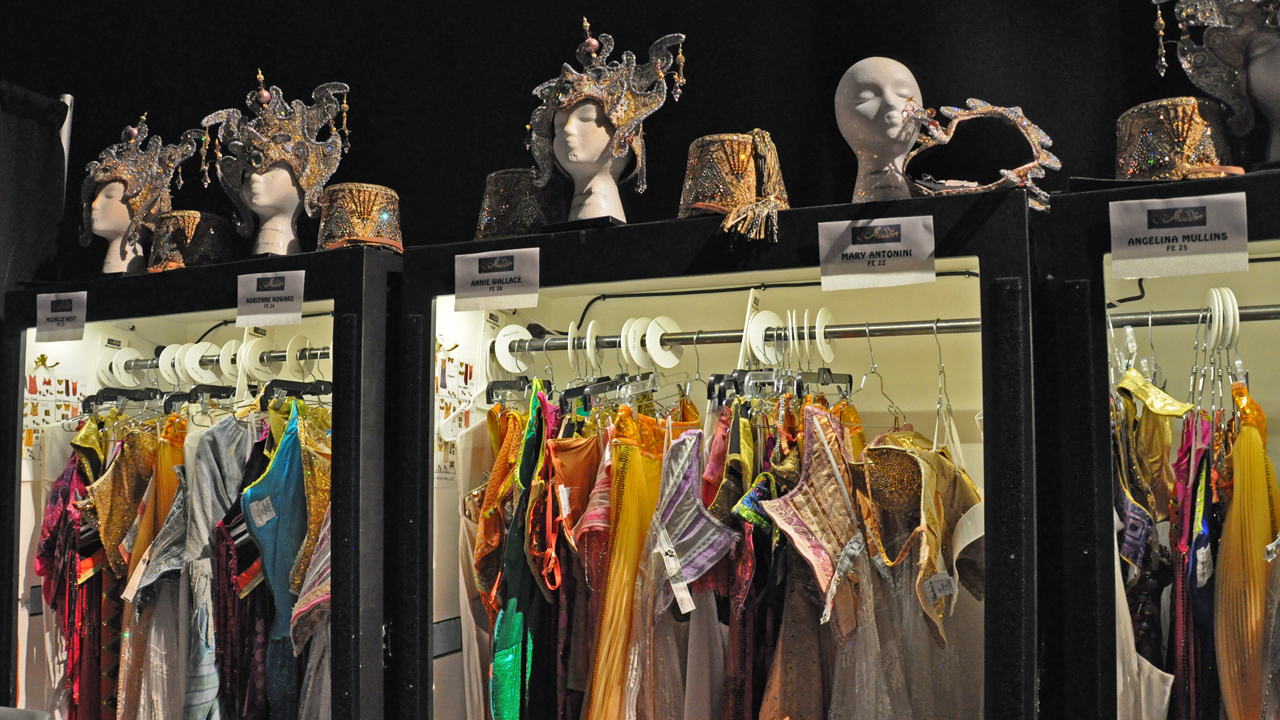 The scenery is also automated -- each piece "rides out" on a track in the floor, some of which is controlled by a wifi signal.
"And every once in a while, just like you lose your signal, sometimes we lose our signal," McGoff said. "And then someone has to come and help. But that's part of the fun."
Pieces of the set, while covered in plenty of glitz and glamour, are also based on historic Middle Eastern symbols and Islamic art.
To utilize space with so many pieces of the set, the scenery is suspended in the air above the stage, and to the left and right of the curtain. And yes, that's where the magic carpet is hiding, as well.
Lewis pressed McGoff to get the secrets behind how that carpet flies but his only response? "It's Disney magic."
And what about the costumes? Certainly, besides Jasmine, Aladdin and the Genie, these beautiful costumes are the secondary star of the show.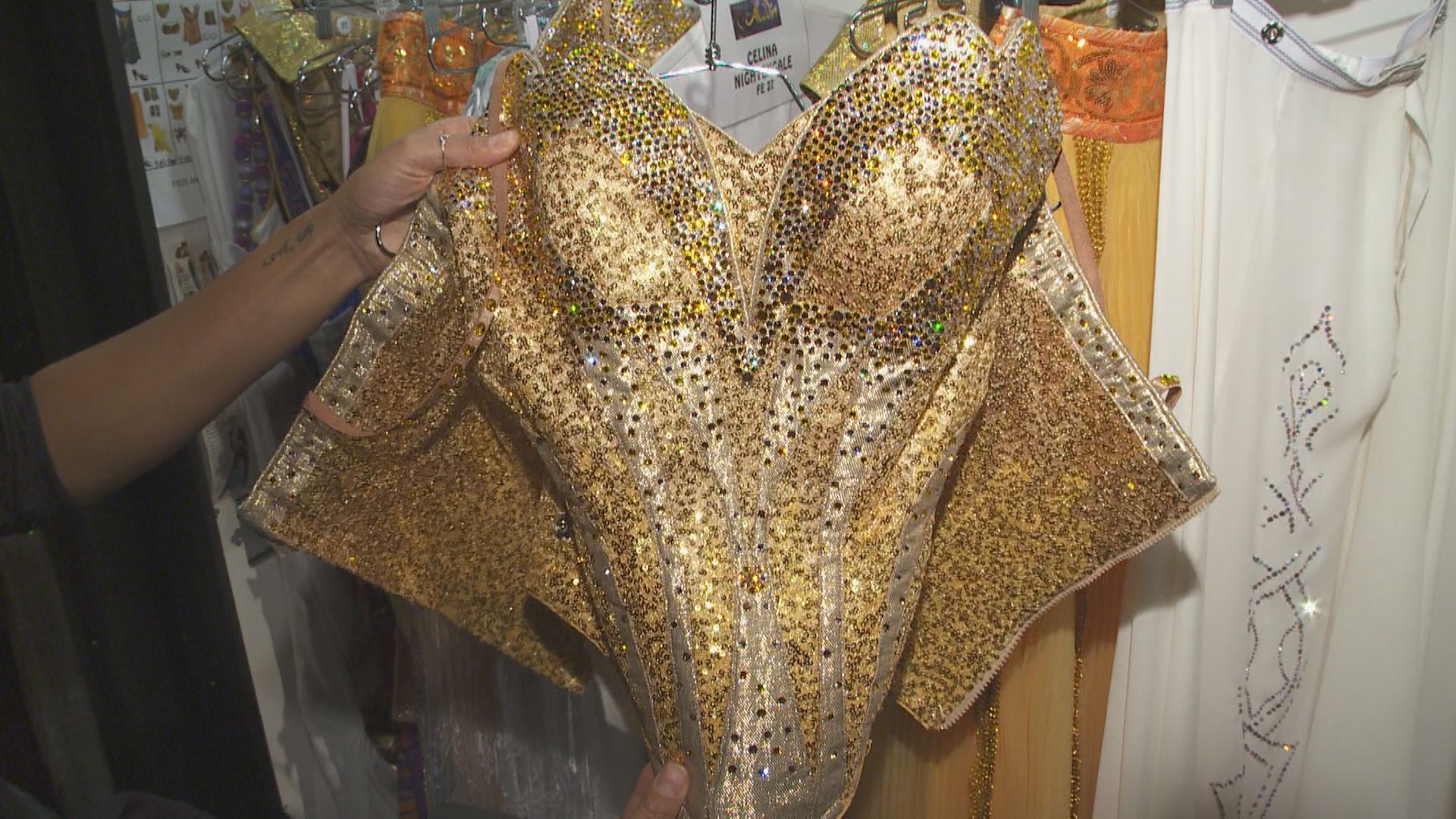 Michael Hannah, wardrobe supervisor, said each costume is custom made, by hand, for the show. More than 2,000 different fabrics, from places like Morocco, Italy, Japan and more, are used in the 337 costumes in each performance.
And they don't have much time to get from one look to the next -- 52 costume changes take place in less than 30 seconds.
"Everything's rigged so that you can just rip it off and put on a new costume," he said. "We have to change people in 15 seconds sometimes. Some things are done with magnets, some things are done with snaps."
And there's no shortage of quality -- or expense -- when it comes to these elaborate costumes.
In the Genie's famous song, "Friend Like Me," there are more than 8,600 Swarovski rhinestones featured on each of the men's gold costumes.
And Jasmine's wedding dress? It's more than 12 pounds with all the jewels, crystals and rhinestones that were hand beaded into place.
PHOTOS: Behind the scenes of Aladdin
Aladdin runs through Oct. 8 at the Orpheum Theatre in downtown Minneapolis.
Aladdin runs through Oct. 8 at the Orpheum Theatre in downtown Minneapolis.
"There's not a cheap thing in the show," Hannah said, with a laugh.
So what are those costume changes like for the cast members who star in the show?
"We should talk about 'Prince Ali,'" said Celina Nightengale, a member of the ensemble, "because that is chaos. It's 100 costume changes in one number in total. I do three and some of mine are the quickest. I do one of the quickest changes in 'Friend Like Me,' that's I think 20 seconds maybe."
But it's all part of the fun and the magic that's transported from the stage to the audience.
"We want to give you the best show we can every night," she said.
Aladdin runs through Oct. 8 at the Orpheum Theatre in Minneapolis. For tickets and more information, click here.