FALCON HEIGHTS, Minn. - We came, we ate and now we need a nap.
The annual trek through the Minnesota State Fair's new foods found a lot of hits, some misses and plenty of napkins.
Here's some of our highlights:
PHOTOS: New food at the MN State Fair
Miller's Flavored Cheese Curds
Miller's Flavored Cheese Curds
Double Dose of Pork Belly (find it at RC's BBQ, located on the north side of West Dan Patch)
Tim McNiff and Alicia Lewis voted this their top pick from the new foods they tasted. RC's takes a 100 percent ground pork belly burger, grills it, and then tops it with crisp smoked pork belly. It's topped with pepper jack cheese, coleslaw and pickled onions, then served on a toasted bun. You can grab one for $7.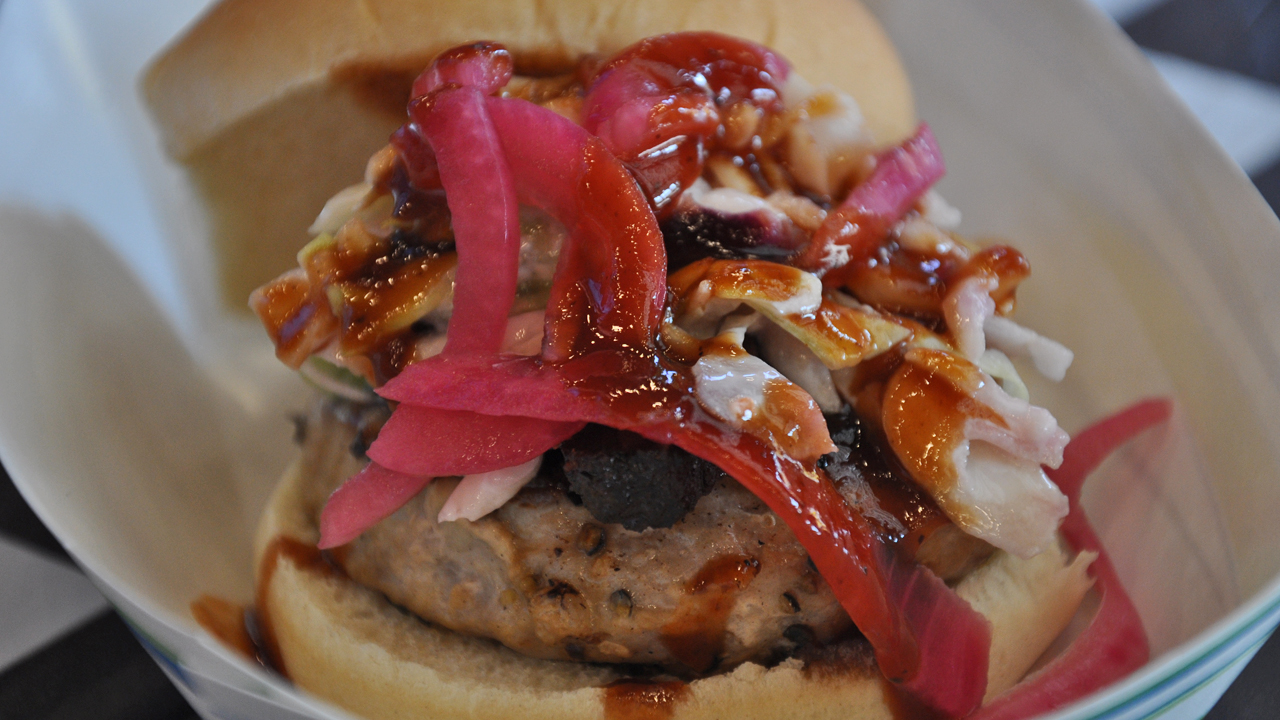 Italian Bomba Sandwich (find it at Mancini's Al Fresco, on the north side of Carnes)
Another favorite of Tim and Alicia, this sandwich starts with beer-braised pork shoulder, adds some prosciutto cotto ham, fontina cheese, giardiniera (Italian relish) and aioli and then slaps it all on a grilled ciabatta roll. It is messy, and greasy, so have napkins on the ready. But it is super delish and a big ol sandwich for the price. Think of it as an Italian version of the Cubano. Brilliant. $8.25.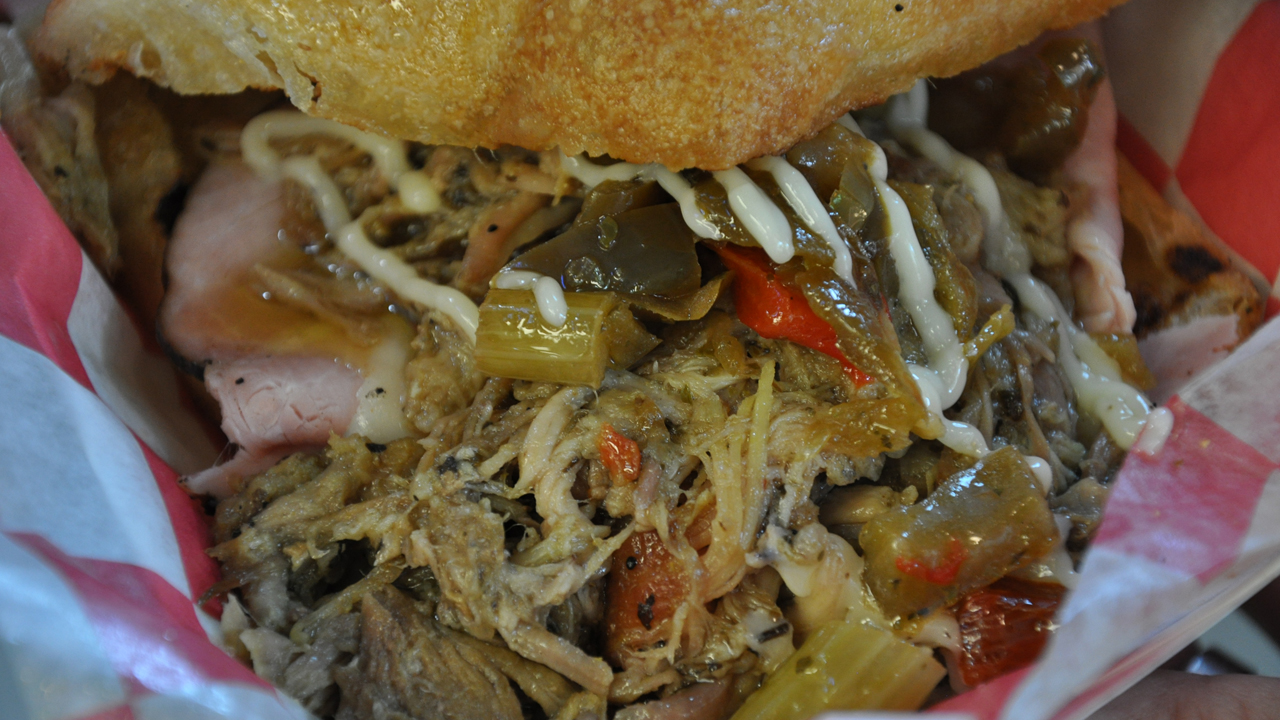 Wild Bill's Breakfast Bake (find it at Blue Barn in the West End Market)
Certainly one to share -- this breakfast bomb of a dish piles up scrambled eggs, chicken and chorizo sausage, then tops it with salsa, shredded lettuce and a generous portion of pickled red onions. It's a tasty, though heavy, bowl of goodness to start your day. We recommend sharing it with a friend -- or finding a place to nap immediately afterwards. $8.75.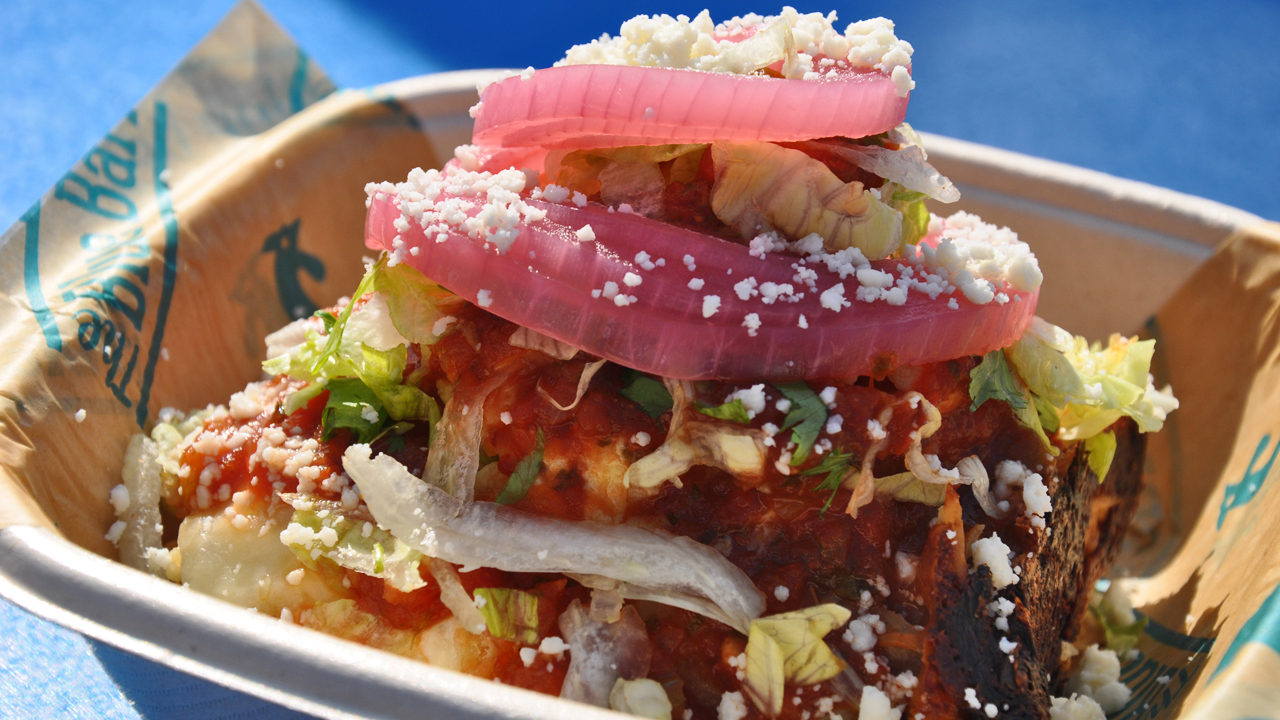 Brown Ale and Onion-Gouda Tipsy Pie (find it at Sara's Tipsy Pies in the Food Building)
Sara, of Sara's Tipsy Pies, is testing out her first savory pie at this year's fair and oh boy, it's a goodie. She takes onions, carmelizes them in Lift Bridge Brewery's Chestnut Hill Brown Ale until they're just right, then adds smoked gouda cheese, bakes it in her famous pie crust and tops it with a sprinkle of onion sugar and a sweet beer glaze. It's like French onion soup in a pie! $6.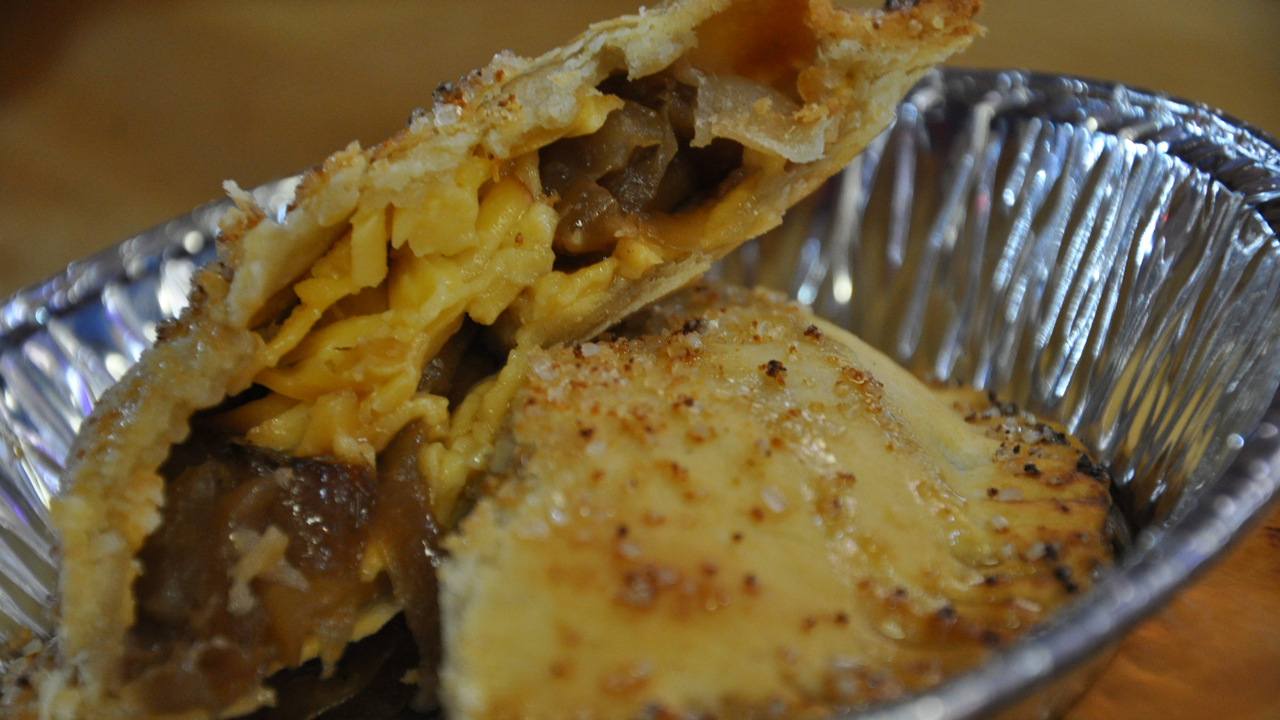 Sonoran Sausage, aka: One. Bad. Dog (find it at Sausage Sister & Me in the Food Building)
If you're looking to step up your hot dog game, this is the place you want to be. Sausage Sister takes a Tex-Mex-style sausage, stuffs it with pepper jack cheese then tops it with fresh corn salsa and a drizzle of avocado ranch. It's not too spicy, but offers just enough heat to make it interesting. The fresh corn salsa pairs perfectly and adds a cooling effect for those with Minnesotan palates. $7.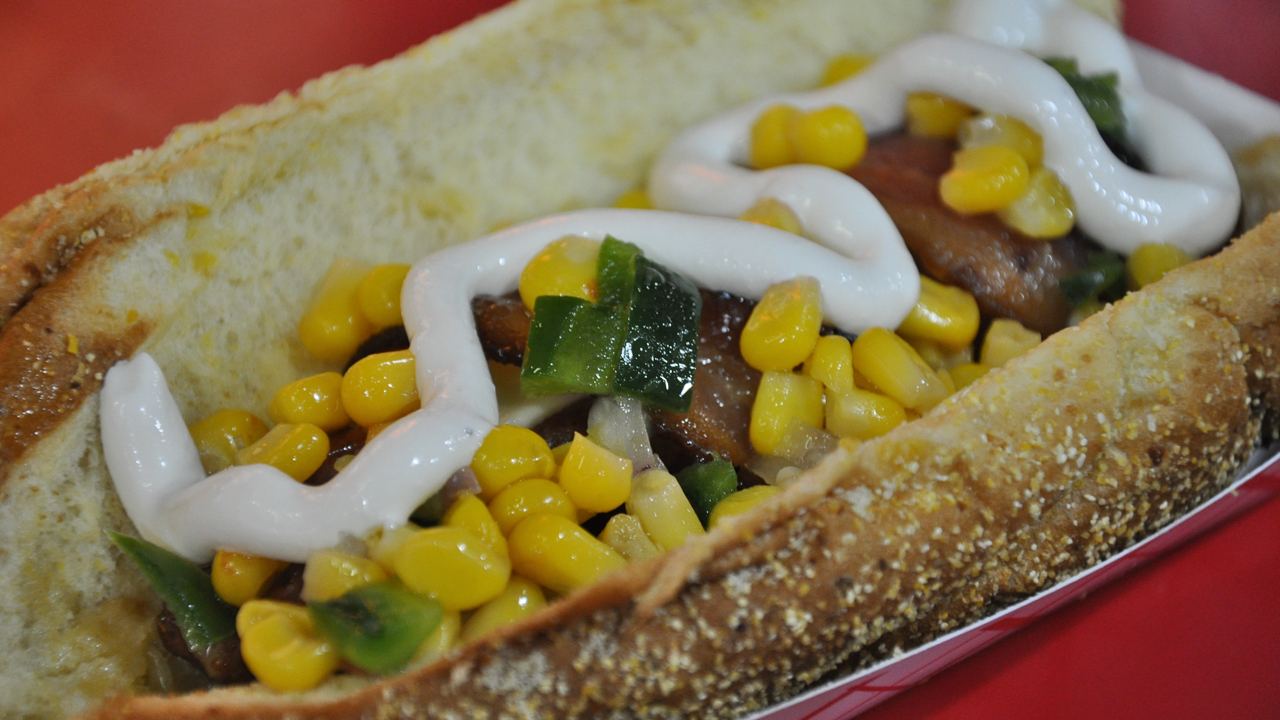 Miller's Flavored Cheese Curds (find it at Miller's new stand, next to the Giant Slide)
Cheese curds are a must at the State Fair and we've been long spoiled with our major helpings of the greasy goodness over the year. So you might think, why another cheese curd stand? The answer is, because this one is so so good. Offering different flavors to your typical curds -- ranch, garlic (my personal fave) and jalapeno -- this stand is doing the curd well. Light, crispy, but still chewy. Regular helping, $6. Bucket, $15.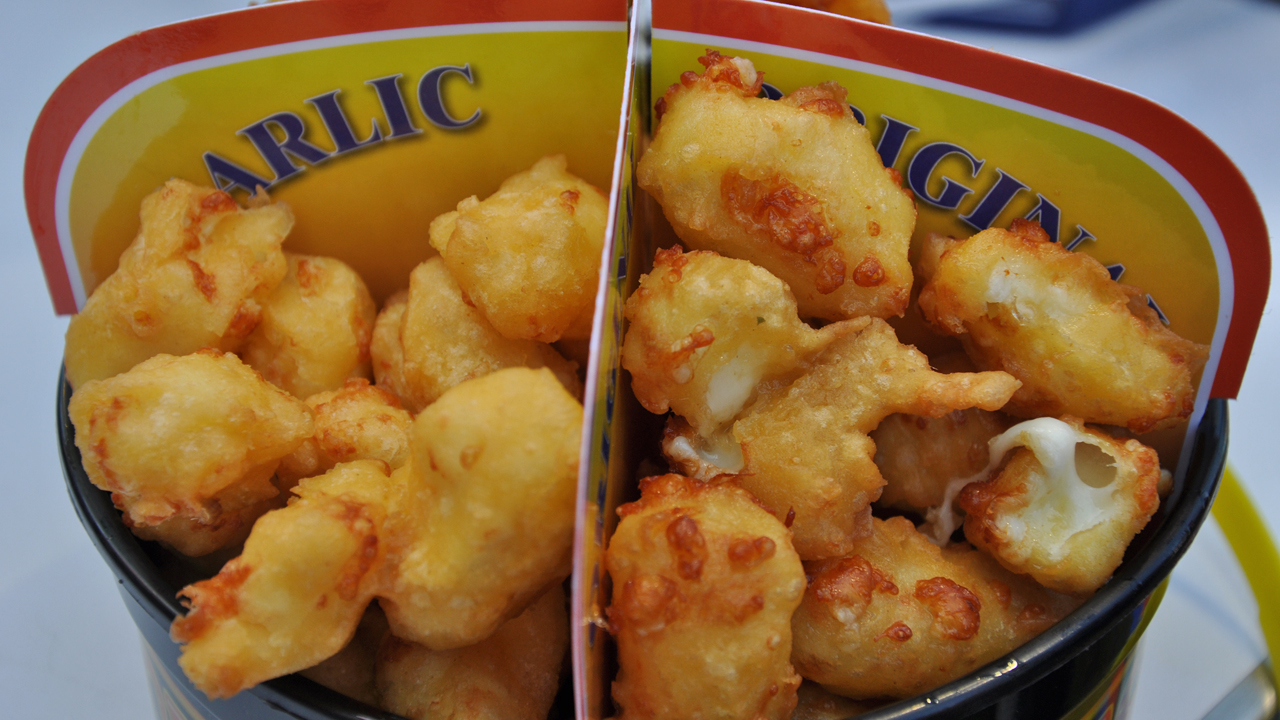 A few of the misses:
Honey Puffs (find it at Dino's Gyros, on the north side of Carnes Ave.)
If you're talking deep fried and dough, I'm typically all about it. But these deep-fried dough balls were just a little bland. Go for the mini donuts for your dough fix instead. $6.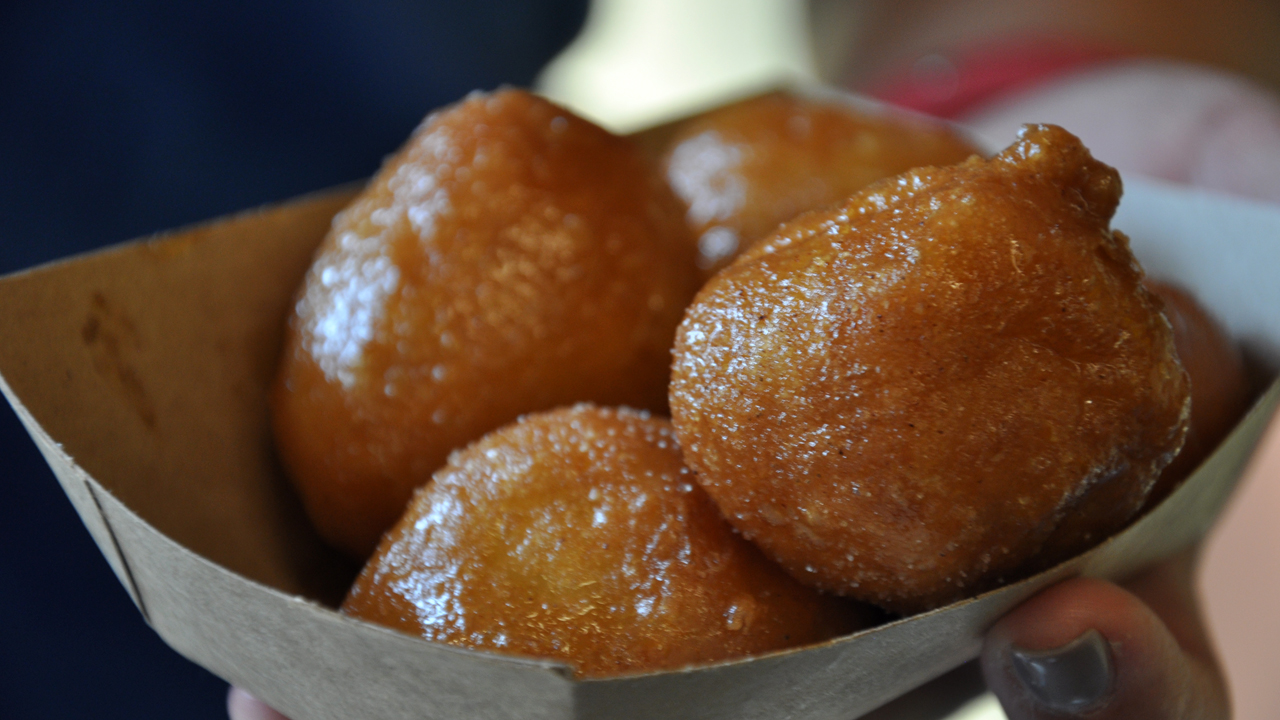 Bacon Fluffernutter (find it at The Sandwich Stop, on the west side of Clough St.)
The word Fluffernutter is super fun to say but unfortunately, the sandwich is not as cheeky. It takes grilled cinnamon buns as the sandwich's "bread," fills it with bacon (that was limp and not at all crisp) then slathers on peanut butter and marshmallow. For the price, it just doesn't deliver. $9.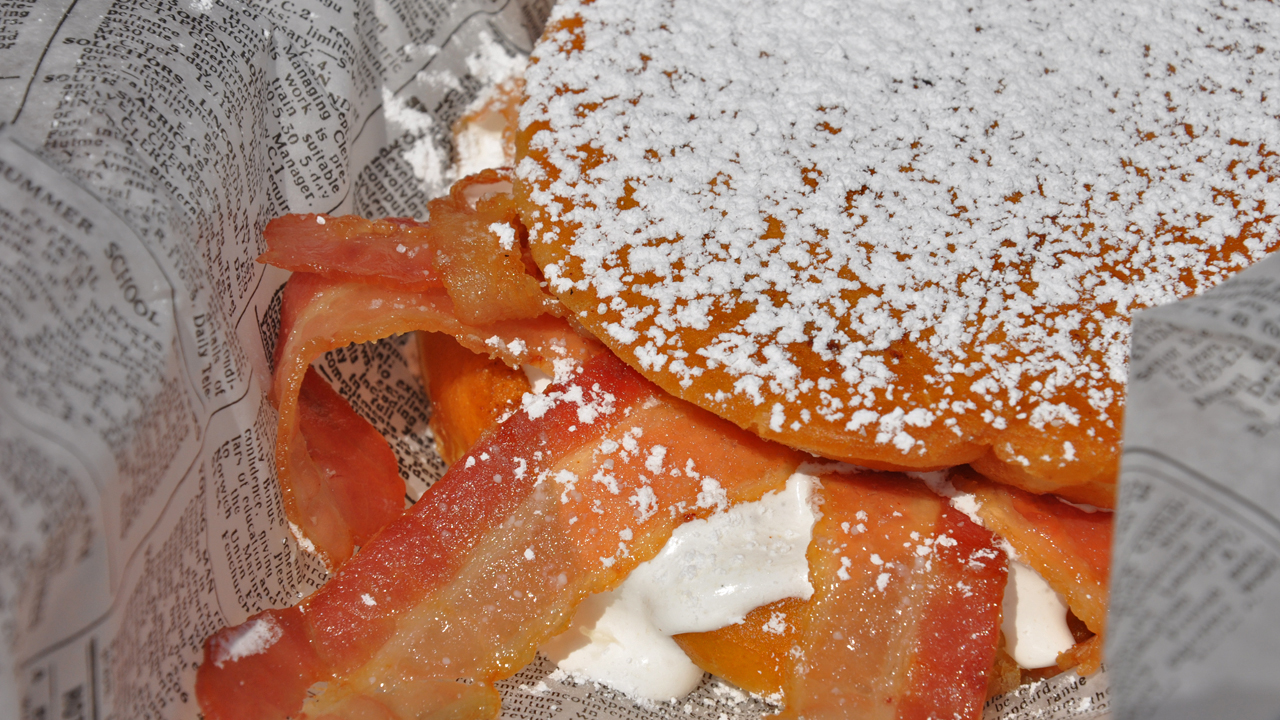 Swine & Spuds (find it at Swine and Spuds, in the Warner Coliseum)
A great concept -- bacon-wrapped pork belly and mashed potato croquettes -- but with the addition of the homestyle gravy, all we could taste was salt. $8.