CHANHASSEN, Minn. - Several tributes are planned this week to mark the anniversary of Prince's death.
Beginning Thursday, Prince's Paisley Park estate will welcome fans from around the world to Celebration 2017, a four-day event filled with live music, panel discussions, and special presentations that will celebrate Prince's life and legacy.
Paisley Park reports tickets for the event are nearly sold out with limited general admission still available. Fans interested in attending can find more information here.
The Prince4Ever Tribute Fence, that lines the north side of Paisley Park estate, is now filled with fan memorials and messages that were originally attached to the exterior park fence following Prince's passing. Visitors who have purchased tickets to Celebration 2017 and scheduled tours throughout April will have the opportunity to view the fence and add messages.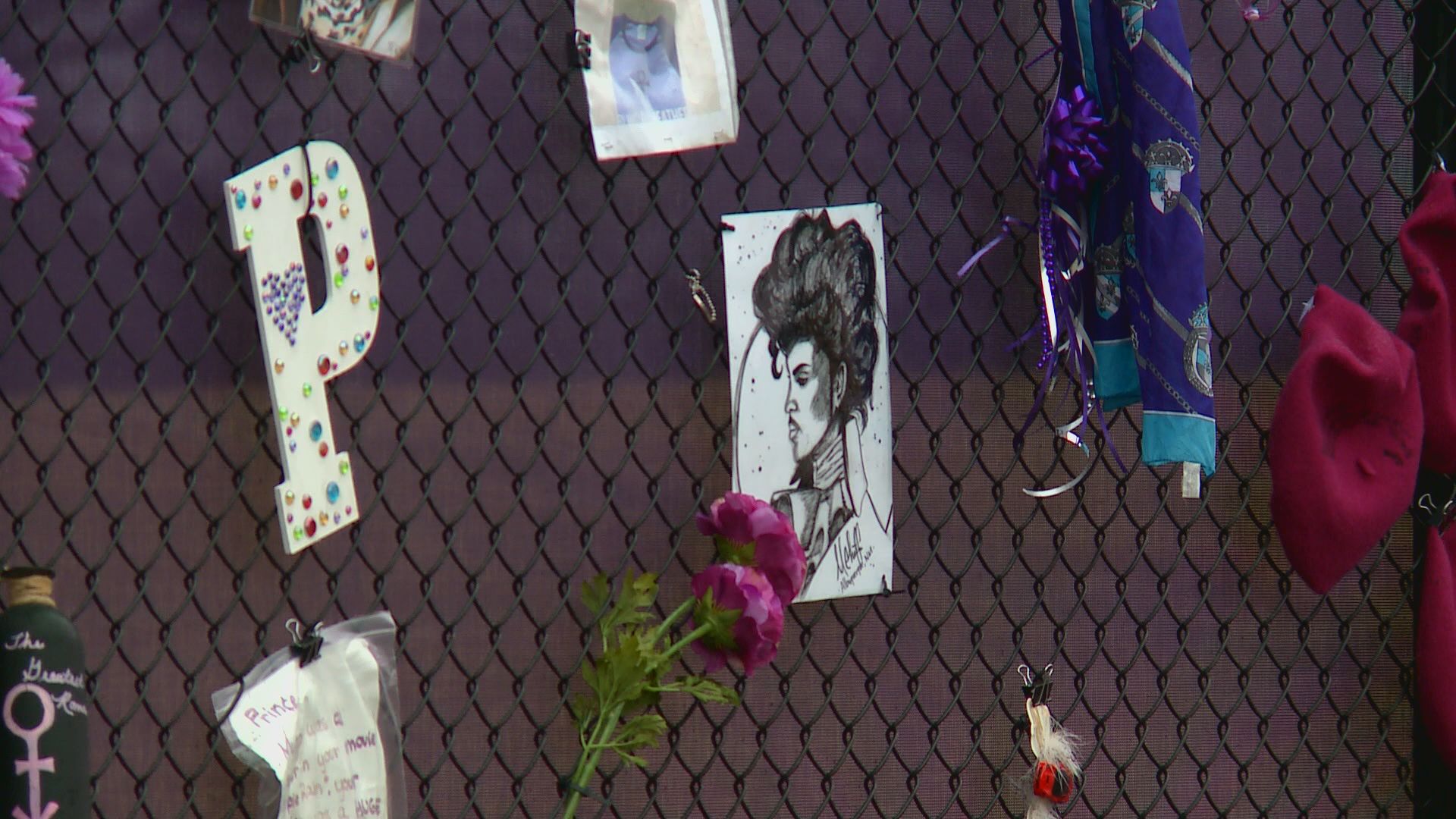 Several Minneapolis landmarks will also honor "The Purple One". U.S. Bank Stadium, Target Field, I-35W Bridge, Hennepin County Lowry Avenue Bridge, and IDS Center will all be lit in purple Thursday and Friday.
People are also encouraged to wear purple on Friday and share photos and thoughts using #PaisleyPark and #Celebration2017.
Starting Tuesday through Sunday, Prince fans can visit the Minnesota History Center where Prince's iconic Purple Rain suit will be on display along with handwritten lyrics to an unreleased song and other items.
On Saturday, First Avenue and 89.3 The Current will host a Memorial Street Party at 5 p.m. Tickets for the free event are sold out. First Avenue dance parties are also planned for Friday night and Sunday morning.
Several musicians who played with Prince over the years have booked shows around the Twin Cities including Eric Leeds, Jesse Johnson, Shelby J (two shows) and Morgan James/Andy Allo (two shows).
The legendary musician was found dead April 21, 2016 at Paisley Park. He would have turned 59 in June.