MINNEAPOLIS - A national acknowledgement highlighting Ann Kim's newest hotspot as one of the best in the nation is a huge honor, no doubt. But for Kim, it goes far beyond the recognition.
When Young Joni opened in northeast Minneapolis last winter – two-plus years after it was merely a dream – Kim couldn't deny the pressure that was on her shoulders.
"Especially when you've had success with other restaurants, the bar just keeps getting higher and higher," she said.
PHOTOS: Young Joni in northeast Minneapolis
The wood-fired oven at Young Joni
The wood-fired oven at Young Joni
With Pizzeria Lola and Hello Pizza already thriving, Kim admits it was a little crazy to take on another project. But when she found the space and imagined the potential, she fell in love.
"We've always wanted to be in northeast Minneapolis," she said. "We love the vibrancy of the neighborhood, the diversity of the neighborhood."
Critics hailed it as "brilliant" and "outstanding." City Pages gave it both best new restaurant and best new bar. And then GQ Magazine turned on the national spotlight, calling Young Joni one of the best new restaurants in America – one of only 10 to get the nod.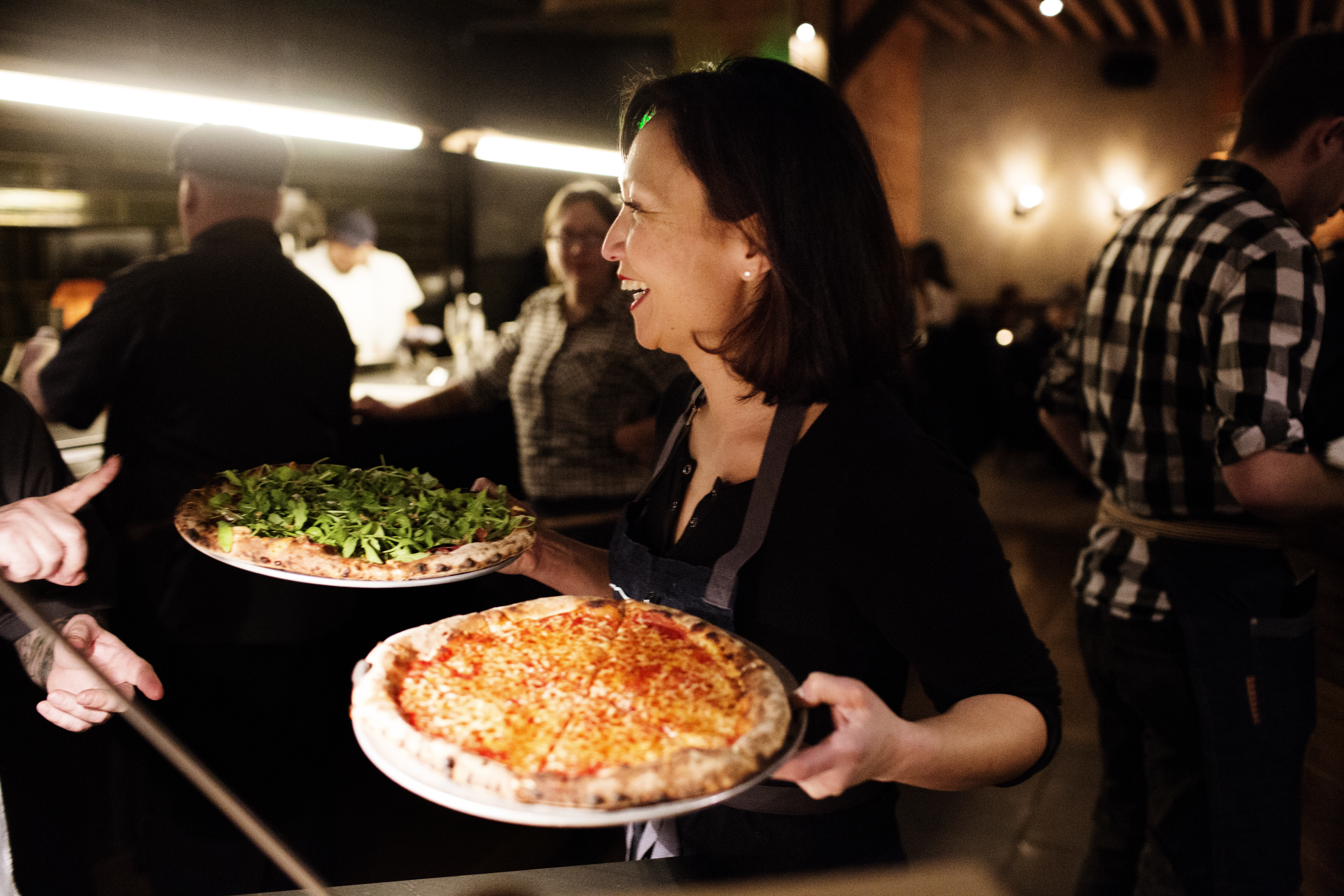 "That was completely unexpected," Kim said. "It's exceeded my expectations to be honest with you."
Beyond highlighting culinary talents, the list features restaurants either owned or operated by immigrants or first-generation immigrants – something that makes Kim swell with pride.
"This acknowledgement says that yes, as an immigrant, as a woman, as a small business owner, who employs over 160 employees, that we are the face of the nation," she said.
The honor comes at a perfect time, too, as her family hits a huge milestone in Minnesota.
"This July, our family will have celebrated 40 years in this country," she said through tears. "So that means a lot to me."
Kim came to the country at age 4 and sat around an Apple Valley dinner table that featured her mother's made-from-scratch meals, combining Korean staples and American comforts -- a perfect mismatch, as she says.
Wood-fired pizza topped with Korean short ribs, side dishes of her mother's Kimchi and a grilled whole fish much like the ones she grew up sharing with her family.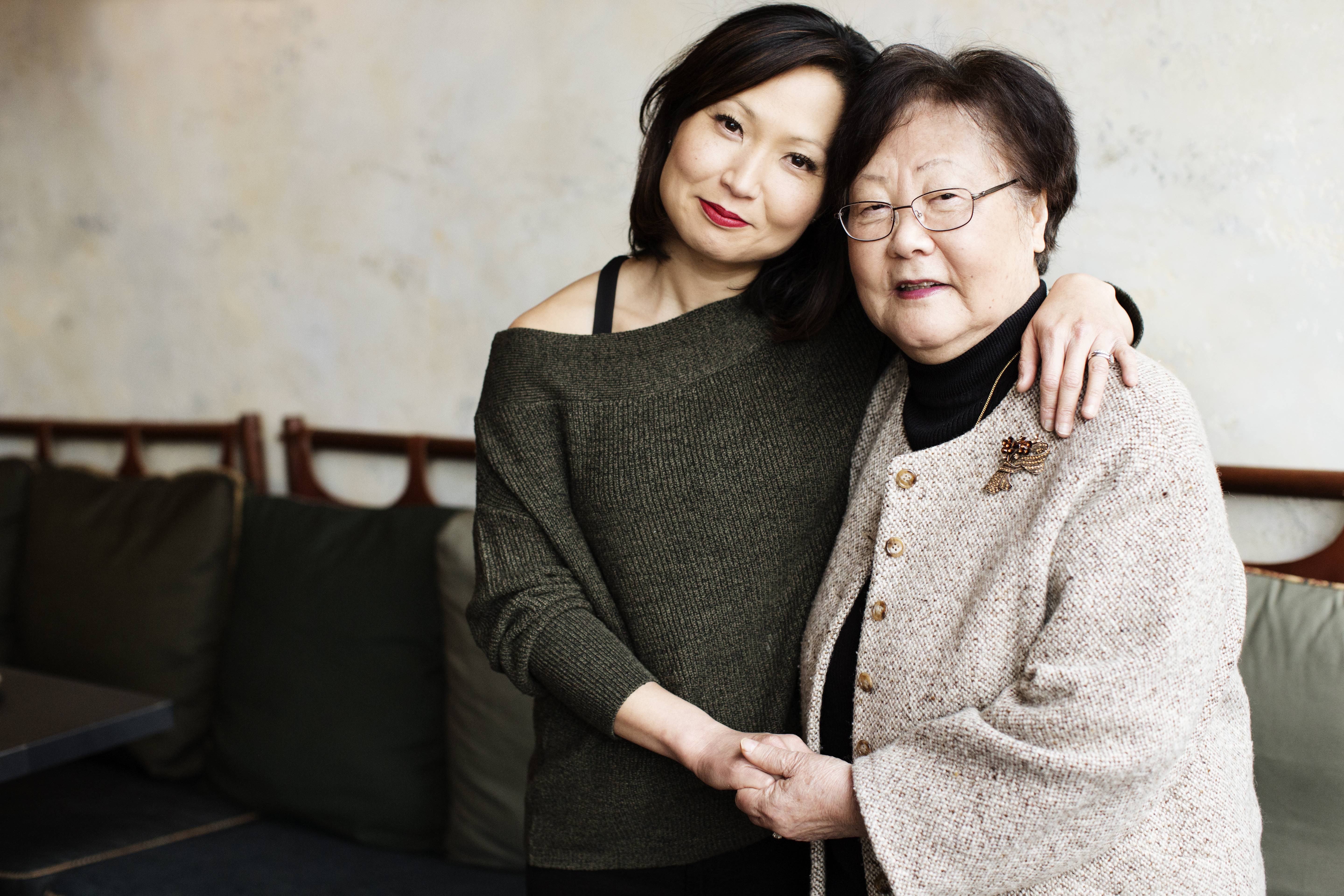 Named after Kim's mother (Young) and her husband's mother (Joni), the eatery takes inspiration from a mother's love from the comfort of home at every corner.
"I love being able to see on a table a variety of pizzas and small plates from different regions of the world and it all makes sense to me. Because that's kind of how I ate," she said.
The pizza love continues into Young Joni's back bar – a space that's separate from the dining room and signified only by a single red light. If the light's on, the drinks are flowing.
The space feels like a basement bar during prohibition, from the wood-paneled walls backlit to instill a sense of secrecy to the reel-to-reel soundtrack and antique barware.
Throughout both spaces, the dining room and the so-called speakeasy, the intentions are the same. Kim said her goal was to create a space where guests can enjoy fine dining cuisine in a comfortable setting that feels like a giant hug.
"I want your tummy to feel good, I want your heart to feel good, and I want you to come back," she said.
Young Joni is open Tuesday through Sunday. For more information, click here.