MINNEAPOLIS - The man who originated the title role in Broadway's "Aladdin" has been wowing Minneapolis audiences since he took his first jump ahead of the breadline.
Adam Jacobs, the man who brought Aladdin from a Disney cartoon to a live, engaging, charming character on stage, has been playing the lovable street rat since the show opened in 2014.
And he and his magical genie have been wowing audiences ever since.
That's no exception in Minneapolis, where "Aladdin" has taken over the Orpheum Theatre until Oct. 8.
Jacobs was kind enough to answer a few questions from KARE 11 while in town, including his thoughts on the new live-action movie.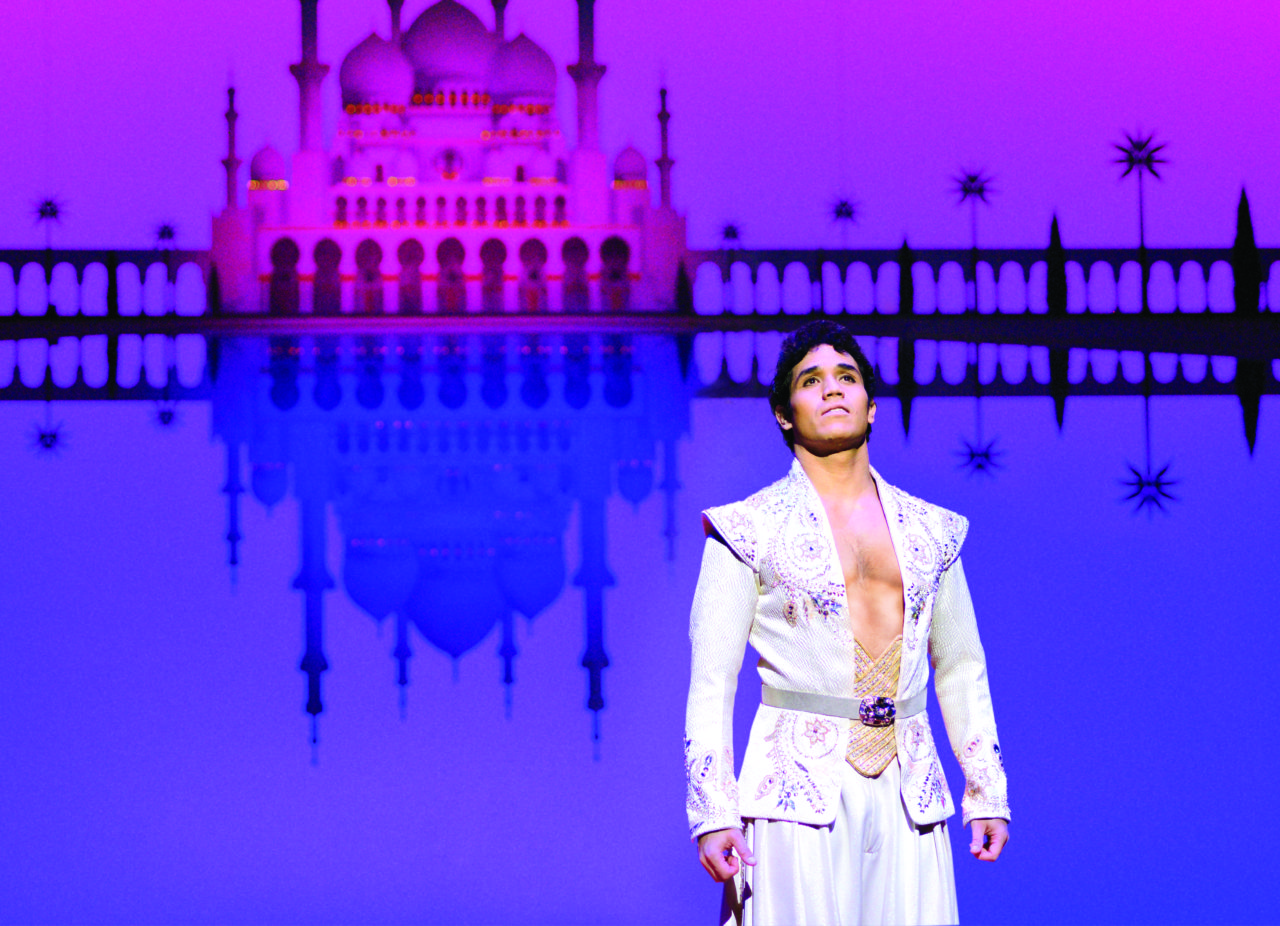 What was your first experience with the story of "Aladdin?" How old were you then?
Jacobs: I remember first watching Aladdin on VHS and thinking it was coolest movie ever made. You had a male protagonist who was quick, witty and full of heart and he goes on this amazing action adventure, thwarting the villain and getting the girl in the end. I used to pretend I was Aladdin during recess at school jumping off of benches and running from make believe guards.
What first drew you into the world of theater?
Jacobs: My parents brought me to downtown San Francisco to see shows that would tour through the city. I saw a production of CATS when I was 4 years old and also The King and I with Yul Brynner when I was 5. When I was in my early teens I got into community theater and then in high school, I was cast in all of the musicals which really cemented my love for the arts. I had a great teacher/mentor who encouraged me and helped me recognize my potential.
When did you become involved with the production of Aladdin? What was that process like?
Jacobs: In 2010, I was playing "Simba" in the national tour of The Lion King in Chicago when the producers of Disney Theatricals happened to be in town. They saw my performance and thought I would be a good fit for the role of "Aladdin." At the time I didn't know they were working on it so, when my agent told me what was happening, I was thrilled. They flew me to New York City for a week to work on the initial readings and presentations of the show. I eventually had to audition for director Casey Nicholaw and once he checked off on me, I had the role in the Seattle pilot production. When that went well, I was cast in the subsequent Toronto out-of-town tryout and the Broadway production.
What was it like creating a title role in a Broadway show? How did you bring that character to life?
Jacobs: It was thrilling to be able to fit the role to my own strengths and tailor the role to what I'm able to do. I worked with Casey and our fabulous book writer Chad Beguelin and we were able to create an "Aladdin" that was true to the film but also unique to me. I feel spoiled now having done that super creative process because it's such a privilege to originate an iconic role such as "Aladdin" and I can only hope I get to do something like it again.
How much inspiration did you draw from the animated film and that version of "Aladdin?"
Jacobs: We used the film as a guide, but all of us were really interested in creating something fresh and new. While the film is 90 minutes of action-adventure, our production is 2 and a half hours of musical comedy, and with that extra time comes the opportunity to add depth and layers to the principal characters, not to mention a couple new songs and great choreography.
You have two sons, who I'd imagine think their dad has a pretty cool day job. What do they think of the show?
Jacobs: Jack and Alex are a little young to really understand what I do, but despite that, they saw me in the Broadway production shortly before I left and were more or less enraptured. They're 3 and a half now and I think they'll have a better understanding when they come see it again.
You have a pretty amazing role, as is, but if you could choose any character to play in this show, who would you choose?
Jacobs: In this show it would have to be the Genie, of course. He gets to have the most fun!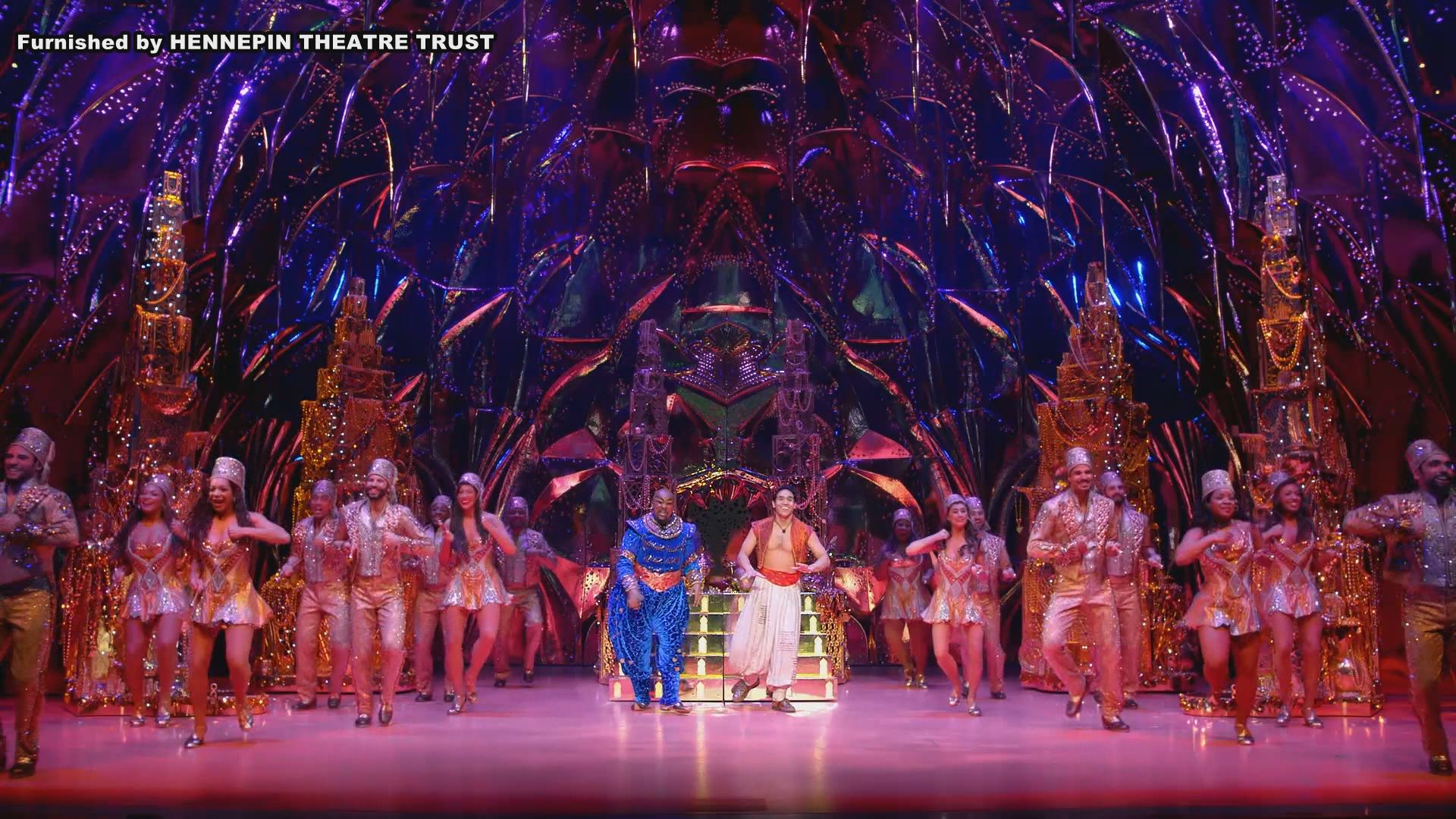 The reviews from audiences have been incredible for this show. What's your favorite reaction to get from audience members while on tour?
Jacobs: I love it when people say that we were even better than the movie, because that's really what we set out to do. We wanted to honor the original story but also set ourselves apart from the film. Of course the No. 1 question is, "How does that carpet fly??" My response is always, "Disney magic!"
What are your thoughts on the Disney remake of Aladdin? Certainly the casting has been getting a lot of attention. How do you feel about the choices so far?
Jacobs: I'm excited to see how it comes out. I'm sure Will Smith will be fun as the Genie and while I don't know Mena Massoud's work, I'm sure he'll do a great job. I was hoping I could get a cameo in it, perhaps as a beggar in the marketplace or a palace guard, but alas it doesn't seem to be in the cards for me. :)
PHOTOS: Behind the scenes of Aladdin
Aladdin runs through Oct. 8 at the Orpheum Theatre in downtown Minneapolis.
Aladdin runs through Oct. 8 at the Orpheum Theatre in downtown Minneapolis.
This will be our first time experiencing the show in Minneapolis. What can audiences expect?
Jacobs: Minneapolis audiences can expect a high-energy, fun-filled production with dazzling costumes, beautiful sets and toe-tapping music. They can expect everything they love from the film and more.
Speaking of, I know you spent a lot of time in our neighboring city Chicago, but have you been to Minneapolis before? Anything you're looking forward to with your visit?
Jacobs: I haven't really explored this city before and I've already enjoyed some of the local restaurants -- great food in this city for sure. My wife played through here with the Mary Poppins tour years ago and we stayed with her aunt in the suburbs near Lake Harriet. I remember it being very beautiful around there and we even kayaked between a couple of the lakes. I'm sure I'll take her and the kids to nearby Loring Park and possibly the Mall of America to enjoy some rides.
Aladdin runs through Oct. 8 at the Orpheum Theatre in Minneapolis. For tickets and more information, click here.