MINNEAPOLIS - The Olympics are the end-all-be-all for athletes. That elusive gold medal is something they train their whole lives to achieve. So, when two Minnesota sisters found out they were both headed to Korea for the 2018 Winter Games, it was a pretty big deal, but there's a lot more to this story.
Hannah and Marissa Brandt, like most Minnesotans, have hockey in their blood.
"I started playing hockey and then she followed me soon after," says Hannah.
"I stuck with figure skating for a couple more years," says Marissa. But ultimately hockey won out. They became teammates playing U10.
So far this probably sounds a lot like you and your siblings … but here's where it gets different. Hannah went on to become a star at the University of Minnesota and Marissa a college player at Gustavus. Then, USA Hockey came calling.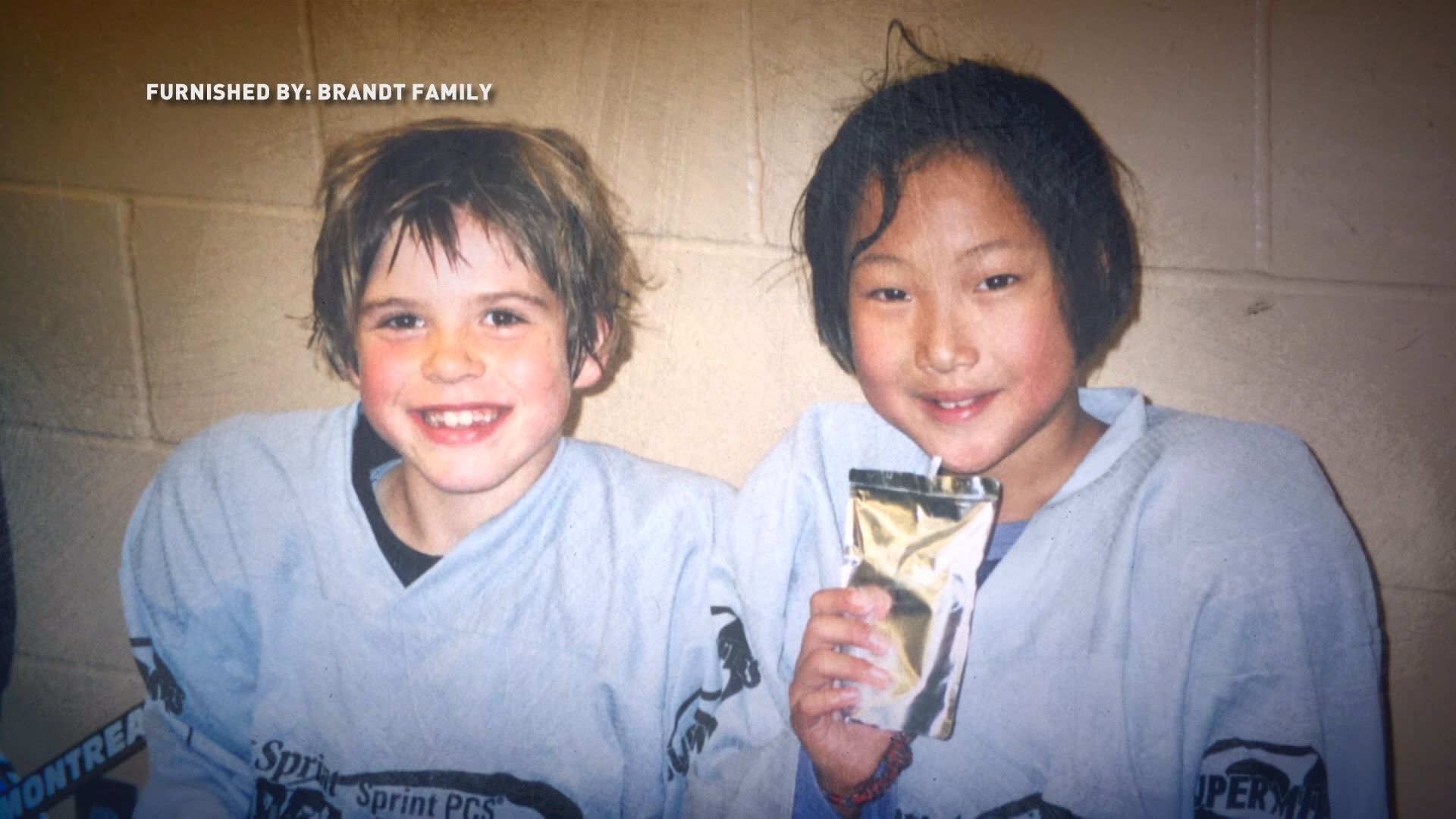 "I kind of always grew up watching Natalie Darwitz, Krissy Wendell and I would see them with the Gophers and the Olympics and I always wanted to follow in their footsteps and put on the USA jersey one day," says Hannah. "I mean it's been a culmination of pretty much my entire life working towards, and it's going to be a huge honor, so I just couldn't be more excited to have her going at the same time. I could never have planned it out the way it's going to work."
By her, Hannah means Marissa. Her older sister is going to the Olympics too, but she'll be sporting different colors, wearing the jersey for team Korea.
"To be able to participate in the Olympics and represent my home country and to do it with her you can't dream about that. It's pretty crazy," says Marissa.
Marissa was adopted from Korea when she was 6 months old. Hannah was born shortly after her arrival and the two were raised together in Vadnais Heights. Marissa never had sights on the Olympics. At least not until her birth country took notice of her skills.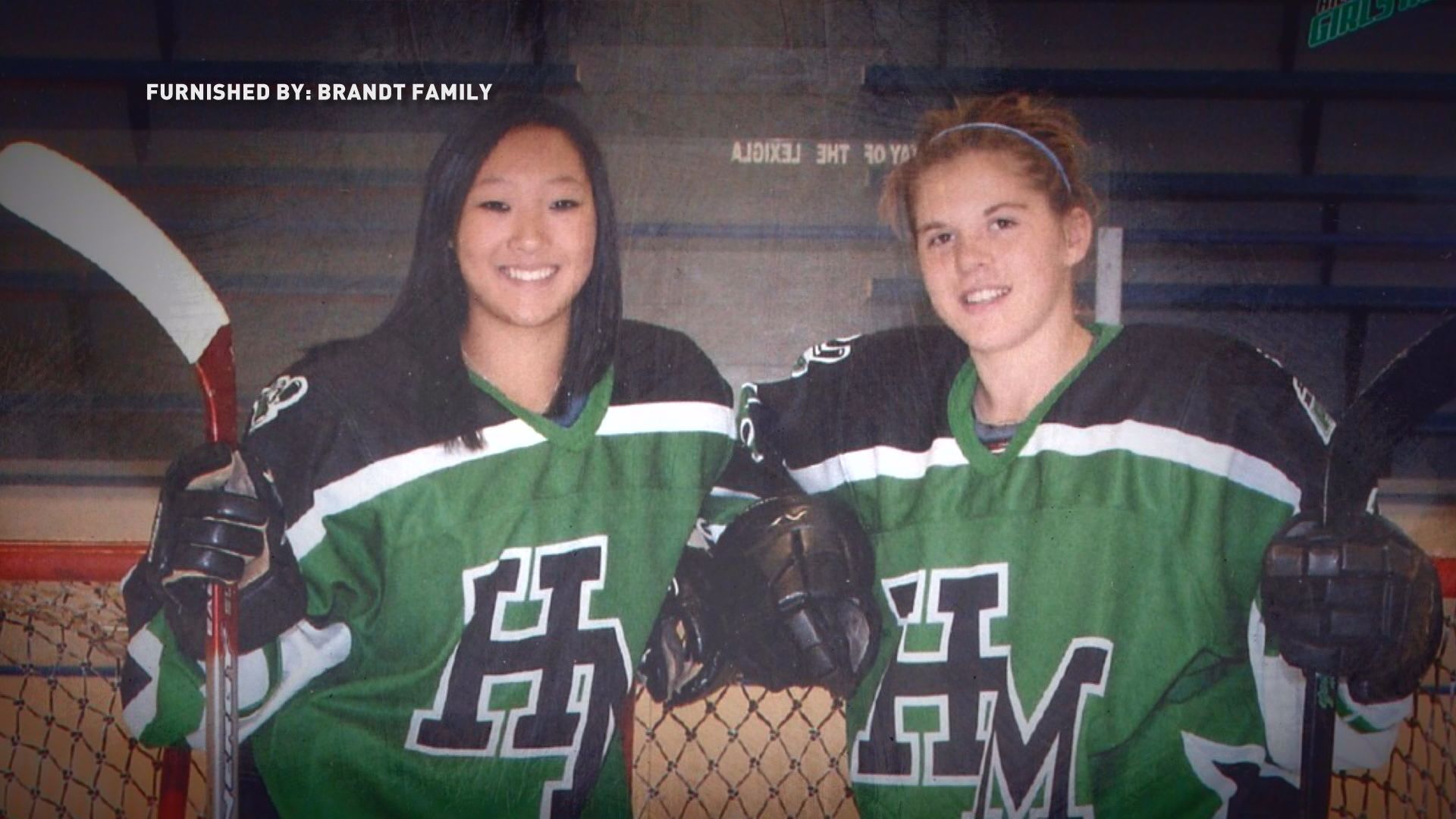 "I was a little frightened at first just because I don't know the language, I don't know anyone living there, but once I got there the girls are so nice, and welcoming and just to be able to take the culture and everything in it's just amazing," she says.
Marissa, who had not been back to Korea since being adopted, had to change her citizenship. She's been playing with the Korean team for months, even winning gold in the World Championships in April.
Funny thing, just hours before, her sister Hannah did the very same in her division.
Up next-- PyeongChang.
And while Gold is always the goal, this Olympics will be special no matter what, for two sisters from Minnesota.
"I just think that's going to be the coolest thing the realization that we're both there," says Hannah.
"My family has never been to Korea, and for them to learn where I come from, and my culture, I think it's significant. I'm excited to show them everything I know and places to go in Korea," says Marissa.
The sisters won't likely play each other, which is just fine by them. They say they're not super competitive with each other. It's probably fine by their parents too!