MINNEAPOLIS – On the 16th anniversary of 9-11, Craig Steichen reminds us it's never too late to say thanks.
Steichen is the founder of Operation Warrior Wishes, a 501c3 organization dedicated to treating wounded military veterans and Gold Star families to sports games.
Hours before the Vikings' opener, Steichen shares pizza and hands out Vikings hats to his three guests for the game.
"It makes me glad that 16 years after 9-11, people still care," said retired Army Warrant Officer Forrest Pryde, who was the sole survivor of a helicopter training crash.
Across the table are retired Minnesota Army National Guard Sergeant Larry Maurer and his wife Crissy, whose brother—also a soldier—recently died from suicide.
"All I could do was just step up," said Larry. "Be the person the entire family needed."
Next to Larry is retired Army Sergeant Frank Ristow who was wounded in by an RPG blast in 2011.
"It's a hard one to swallow," admits Ristow.
These former soldiers didn't sign up for Monday's game. They were chosen.
Six years ago, Steichen and his son, Matt, took out the bucket list and dreamt of hitting games at all 32 NFL stadiums…in one season. It had never been done before.
"I guess we ourselves didn't know what we were getting into," said Craig.
Preparing for one of the all-time coolest father-son journeys, they sensed something was missing. They felt compelled to give back along the way.
"We called up the Wounded Warriors [Project] at the time. That's all we knew. We are civilians. We took them out to breakfast and took them to the game," said Craig.
The journey led to a feature on Veteran's Day before Monday Night Football on ESPN, which led to meeting coach Mike Ditka, who then offered to fund their entire next season. This turned their journey into a mission.
Operation Warrior Wishes was born.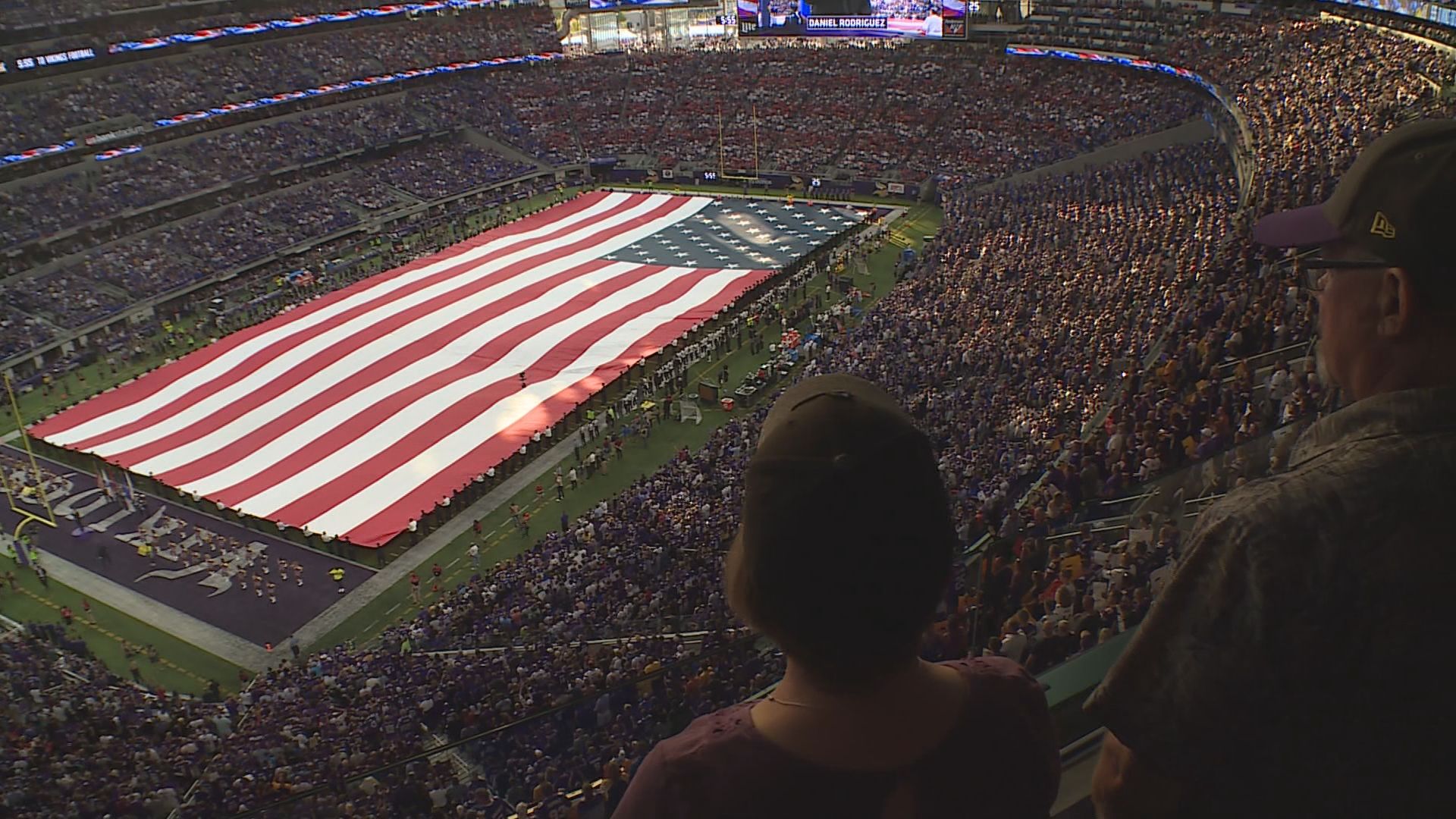 But football is only in the fall, so they expanded to basketball games, baseball games, hockey games, and NASCAR races. In five years, the Steichens have treated more than 3,200 wounded warriors or gold star families to a game.
Craig has never served in the military, in fact, he says it never crossed his mind.
So if you are wondering why he'd alter his life to start a charity dedicated to lifting up wounded vets every week around the nation? It's simple, and it hit him on the third ever game he attended.
"We had a guy in Wisconsin. He had not been out of his apartment for 8 months. He says 'You know what guys, I want to make some goals in life: I want a job, I want a girlfriend and I want to go to Hawaii.' About a year later, he calls us up and says 'I just want to let you guys know I got a job teaching second grade, I got a girlfriend and I'm going to Hawaii for our honeymoon.' Again, did we do that? No. Absolutely not. Did we start it? Maybe, maybe." said Craig.
A simple handshake goes a long way for these vets.
But this is Craig's thank you—from a road warrior to our warriors.