GOLDEN VALLEY, Minn. - SPAM just celebrated its 80th anniversary – and after that many decades, it's time to try a new twist on the canned treat.
Love it or hate it in its original form, we know a great chef can make magic out of anything.
Chef Mike Rakun from Mercy Bar and Dining Room in Minneapolis took up KARE's challenge to make something delicious out of SPAM. And, based on all reports from the taste-testers, he succeeded.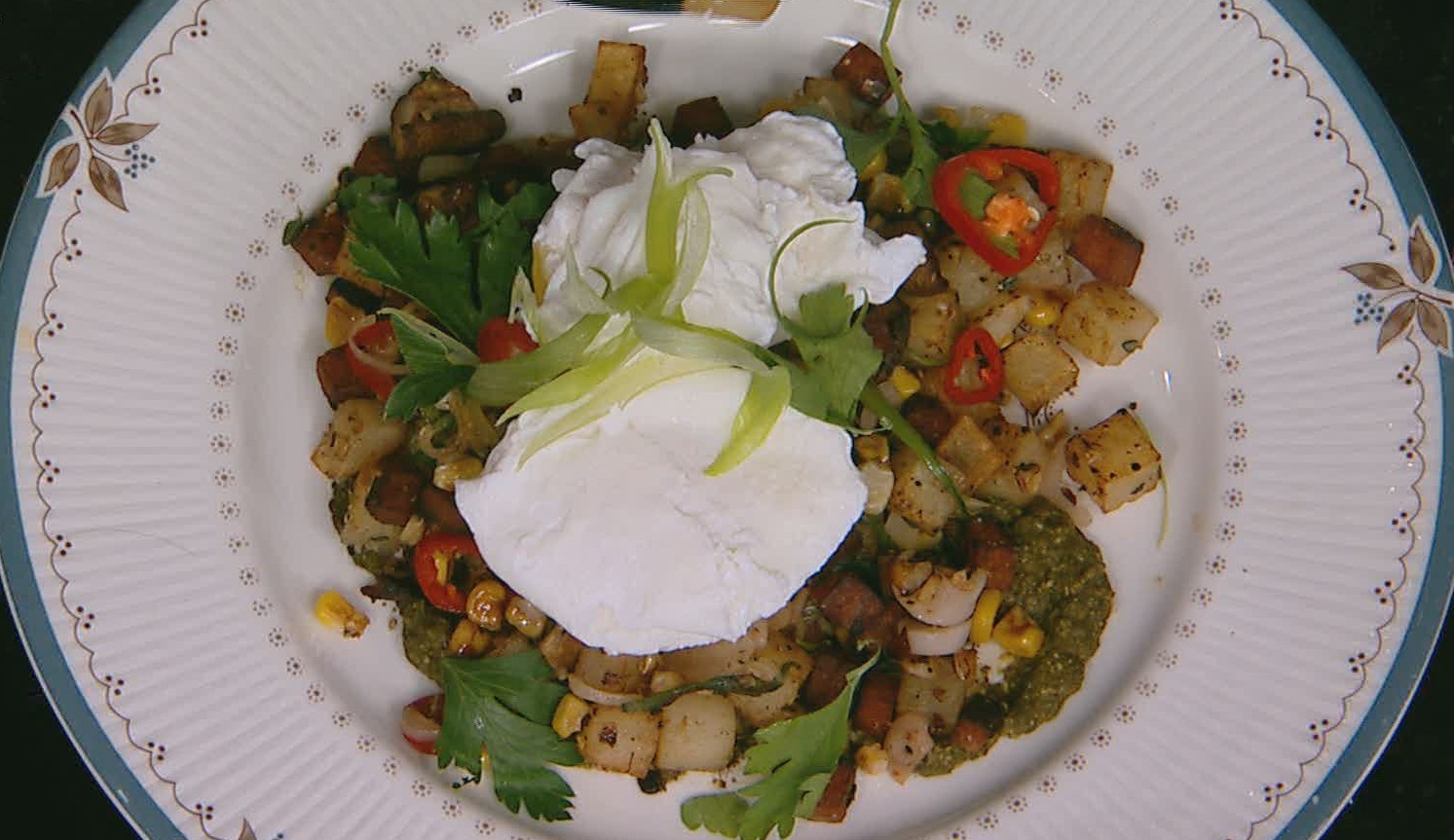 Here's his original recipe:
SPAM HASH
Serves 2
1 tsp butter
4 oz spam, small dice
4 oz potato, small dice
1/2 tsp garlic, chopped
1/2 tsp thyme, fresh picked
2 oz corn
2 oz shiitake mushroom, sliced
1 tsp pickled fresno
1 tsp pickled ramps
to taste salt
to taste black pepper
4 ea poached eggs
2 tsp ramp mustard
In a saute pan render the spam with the potato, season
Cook over medium heat until the spam and potatoes caramelize
Add in the garlic, thyme, corn, mushroom, fresno and ramps, season
Heat the hash until warm throughout
Smear the plate with the mustard, top with hash and poached eggs
RELATED: Chef from newly opened Mercy makes lobster corn chowder
Mercy Bar and Dining Room opened to the public on April 1, 2017. It is located on the corner of Hennepin and 9th in downtown Minneapolis. More information is available on the website, Facebook, Twitter and Instagram.
WATCH: This Facebook Live takes you behind the scenes of the taping of a KARE 11 segment! Stops, starts and redos included.