KARE 11 Sunrise anchor Tim McNiff was guest cook this week on KARE in the Kitchen with Alicia Lewis, whipping up his go-to fav, Slow Cooker Chicken Tortilla Soup. Here's the recipe.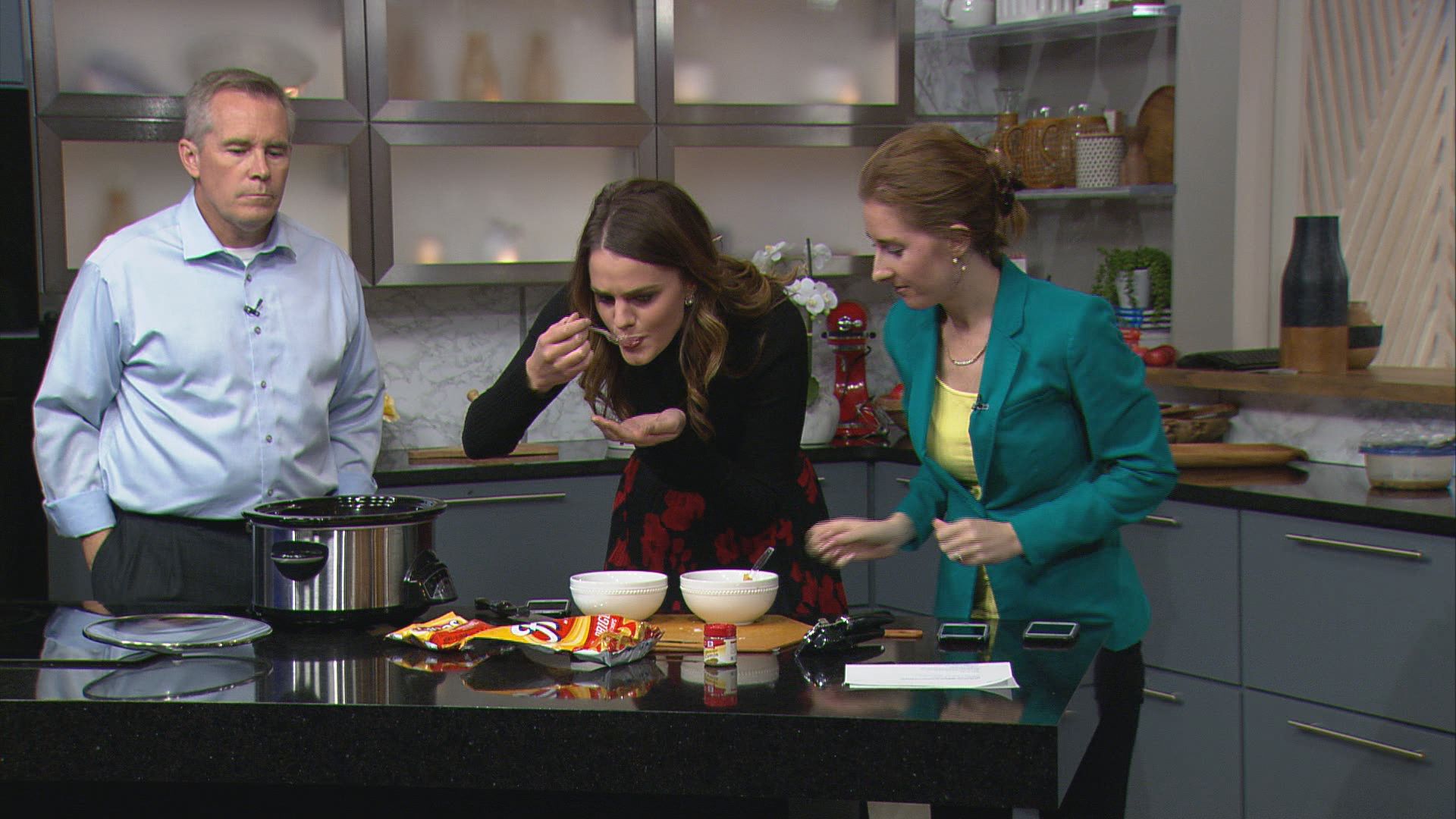 Tim McNiff's Slow Cooker Chicken Tortilla Soup
Prep: 10-15 Mins.
Cook:4-6 Hours
Total: 4 Hours, 15 Minutes
INGREDIENTS:
2 boneless, skinless chicken breasts (about 1lb)
4 (6?) cups chicken stock
2 (14 oz) cans black beans, drained and rinsed
1 (14 oz) can fire-roasted diced tomatoes, with juice
1 (15 oz) can whole kernel corn, drained
1 (4 oz) can diced green chiles
4 garlic cloves, minced
1 white onion, peeled and sliced
2 teaspoons ground cumin
1 teaspoon salt – more or less to taste
1-2 Chipotle Peppers in Adobe Sauce
Optional garnishes:
Fresh lime wedges/Chopped fresh cilantro/Diced avocado/Diced red onion/Shredded cheese/Sour cream
Strongly suggested garnish: FRITOS CORN CHIPS !!!!!
DIRECTIONS:
1. Add all ingredients to a slow cooker, and stir to combine. Cook 4-6 hours on high heat, or 6-8 hours on low heat, until chicken is cooked through and shreds easily. Use two forks to shred chicken. Remove the Chipotle pepper, or, dice and return to soup, if preferred.
2. Serve warm, with a squeeze of fresh lime juice, and topped with optional garnishes, if desired.
3. Soup freezes well and can be kept for up to 3-months
You can also use 1-2 pasilla (negro) chile peppers/1 ancho chile (sweeter)/1 Mulatto chile (earthier) or 2 teaspoons chile powder (more or less, to taste)