NORTH ST. PAUL, Minn. - There's an old saying that maintains that a bad day fishing is better than a good day doing just about anything else.
If the smiles and squeals were any indication, there was nothing bad about the angling adventure that welcomed special needs students from Castle Elementary School Thursday morning. The fishing poles, bait and expert helpers were waiting on the pier that juts out onto Silver Lake in North St. Paul, all part of a program that the Minnesota Department of Natural Resources (DNR) calls FIN... short for Fishing In the Neighborhood.
FIN aims to boost fishing opportunities in the seven-county metro area by stocking and managing fish populations of small urban lakes like Silver Lake, and providing shore and pier areas to make fishing more convenient and fun. "It's a good hobby for people to pick up as a kid, it's a lifelong activity you can do, it's relaxing," said DNR Fisheries Specialist Tim Ohmann. "Real mental health benefits for you, less stress, all the things like that, you can get away from your daily grind and just enjoy the world."
Watching the eight to 11 year olds from Castle Elementary match wits with some hungry sunfish left no doubt that they were enjoying the trip, even with cloudy skies, gusting winds and spitting rain. DNR specialists and Castle staffers helped bait hooks and remove fish, but were almost more valuable as cheerleaders. Most of the kids had never been fishing before.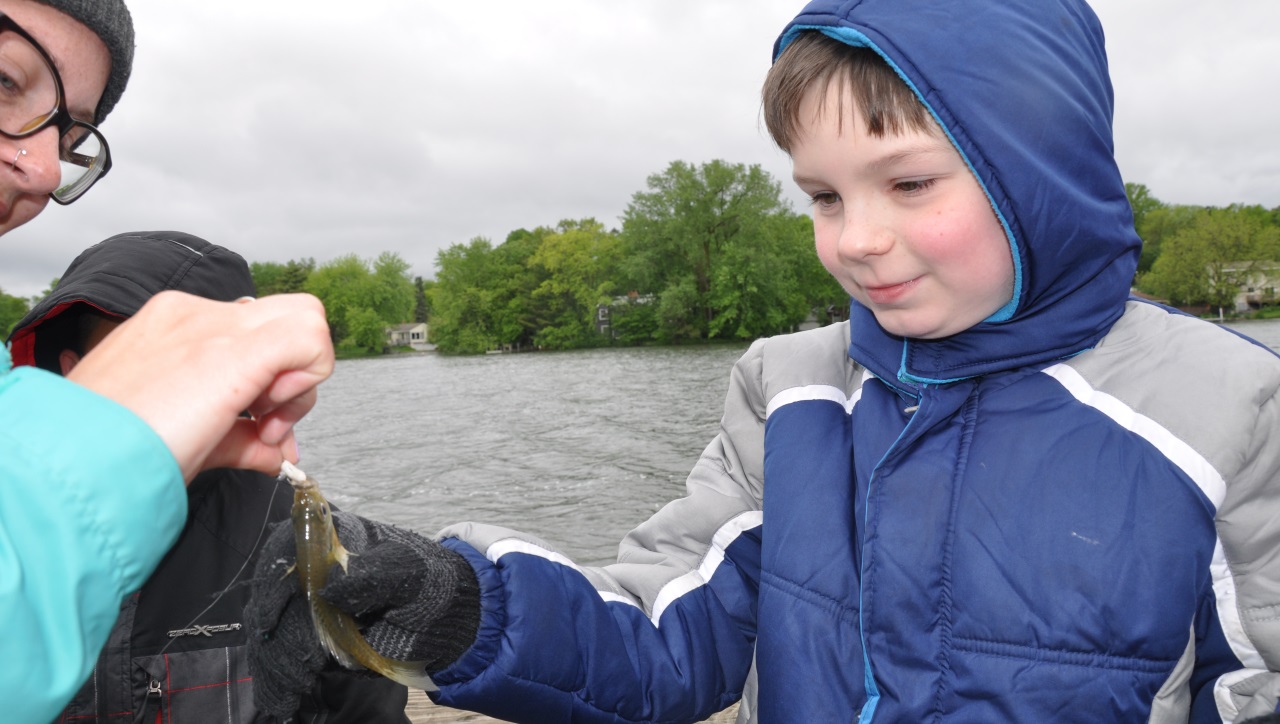 "This is great," beamed phy ed teacher Leah Usselman. "They're very excited about it, they love the idea of catching fish, they've been talking about it, and actually seeing them catch fish has been great. The smiles on their faces have just been priceless."
Some of the students, like John, were uncertain when asked if they wanted to touch the tiny fish, most of which were at least a season from being keepers. Eventually, with enough cajoling, John reached out and lightly stroked the sunny's scales, then asked to put his catch back in the water. One of his classmates was far less shy, even kissing his fish for good luck when urged to do so by his volunteer buddy. It was great to see them enjoy the sport of fishing, but for young people who often struggle with everyday activities, there is a bigger picture.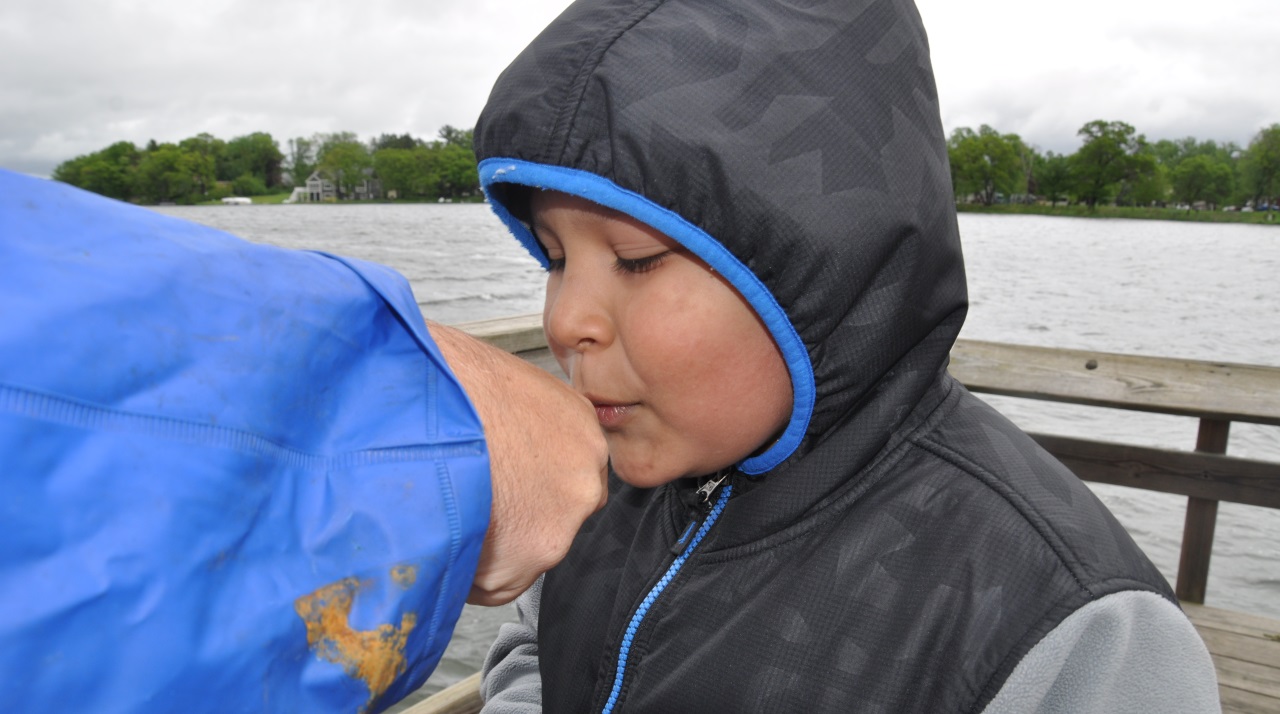 "Getting out in the community, for them to experience some hands-on activities outside of their classroom," said Usselman. "Connecting to nature and science and just being out of school and socializing with each other has been great to see."
Fisheries Specialist Ohmann says the DNR does about 20 FIN events each summer. If you'd like to know more about the program, check out the special page on the DNR website.