ST. LOUIS PARK, Minn. - Work is well underway on the new $8.5 million St. Louis Park Recreation Center.
The transformation includes the two existing indoor ice rinks and the aquatic park, at 3700 Monterey Drive.
The site will include a covered outdoor rink which, according the Parks and Recreation director Cindy Walsh, can be used for hockey and skating four to five months out the year.
"This will add an outdoor sheet of ice during the winter months and make us a really great destination for tournaments, regional activities and other types of events that requires ice or dry floor activities," Walsh said.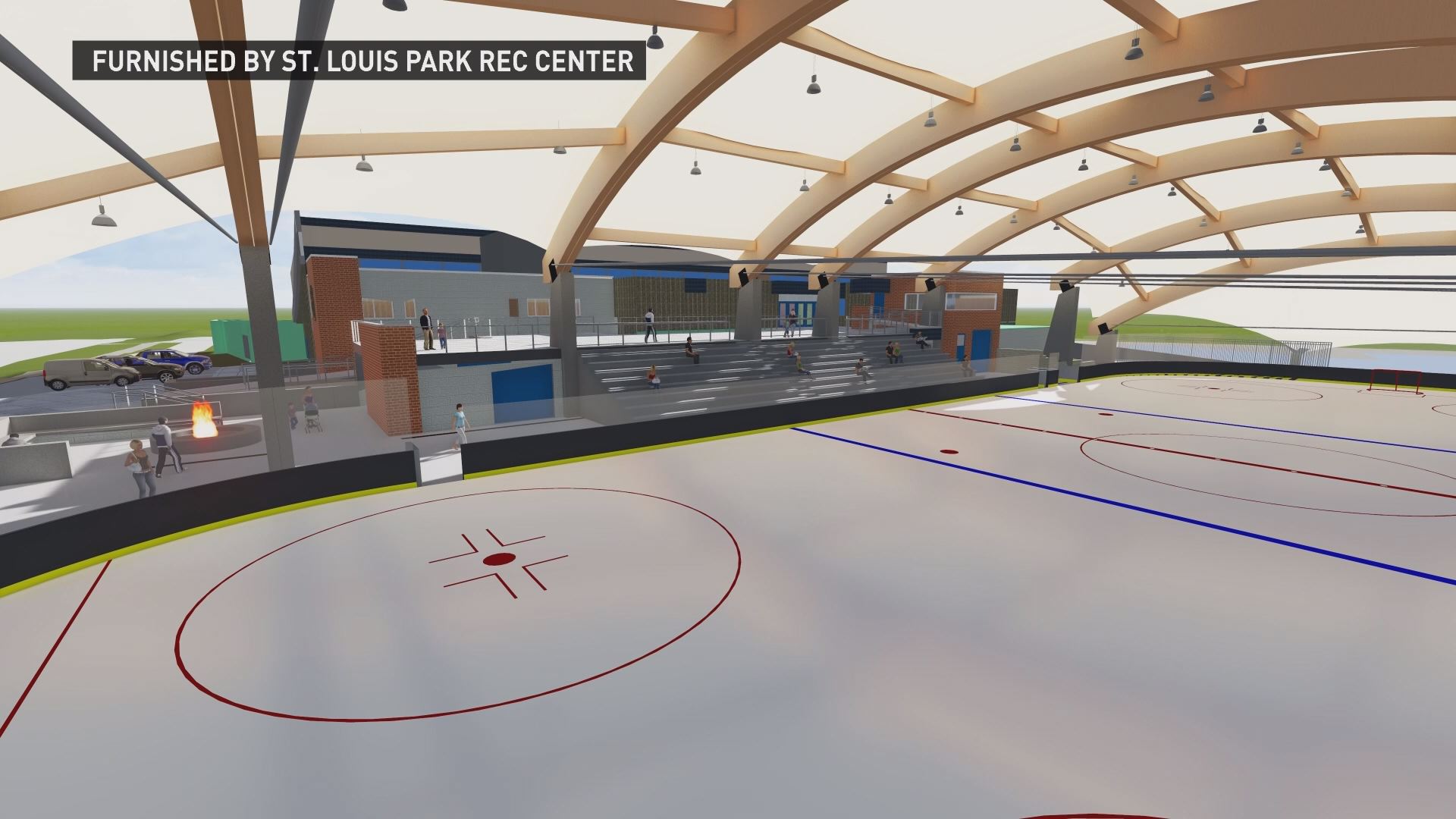 The new complex will also be a community destination with new space for soccer, softball, concerts and wedding receptions.
"This will be a very unique community asset to our community. We can present a recreational opportunity and rental venue that we do not currently have. I expect it will be a regional draw too," Walsh said.
The project is on schedule to be finished by 2017. Walsh said the hockey association contributed more than $2 million to the project.