ST. PAUL, Minn. - When her favorite bike shop shut down two years ago, Alicia Vin Zant had a solution: Buy the equipment and open up her own shop.
"My passion and love for cycling came from Omnium bike shop because the people there were just cool," she said. "I cried. In my heart there was a hole."
So instead of finding a new shop, she bought all the old tools from Omnium and started her own.
Vin Zant runs her shop in St. Paul under the name Seven Spokes Bike Shop, a nod to each of her seven kids.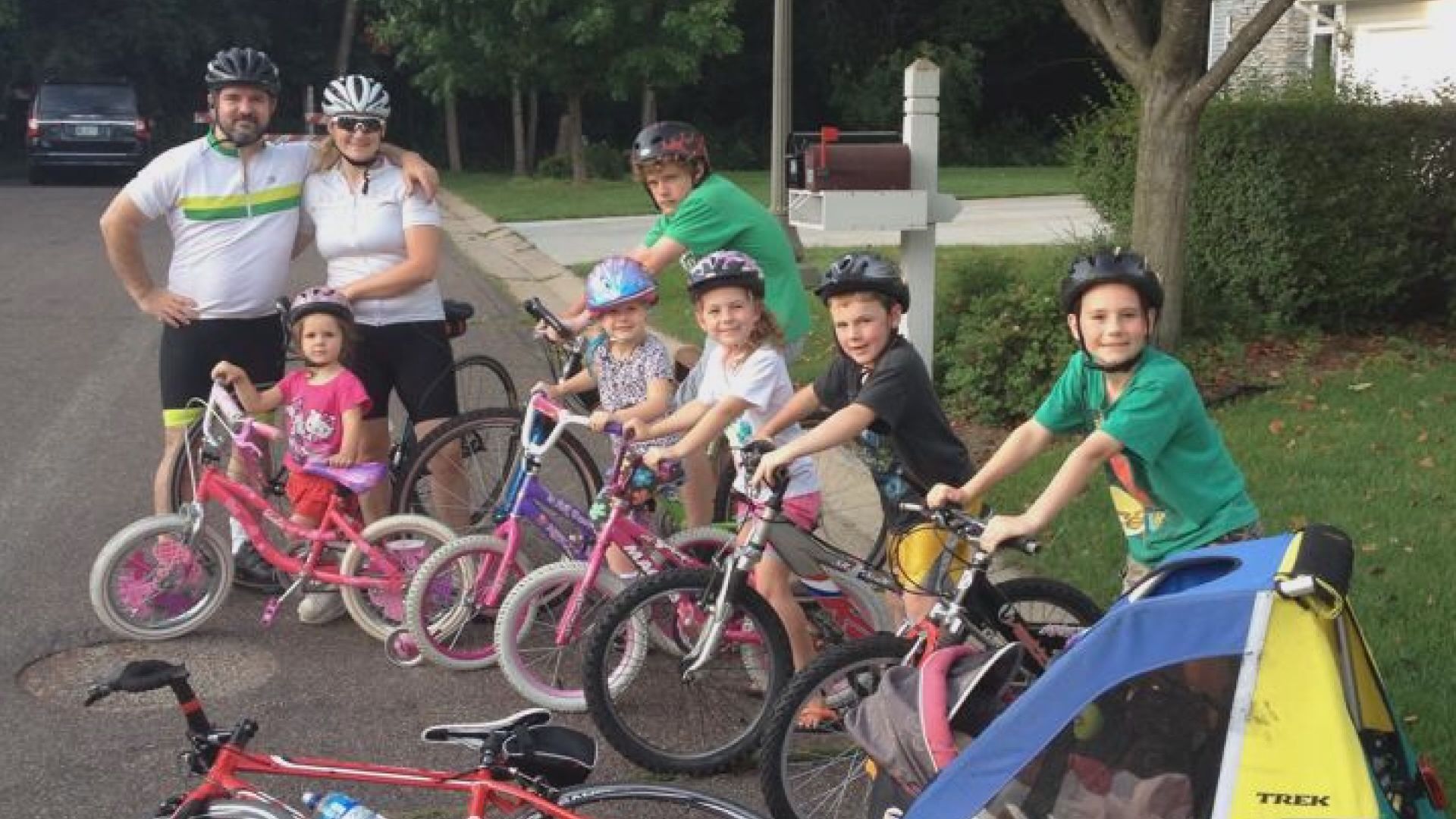 "It is very entertaining and never a dull moment," she said.
Seven Spokes is one of the few women-owned shops in the Twin Cities, and Vin Zant says she wants to use it as a platform.
"I didn't start a woman-owned bike shop to prove a point," Vin Zant said. "My passion was to get more moms on bikes and to get more women on bikes. It is known the cycling industry is very male-dominated."
Vin Zant's love of cycling began just few years ago, but it has developed into her passion.
"At one point I was like, 'I want to do something for exercise but I loathe exercising,'" she said. "So I was like, 'I can ride a bike! Riding a bike is fun.'"
That was five years ago, when a friend of Alicia Vin Zant encouraged her to do a 5K triathlon.
It's a simple spark she saw when hitting the road on her own bike, and she hopes others might do the same.
"Do what you love," she said. "Ride what you love. Ride what you have."