MINNEAPOLIS - An apartment fire Friday night has killed one man and injured another woman. The Minneapolis Police Department says the fire is being looked at as an arson. Homicide detectives are looking at the scene along with fire investigators.
The call come in just before 11 p.m and crews arrived to a three-story apartment building on the 1500 block of Park Avenue S with heavy fire coming from the front stairwell on the first floor.
Two residents jumped out of upper story windows as the Minneapolis Police and Fire Departments arrived to the apartment. One man later died at Hennepin County Medical Center.
One of the residents, Iris Mitchell says she saw a man inside of the building shortly before the fire pouring what seemed to be lighter fluid in the entry way. "He said, I'm about to set this building on fire y'all better get out because everybody is going to die. That's what he said. Then I turned around and started hauling." Mitchell says.
Saturday afternoon Minneapolis Police say they arrested a 30-year-old man who is in custody suspected of arson. He is in Hennepin County Jail on Probable Cause Murder charges.
As of Saturday afternoon the woman was in stable condition.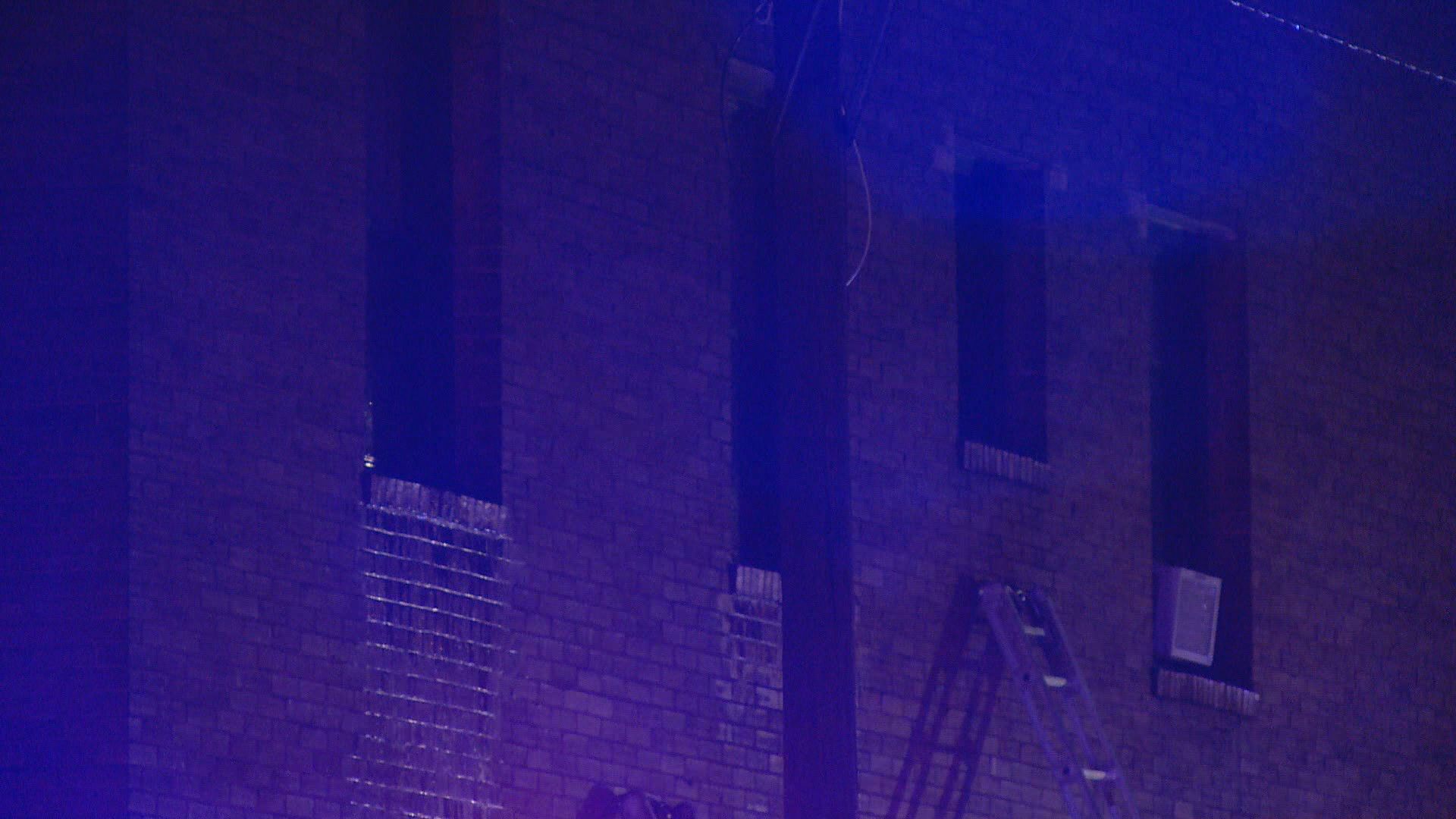 Firefighters helped residents evacuate out of windows with ladders. The building is uninhabitable at this time and 20-30 residents are displaced. The Red Cross is currently helping 19 families. Firefighters were also able to reunite a pet cat with its owner.