PLYMOUTH, Minn. - The 15-year-old girl who was gravely injured in a multi-vehicle crash last Thursday in Plymouth has died from her injuries.
The Hennepin County Medical Examiner released a statement Monday, stating the teen died Saturday from complications of multiple blunt force injuries in a crash on Highway 55 at Northwest Boulevard. The crash also claimed the life of 86-year-old Leigh Roger Wold, from Golden Valley. He was pronounced dead at the scene.
The girl was identified by the medical examiner as Cecilia Wold. She and Leigh were passengers in a vehicle that was struck by another car.
Authorities with the Plymouth Police Department say the four-vehicle crash occurred around 2:46 p.m. Thursday when a vehicle traveling west on Hwy. 55 collided with another vehicle heading in the opposite direction as it was turning left on to Xenium Lane.
The vehicle that was making the turn then settled in between two vehicles that were stopped at the intersection, heading north on Xenium.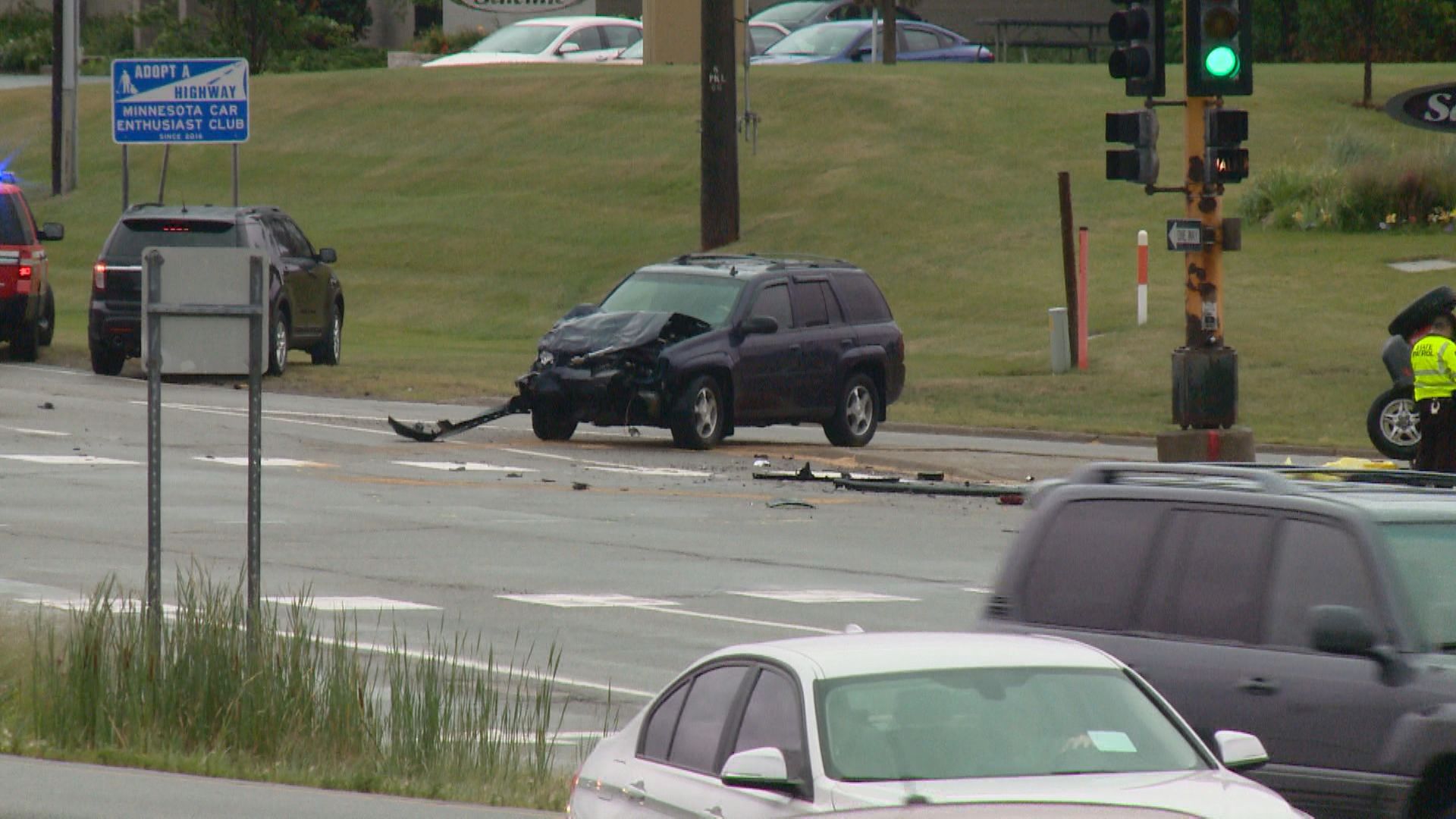 The three other victims and two of the drivers were transported to the hospital with non-life threatening injuries.
Eastbound Hwy. 55 was shut down at Interstate 494 for nearly three hours. The northbound lanes of Northwest Boulevard were also shut down at Hwy. 55.
The investigation is ongoing.