MINNEAPOLIS - Two men have been charged in the shooting of a 13-year-old Minneapolis boy last week.
The Hennepin County Attorney's Office says Andrew Townsend and Brandyn Wilson, both 21, are charged with attempted second-degree murder.
According to the criminal complaint, police responded to a gunshot at about 10:50 p.m. Oct. 9, and when they arrived on the scene they found a 13-year-old boy lying on the ground with a gunshot wound to the head. He was rushed to the hospital, where he remains in critical condition.
The boy was found in the backyard of a townhome on the 2400 block of Ogema Place in Minneapolis. Witnesses said they saw three men in the area. The criminal complaint states two of them were Townsend and Wilson, and Townsend was carrying a pistol.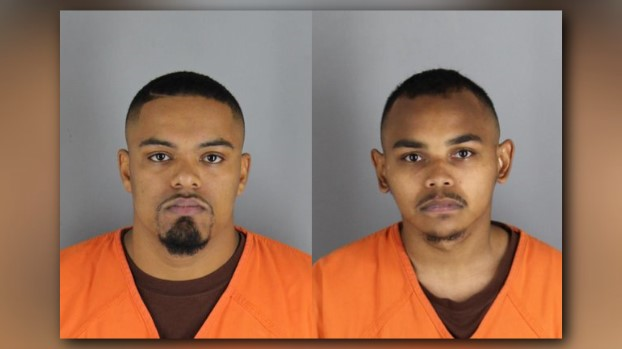 The complaint also says the witnesses heard a man use the boy's nickname before the gunshot.
Surveillance video shows the three men in an altercation, and a minute later they walk toward the townhouses, according to the county attorney's office. About 10 seconds later, the video shows the boy fall to the ground and, shortly after, the three men running away, according to the complaint.
Townsend and Wilson are expected to appear in court Thursday. The county attorney's office is asking for bail of $500,000 for each of them.