LINO LAKES, Minn. - The Anoka County Sheriff Office confirms that two people lost their lives in a helicopter crash in Lino Lakes Thursday night.
The chopper went down in a field around 5:30 p.m. near Main Street and Sunset Avenue.
Authorities say the size of the impact area plus a large fireball of the debris that followed made it impossible for anyone to survive the crash. The trail of debris from the initial impact site was several hundred yards long.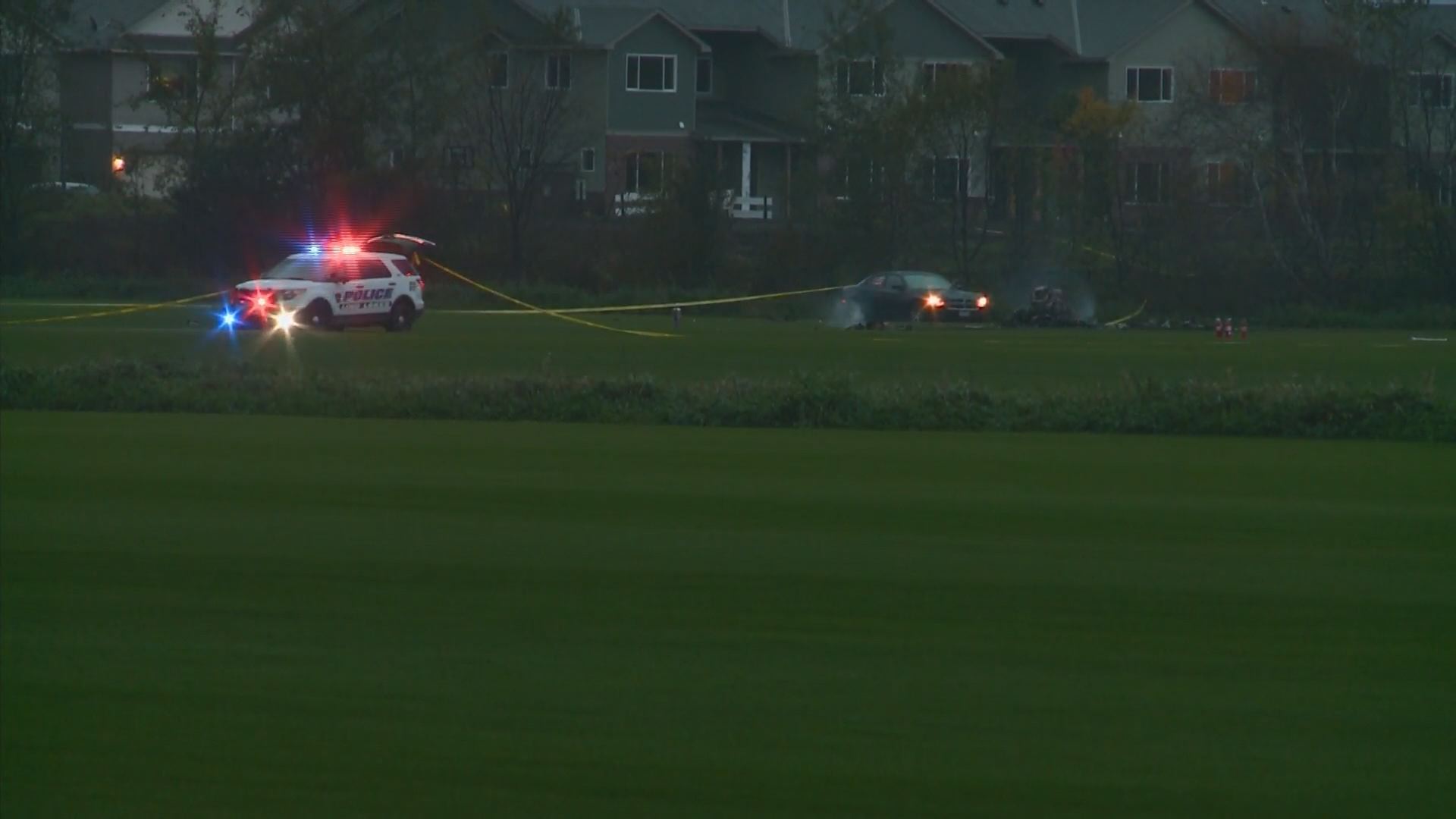 The pilot was a 48-year-old man from Minneapolis and his passenger was a 47-year-old woman from Blaine. Their names are being withheld until family notification.
"It landed in an open field but we're very close to dense residential neighborhoods," said Anoka County Sheriff's Cmdr. Paul Sommer.
No one on the ground was hurt.
Witnesses said they saw the helicopter traveling in a northeast direction before suddenly experiencing distress. Sommer says those near the scene reported hearing a loud "pop" or "explosion" before seeing the helicopter's blade stop turning and the helicopter fall from the sky.
Officials say based on the amount of debris and its placement, it seems the helicopter was breaking apart as it fell from the sky.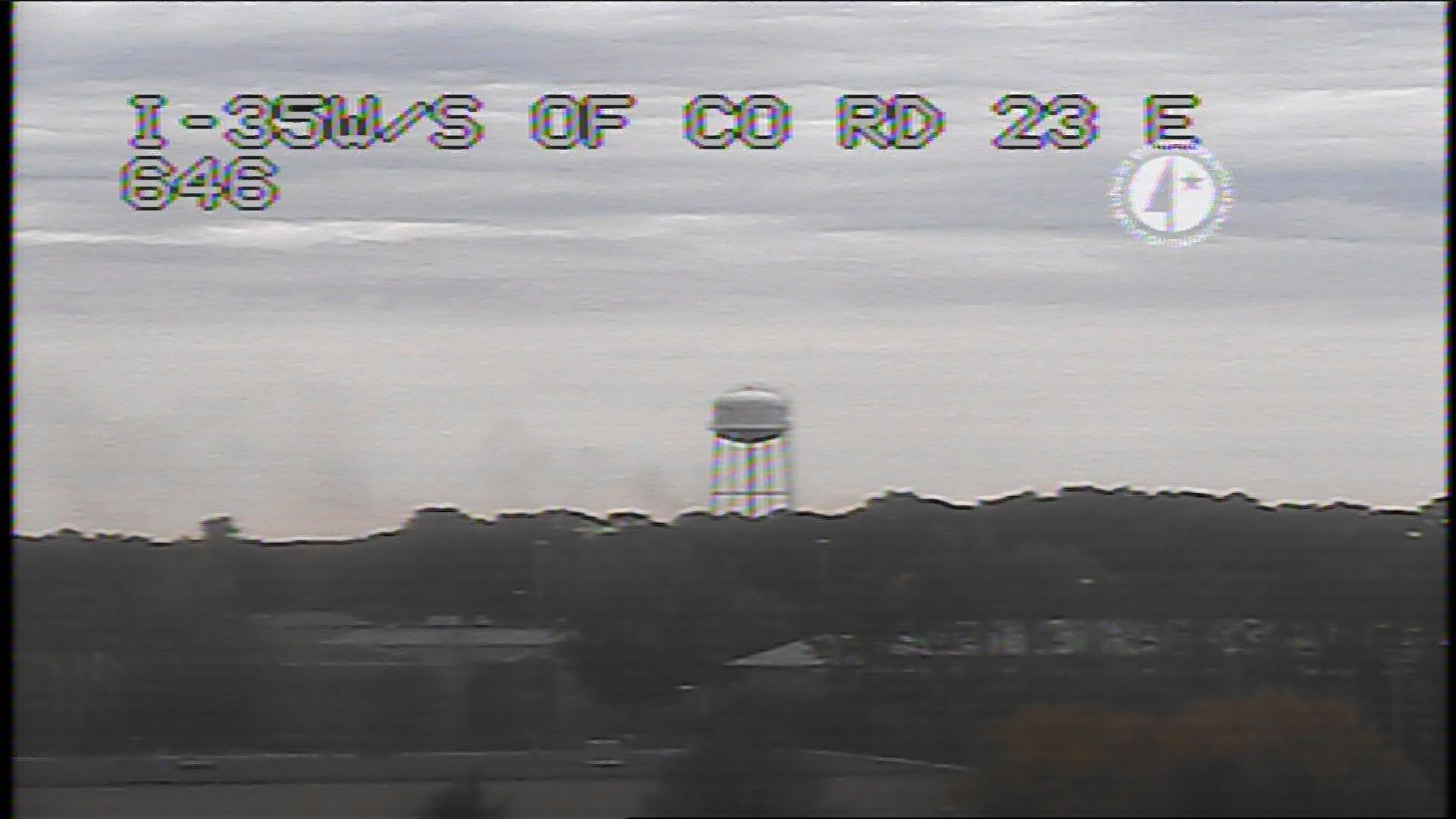 Others, like Shane Chatleain says he didn't just hear an explosion before the crash, he felt it.
"Shook the house, rattled the house pretty significantly," he said.
When he ran to his bedroom window, he says he could still see debris filling the air.
"I did see the back portion of (the helicopter) land in the field over here," Chatleain said. "It was just spinning and it was on fire and it landed, so I've got a feeling it was part of the explosion that started it on fire and then landed over here."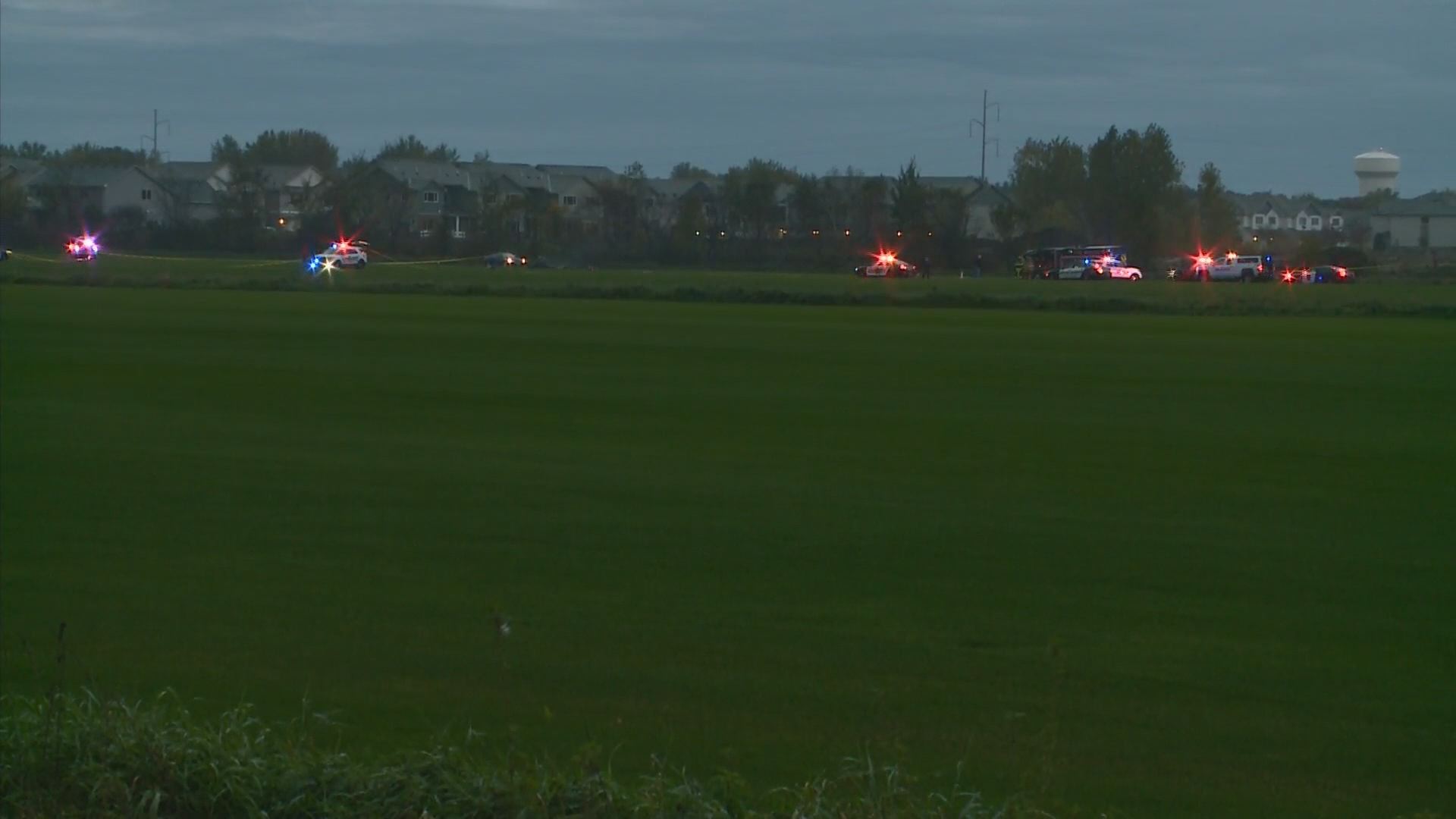 The Anoka County Sheriff's Office and other first responders arrived quickly, but there was little they could do.
"This is a horrible tragedy," said Cmdr. Sommer. "I can't begin to describe what that scene looks like. I guess I can leave it at that."
The preliminary investigation revealed the helicopter was a 1982 Fairchild Hiller FH-1100 and that it had been flying earlier that day without any issues.
Authorities are asking that if anyone finds debris from the wreckage to turn it into investigators.
As the FAA joins the investigation late Thursday night, many neighbors are relieved they narrowly missed such a tragedy and heartbroken they couldn't do more.
"Your first impression was to try to run out there and try to help," Chagleain said. "But the amount of fire that there was you didn't feel like you could do much about it."