GRAND FORKS, N.D. - Tornado sirens normally warn of the threat from above, but 20 years ago this week in Grand Forks the monster came cross country.
"Water is simply pouring down the street," said Bernie Grace, a since-retired KARE reporter, as water cascaded down city streets from a breached levy.
The stage for the flood was set during a series of blizzards that brought extraordinary amounts of snow, followed by a rapid spring warm-up.
The Red River of the North would eventually rise to more than 25 feet above flood stage, placing 90 percent of the population of Grand Forks and 100 percent of East Grand Forks' population under mandatory evacuation orders.
Making matters worse: a massive fire in the midst of the flood destroyed or heavily damaged 11 buildings in the heart of downtown Grand Forks. Airplanes normally used to fight forest fires were employed because fire fighters were unable to reach the burning buildings with their rigs.
Grand Forks' residents were left without drinkable water for 23 days, schools were closed for the remainder of the school year, and 83 percent of the homes in Grand Forks were left damaged or destroyed.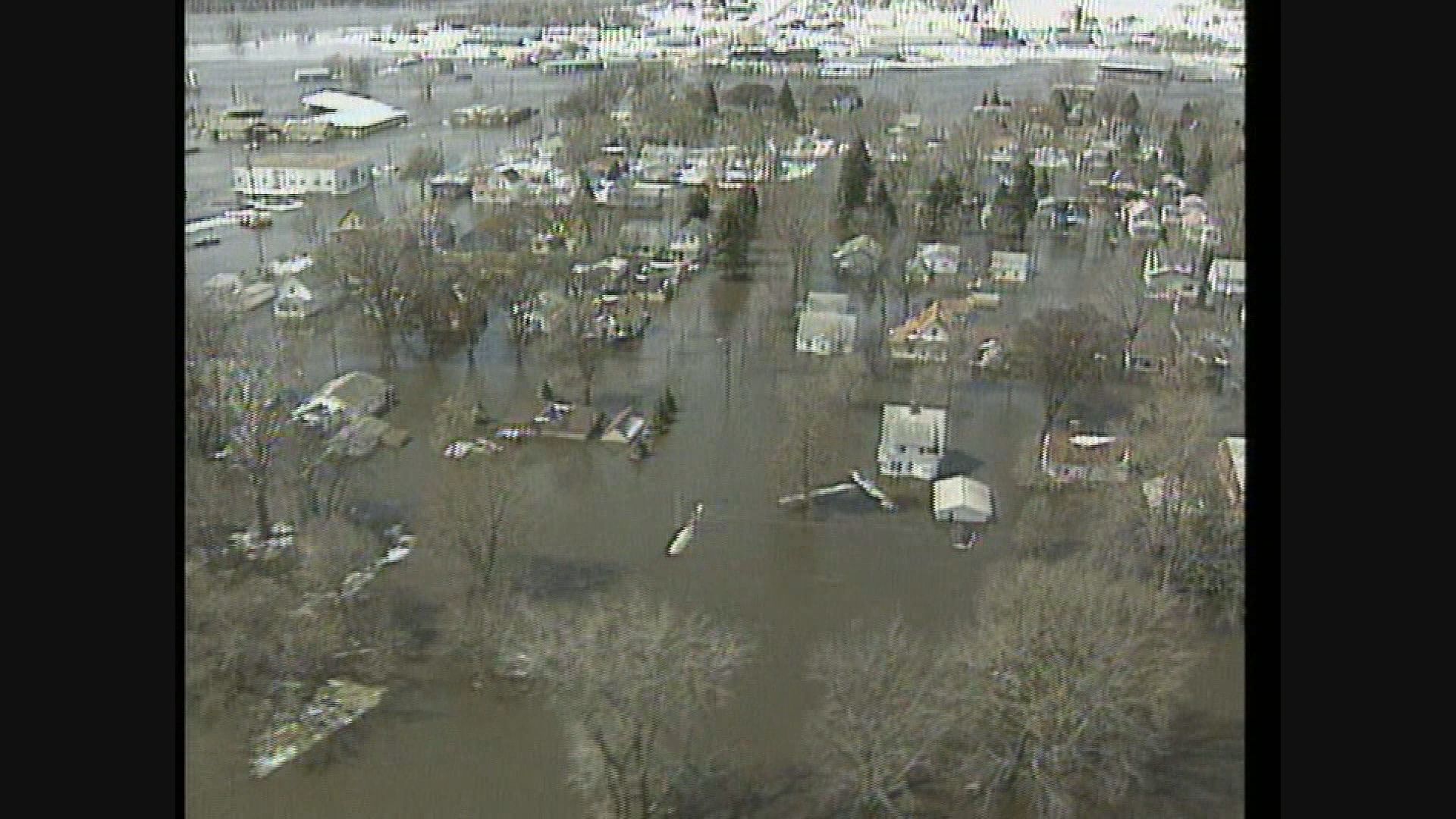 In the wake of the flood, the city of Grand Forks purchased roughly 850 properties through a voluntary buyout program. Homes and business were razed in high-risk flood areas rather than risk a repeat of the flooding in future years.
In 2000, ground was broken on a $409 million flood protection project that was completed seven years later.
The cities of Grand Forks and East Grand Forks are planning a purposely low-key event next weekend. The mayors of the two cities are planning to meet on the Sorlie bridge, which connects their communities over the Red River, to mark the flood's crest 20 years earlier.
Despite the progress made since the flood, a Grand Forks spokesperson said neither city felt a larger-scale celebration to be appropriate given the raw emotions still dredged up by flood memories.