MINNEAPOLIS - A new app is helping parents check their kids' spines for possible signs of scoliosis.
The free app, called SpineScreen, was developed by Shriners Hospitals for Children and became available to the public earlier this month. Shriners Hospitals hopes it becomes a part of parents' back-to-school routines.
"Why do you screen? Well, there's usually no symptoms. Usually, this is not painful. Sometimes... the deformities you see are very mild like shoulder elevation," said Dr. Cary Mielke, chief of staff at Shriners Hospitals for Children in the Twin Cities.
According to Shriners Hospitals for Children, scoliosis is most commonly diagnosed between 10-15 years old when kids are growing quickly. SpineScreen recommends regular scoliosis checks with the app, every six months, for children between the ages of 8-14.
SpineScreen has specific directions on how to use the app but the idea is to move the phone down your child's back. The app will detect curves.
"It will essentially measure the angles of the spine... relative to horizontal. So if you have scoliosis, your ribs or lower back will be elevated and it can sense that in the app," explained Dr. Mielke.
Shriners Hospitals created the app to highlight how important it is to regularly screen for scoliosis. Early detection is key.
"Ultimately, you're trying to avoid surgery because it's a major intervention. If you can get to these children early, you're less likely to have to go through that major surgery," Dr. Mielke said.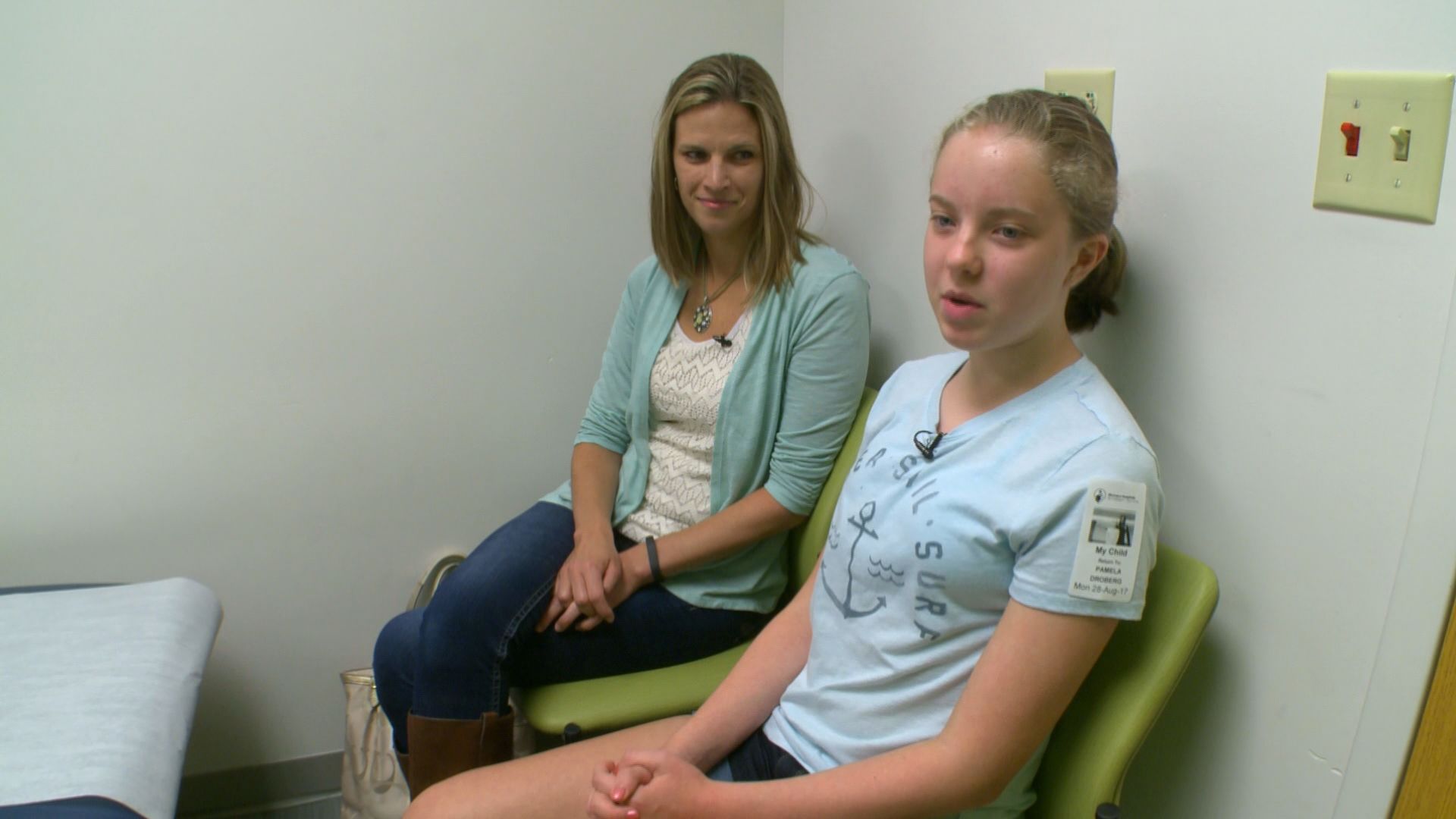 Lauren Droberg, 12, of Rosemount was 9-years-old when her mom noticed a curve in her spine.
"My dad has had scoliosis. So mom just took me to the doctor's and we got an X-ray and that confirmed it," Droberg said.
Because they caught it early, Lauren and her parents were able to monitor her spine. Last year she started physical therapy scoliosis specific exercises at Shriners Hospitals for Children-Twin Cities. Patients are taught exercises that help them make corrections to their posture. Droberg performs daily exercises from the program at her home.
In April 2016, her spine was curved 21 degrees. In August 2017, her spine had a 7.8-degree curve.
"It's great to get the information out there that parents can check their kid's spine and that earlier checking will help to monitor, and maybe get into programs that can change it," said Lauren's mother, Pamela Droberg.
The app does not diagnose you with scoliosis. However, your child should see a pediatrician if the app detects any abnormal curves.
SpineScreen is available for free on the App Store and Google Play.