MINNEAPOLIS -- Construction crews are still putting the finishing touches on the Franklin Avenue Bridge over the Mississippi River, but that didn't stop local government officials from rallying with bicyclists to celebrate the bridge's improvements Saturday.
The refurbished bridge features two lanes for cars, two lanes for bikes and two lanes for pedestrians. Bike and pedestrian lanes are separated from vehicle traffic by a concrete barrier.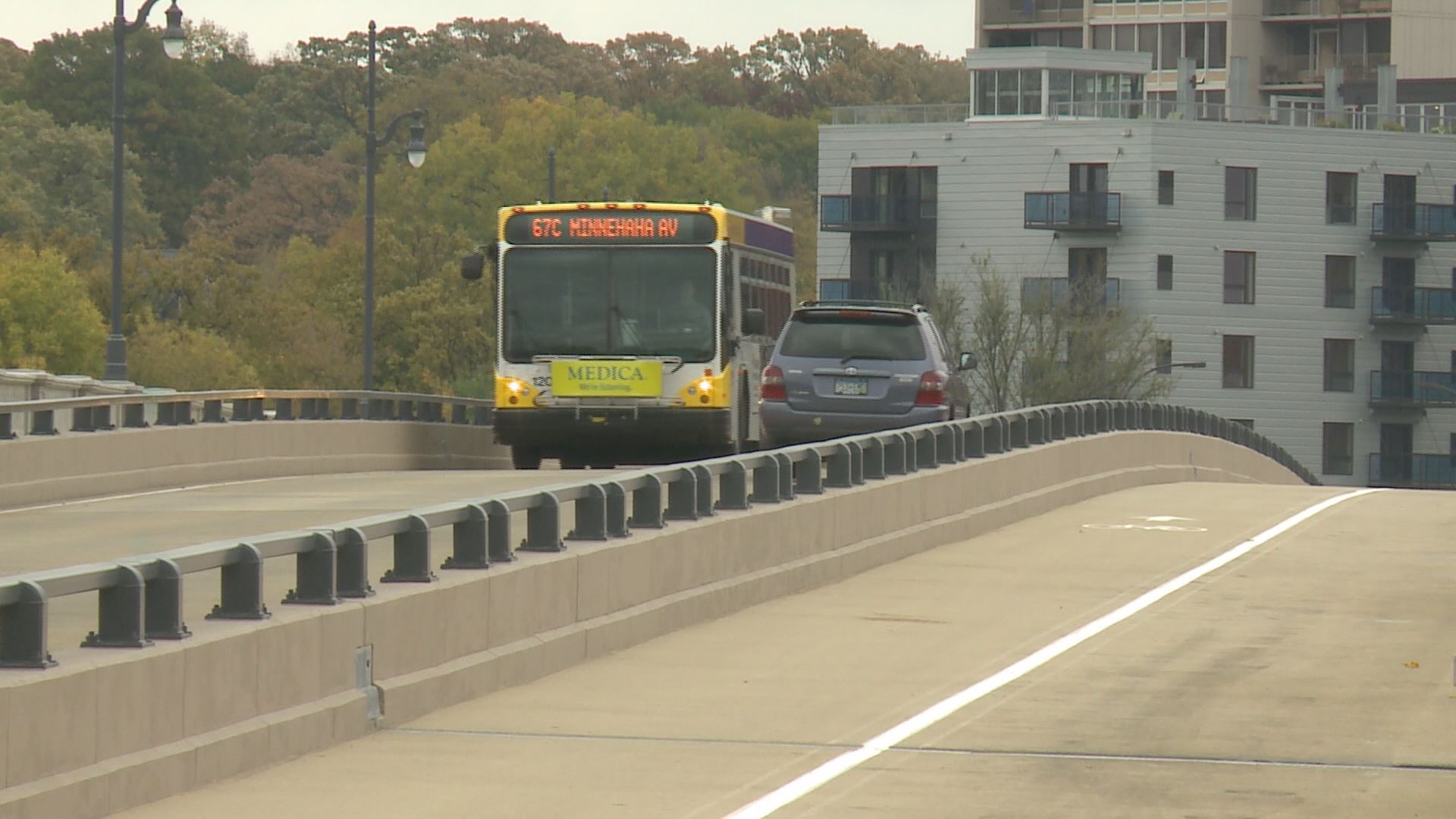 On Saturday, engineers also turned on another new feature -- a bike counting machine on the bridge's west side that calculates how many bicyclists will cross the bridge.
The project costs $50 million and includes state funding, according to the county commissioner.
The goal of the project is to improve safety for people crossing the bridge and preserve the historical aspects of the bridge, which was built in 1923.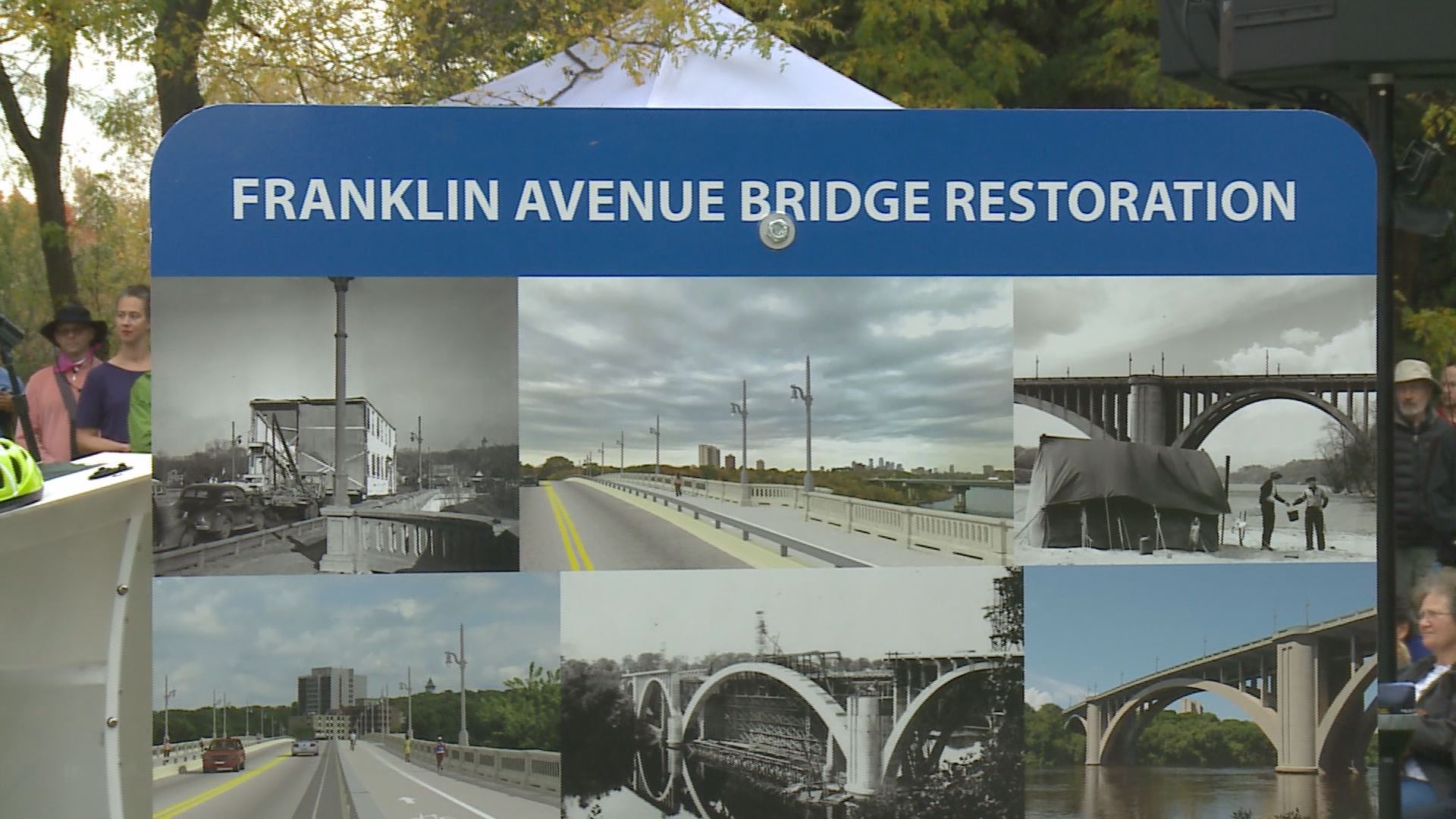 The bridge originally had four lanes for vehicle traffic. Some who live near the bridge expressed worries about the reduced number of lanes for cars.
"Was a little concerned that there's only one lane across for cars," said Brian Arvold, who lives down the street from the bridge. "Just be prepared that it's going to take you ten, fifteen minutes to make that one mile trek with your vehicle, because it is a denser population with only one lane for traffic (in each direction)."
The bridge fully reopened to traffic Sept. 1 after being closed for 16 weeks. Construction is scheduled to last two years in total with an estimated completion date of spring, 2017.