MINNEAPOLIS -- A Saturday evening benefit in Minneapolis will raise money for a veteran and flight medic who lost his hands and lower legs after a snowmobile accident.
Forty-seven-year-old Brian Kokesh of Palisade was snowmobiling in Aitkin on Jan. 4 when he crashed into a water-filled ditch. He was able to climb out and get about a mile up the road before collapsing. When Kokesh was found, benefit organizers say he was "frozen" and in cardiac arrest. Kokesh had his hands and lower legs amputated as a result.
Kokesh is a military veteran and a helicopter pilot for North Memorial Air Care, and he previously served as a volunteer firefighter. He and his wife, Kaija, have four children and their family was dependent on his sole income.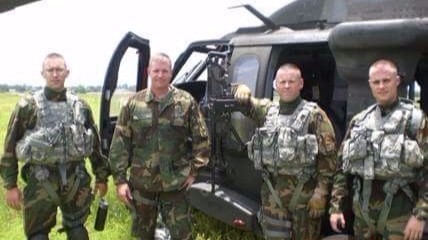 Unite and Fight, a charity boxing event that raises money for officers and firefighters in need, is dedicating this year's event to Kokesh and his family.
The event takes place Saturday, March 11, at 7 p.m., at Uppercut Boxing Gym, 1324 Quincy St. NE, Minneapolis. General admission tickets are $25 at the door (cash only) and VIP reserved seating is $50. Organizers say all proceeds will go to help Kokesh.
More details are available on the group's Facebook event. Donations can be made directly to the Kokesh family online.