MONTICELLO, Minn. - From his trademark bushy beard to his willingness to wear a purple dress after losing a bet, Alyssa Wilson says her father left a mark on people.
"They all have a story about a nickname my dad had given them, or a funny 'Bones' story. He's an absolute character," Wilson said.
"Bones" is what everyone called Roger Wilson, the 57-year-old scrapper and Sturgis Motorcycle Rally regular.
After the father of nine lost his year-long battle with throat cancer, more than a hundred people celebrated his life at Hope Evangelical Free Church in Monticello.
Bones' ashes were on display at the front of the church in a bottle of his prized North Dakota moonshine.
And at the back, was a basket Alyssa noticed was overflowing with cards.
But at the end of the service, something wasn't right.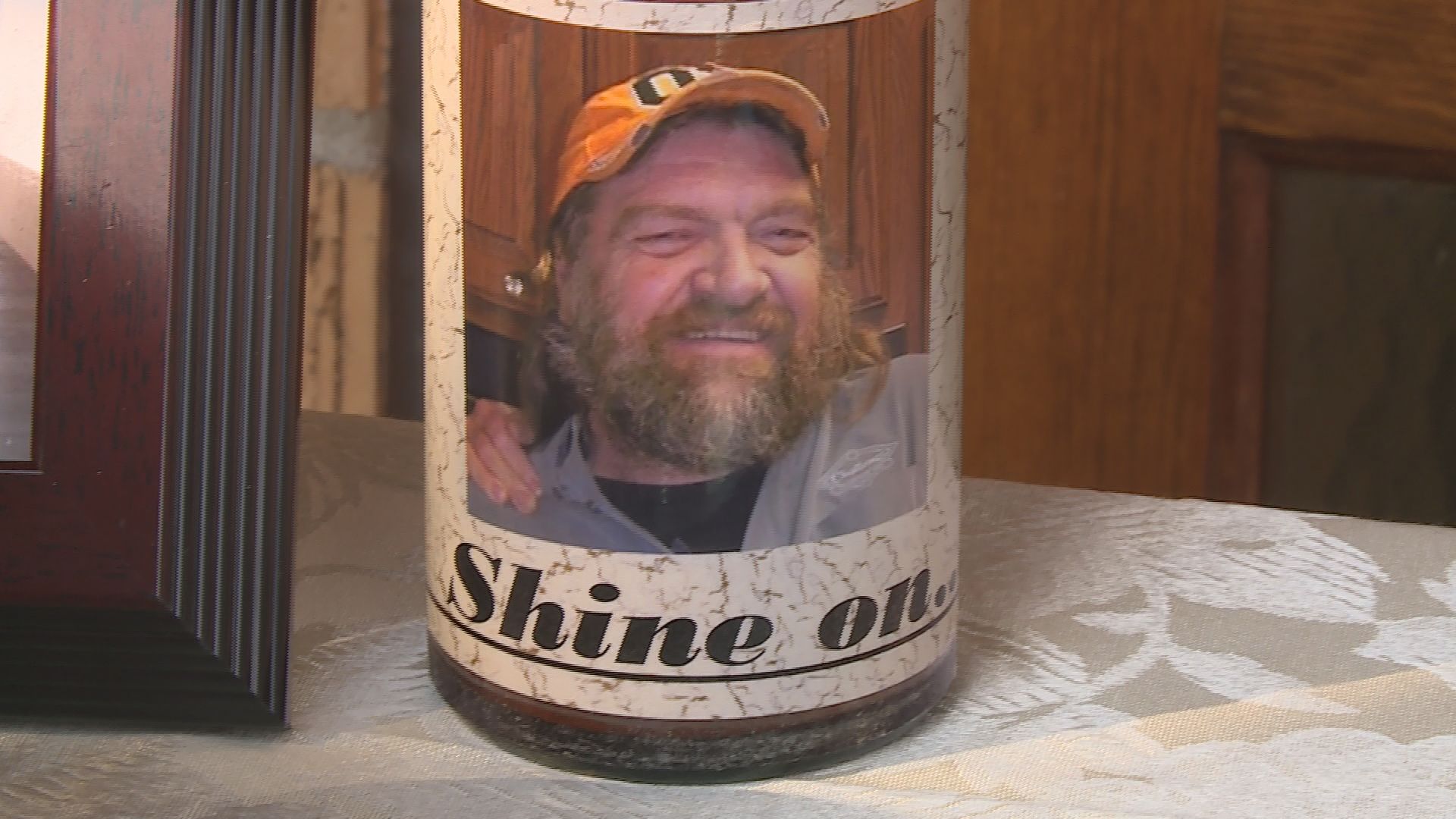 "We had over 100 signatures in the guestbook, and we received 12 cards," Wilson said.
Alyssa assumes someone crashed the funeral and took nearly all the cards in hope of a few hundred dollars cash.
But she says the thief actually took much more.
"They stole condolences and sympathy for the family. I could care less about the money that's in these cards. It's farewell to my dad and we never know," Wilson said.
She hopes the thief is caught, or at the very least returns the cards. But there are no cameras at the church. And as far as the family knows, no one saw the thief do it.
"My step brother said it best. He said he did it in front of Bones and in front of God. And they'll know," Wilson said.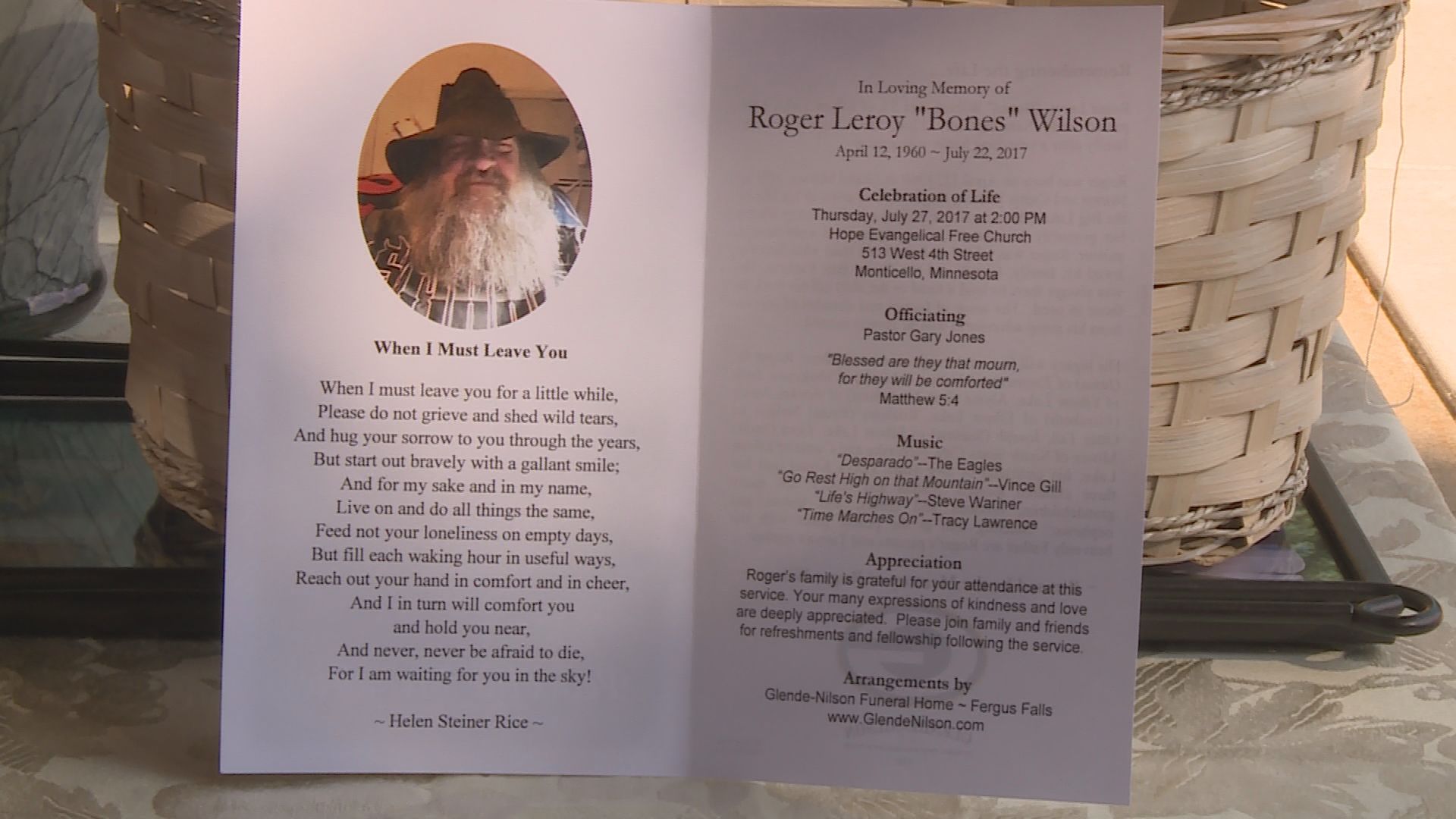 Alyssa has heard from dozens of guests at the funeral who left cards that are now missing.
The Wright County Sheriff's Office is investigating, but say they don't have any leads. So they're asking for anyone with tips to contact them.