NORTH BRANCH, Minn. - A suspect wanted in connection with a carjacking Monday morning in North Branch is dead following an officer-involved shooting.
Police Chief Dan Meyer says the situation began around 7:30 a.m. when the man approached someone on the 6600 block of Maple Street, while holding his 7-year-old daughter, and asked if he could use one of the homeowner's vehicles. The homeowner said no and called authorities.
Just a few minutes later, officers were dispatched to a home about a mile away on the 37900 block of Greenway Avenue, where the same man displayed a handgun, approached a woman in the driveway who was in her vehicle and took off in a black 2014 Chevy Impala. Meyer said the suspect had his daughter with him and left his vehicle at the scene.
Both victims say they do not know the suspect.
Nearby law enforcement agencies and the Minnesota State Patrol were notified of the incident and began looking for the suspect. Shortly before 10 a.m. the suspect called OnStar from the stolen vehicle and requested that someone come get his daughter. He was also making suicidal threats.
The stolen vehicle was soon located in rural Fish Lake Township just outside the city of Harris, and law enforcement responded to the scene. Eventually officers opened fire, and the suspect was struck and declared dead on the scene. The child was taken into protective custody, and is unharmed.
Aerials from SKY 11 showed the carjacked vehicle in a farm field just off I-35, surrounded by crime tape. Meyer said the 7-year-old was in the vehicle, which the suspect allegedly drove into the farm field, when shots were fired. She is now with family.
Nearly a dozen vehicles from other law enforcement agencies could also be seen nearby.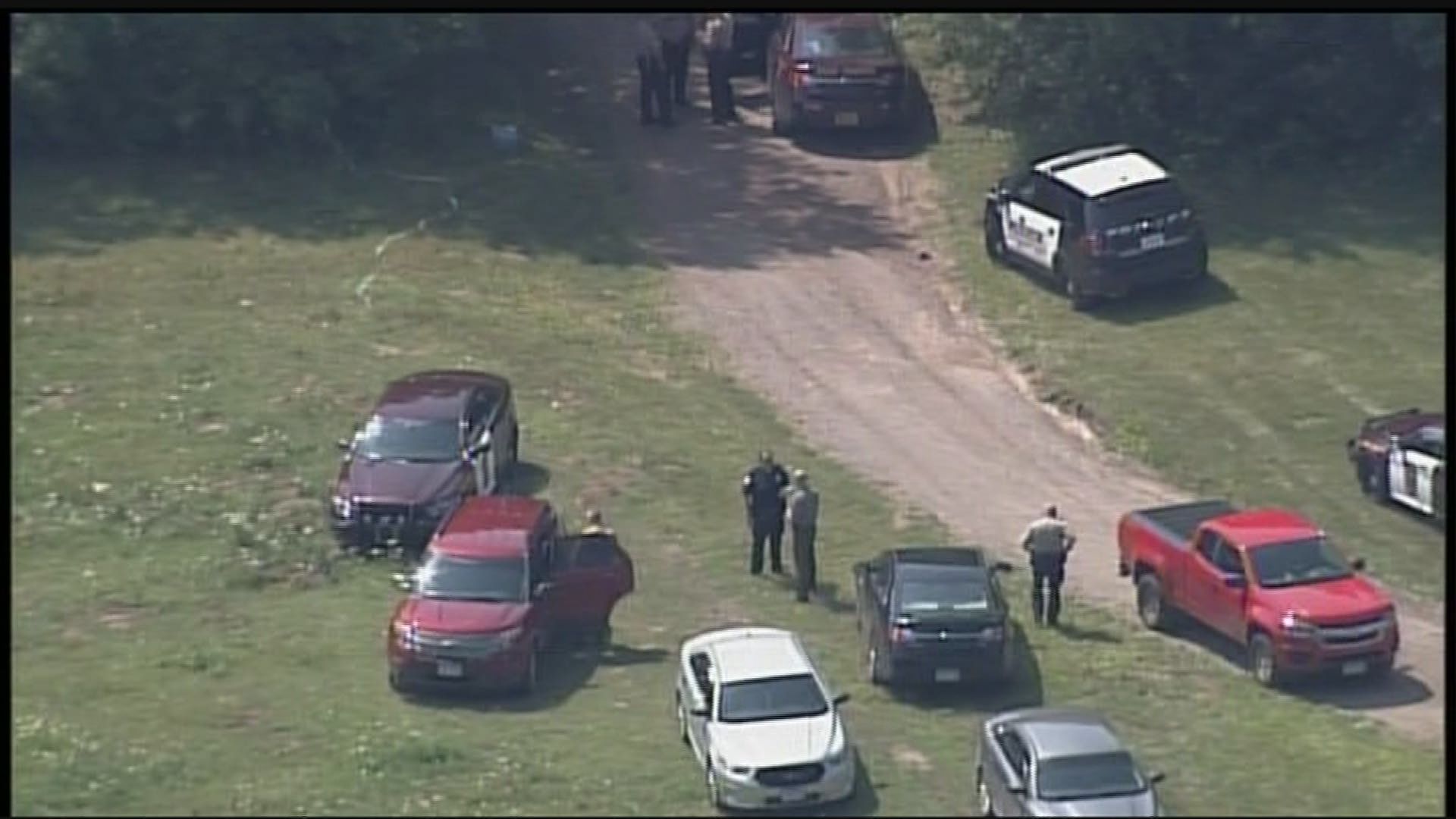 The carjacker, who has not yet been identified, was described as a white man, between 40 and 55 years old with a scruffy beard and shaggy hair, possibly pulled back in a ponytail.
The BCA is taking over the investigation. They will release the man's identity at a later date.