MINNEAPOLIS - Charges have been filed against a Roseville man accused of shooting two people in downtown Minneapolis around bar close early Sunday morning.
The Hennepin County Attorney's Office announced Tuesday that they're charging 28-year-old Travion Jacoa Jones with three felony counts of second-degree aggravated assault with a dangerous weapon, and possession of a firearm by a prohibited person.
RELATED: 2 people shot in downtown Minneapolis
The shooting happened just before 2 a.m. in a parking lot adjacent to several clubs on the 400 block of Hennepin Avenue South. According to the criminal complaint, Jones shoved a man in the parking lot and was told to leave, then was maced by a security guard. The complaint states Jones pulled out a gun and shot at the security guard, then shot several rounds into a crowd.
The man Jones had shoved was hit by gunfire in the wrist and in the scrotum, according to the complaint, and another adult woman was shot in the foot. The security guard had a bullet hole in the left armpit of his shirt.
Jones ran from the scene but police were able to apprehend him. A firearm was recovered in the area, and police believe Jones dropped it while running.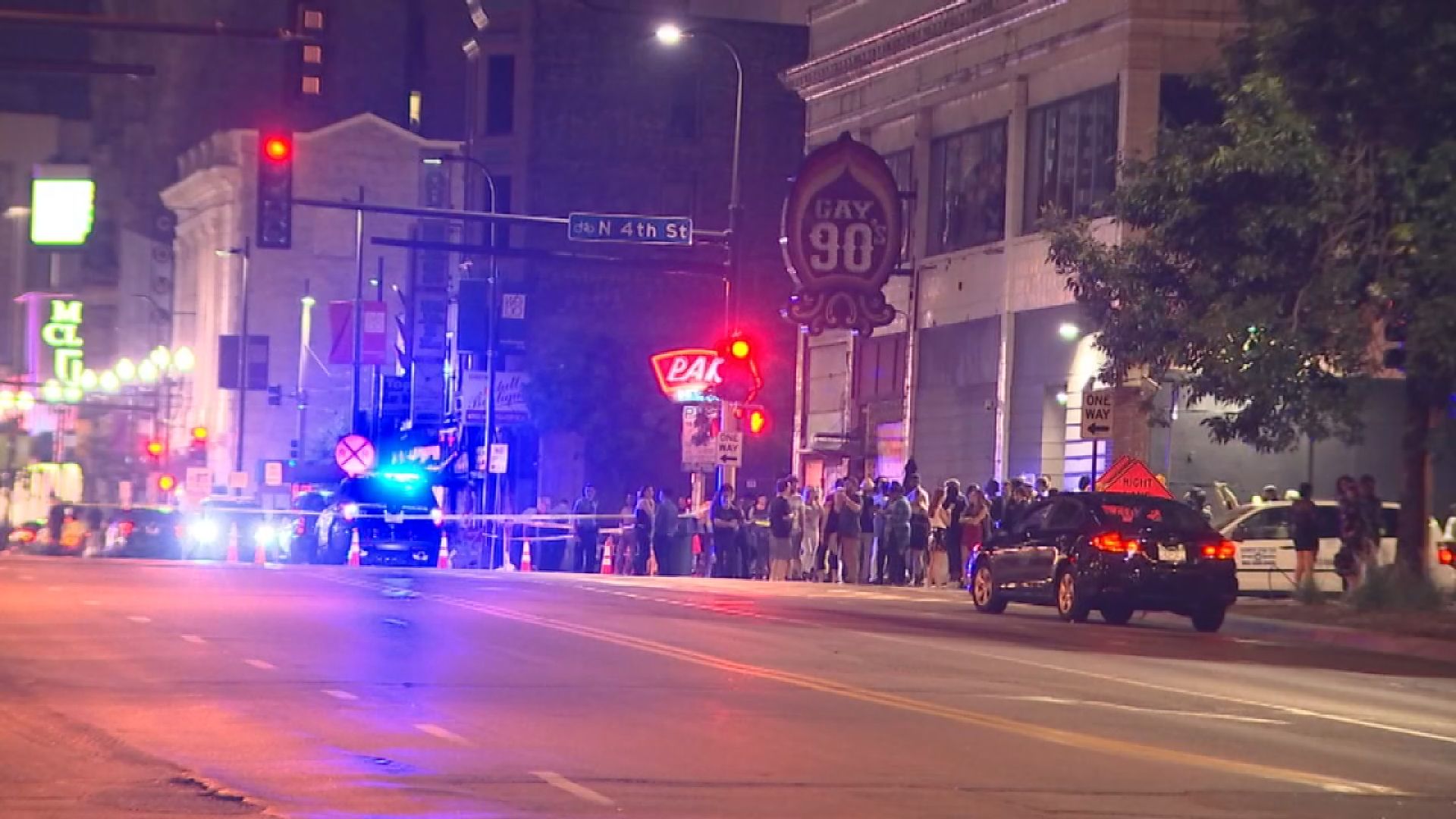 Jones is expected to appear in court on Wednesday. The county attorney's office says it will be asking for a higher sentence, on the grounds that Jones' crime "represented a greater than normal danger to the safety of others and the offense was committed in a particularly serious way."