MINNEAPOLIS - A Minneapolis man is charged with murder after prosecutors say he doused his girlfriend's bed with gas while she slept then set it on fire, according to a criminal complaint.
Wyndale Fayson, 32, is charged with a single count of second-degree intentional murder.
According to the complaint, police were called to 36-year-old Vanessa Danielson's MInneapolis apartment in the 2900 block of Taylor Street Northeast about 2:45 a.m. Thursday.
Danielson told police that her boyfriend, Fayson, had come to her apartment and became angry. Fayson grabbed her cell phone and smashed it and told her he would kill her by setting the apartment on fire. However, Fayson was not there when police arrived, according to the complaint.
Prosecutors say Danielson's downstairs neighbor told investigators that at 3:00 a.m. he heard her screaming "he's going to kill me, he has a gun." The neighbor shouted up, asking if she was okay. When she said no, he called 911, according to the complaint.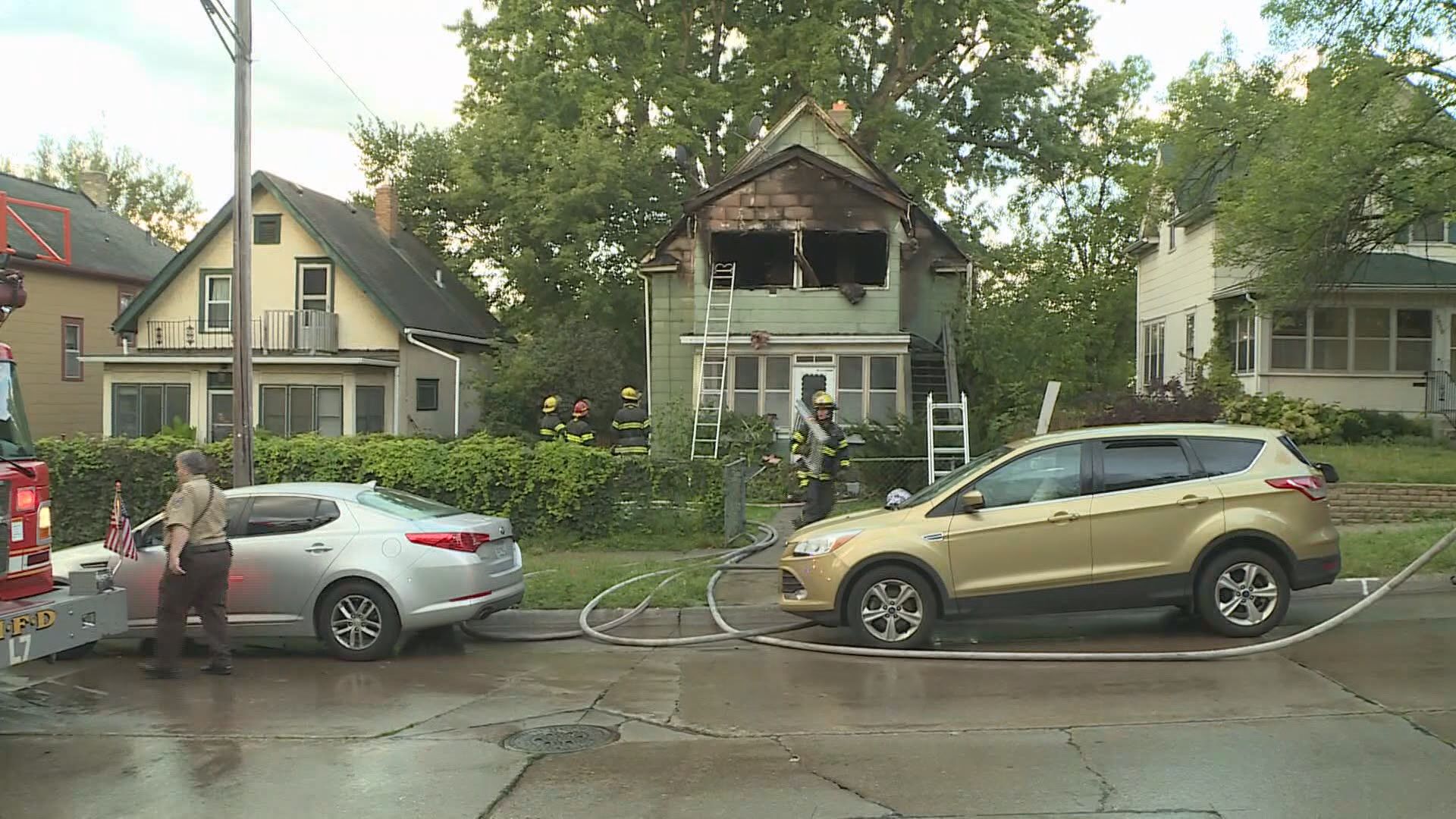 Shortly after 6:40 a.m., police officers were again sent to Danielson's apartment on a report of a woman screaming. When officers arrived, they saw the upstairs apartment on fire and Danielson in the front yard, badly burned. Danielson told paramedics that she woke up on fire in bed and told another neighbor, who held her hand while waiting for paramedics, that "Wyndale," is the one who set her on fire, according to the complaint.
Police say they found Fayson on his hands and knees about three blocks away. He was screaming in pain from severe burns to his body and was heard saying he should not have gone back to the house, the complaint states.
Danielson died at the hospital later that day.
Fayson's first court appearance has not yet been scheduled as he remains in the hospital with serious burns.