BLOOMINGTON, Minn. -- The community came together at a Bloomington mosque to support the family of a Minnesota man killed in the recent attack in Somalia.
Ahmed Eyow, 50, had only been at his hotel in Mogadishu for a few hours when the bombing happened. The death toll has risen to 358 while dozens remain missing.
Related: Minn. man killed in Mogadishu truck bombings
"We lost a great man. We lost a father, a husband, a family man," said Ali Farah, Eyow's cousin.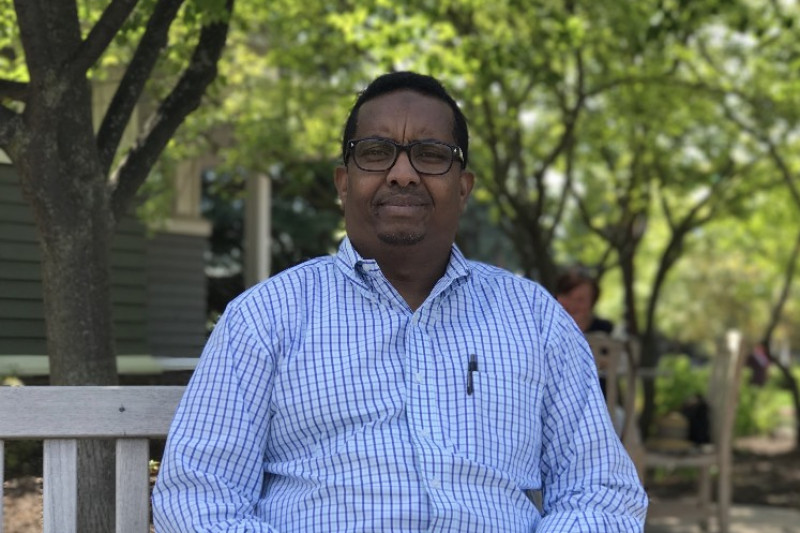 Farah spoke Sunday afternoon at the Dar Al-Farooq Islamic Center in Bloomington, where Eyow was an active member. The mosque held a community event in support of Eyow's family, which includes three kids and a wife.
"Ahmed was very kind. I would say the kindest, the gentlest and most compassionate person I've ever known," Farah said.
Family members, friends and co-workers spoke at the event. Eyow worked as a welder at Emerson.
"I think about the day after we found out the tragic news about his passing and how the hallways of the company were filled with stories," said co-worker Lou Bowens.
While members of Dar Al-Farooq Islamic Center mourn his loss, they're also dealing with two recent incidents at the mosque. On Oct. 20, the center reported vandalism and a burglary. Security cameras show two men wearing masks and gloves entering the building around 2 a.m. to 3 a.m. This comes just two months after a bombing at the mosque. Both cases remain unsolved.
Related: Mosque targeted by bomber now vandalized
Related: FBI: IED caused explosion at Bloomington mosque
"So there's a lot of emotions in this community, particularly about what's happening. But it's also a resilient community and they showed up today. They came here in support of their community member," said Jaylani Hussein, executive director of the Minnesota chapter of the Council on American-Islamic Relations (CAIR-MN).
Abshir Omar, an extended family member, said, "The mosque that he attends, that we are in today, was bombed by terrorists. He was made a refugee, leaving his country, by terrorists in the '90s. Ahmed's life has only known terrorism, pain and suffering and death, yet he lived a resilient, beautiful life."
Eyow's wife and kids also attended the event.
"He was my best friend and he was a good father," said Ruun Abdi, Eyow's wife.
Part of the event helped raise money for the family. If you would like to help, a GoFundMe page has been set up to help the family with expenses.