LAKEVILLE, Minn. -- Hundreds of people came together to honor a Lakeville woman who was killed in a hit-and-run last weekend.
Last Sunday, police and Scott County Sheriff's deputies were called to the 9700 block of Main Street, Elko New Market just before 2:30 a.m. on reports a woman had been struck by a motorcycle. They arrived to find 24-year-old Mollie Mahowald suffering from with severe injuries. Despite lifesaving attempts, she died at the scene.
Matthew Hartley, 33, has been charged in Mollie's death with three counts of criminal vehicular homicide. According to the criminal complaint, he was under the influence of alcohol at the time of the crash.
"Mollie was really strong. It's still kind of hard to talk about," said Julia Mahowald, Mollie's sister.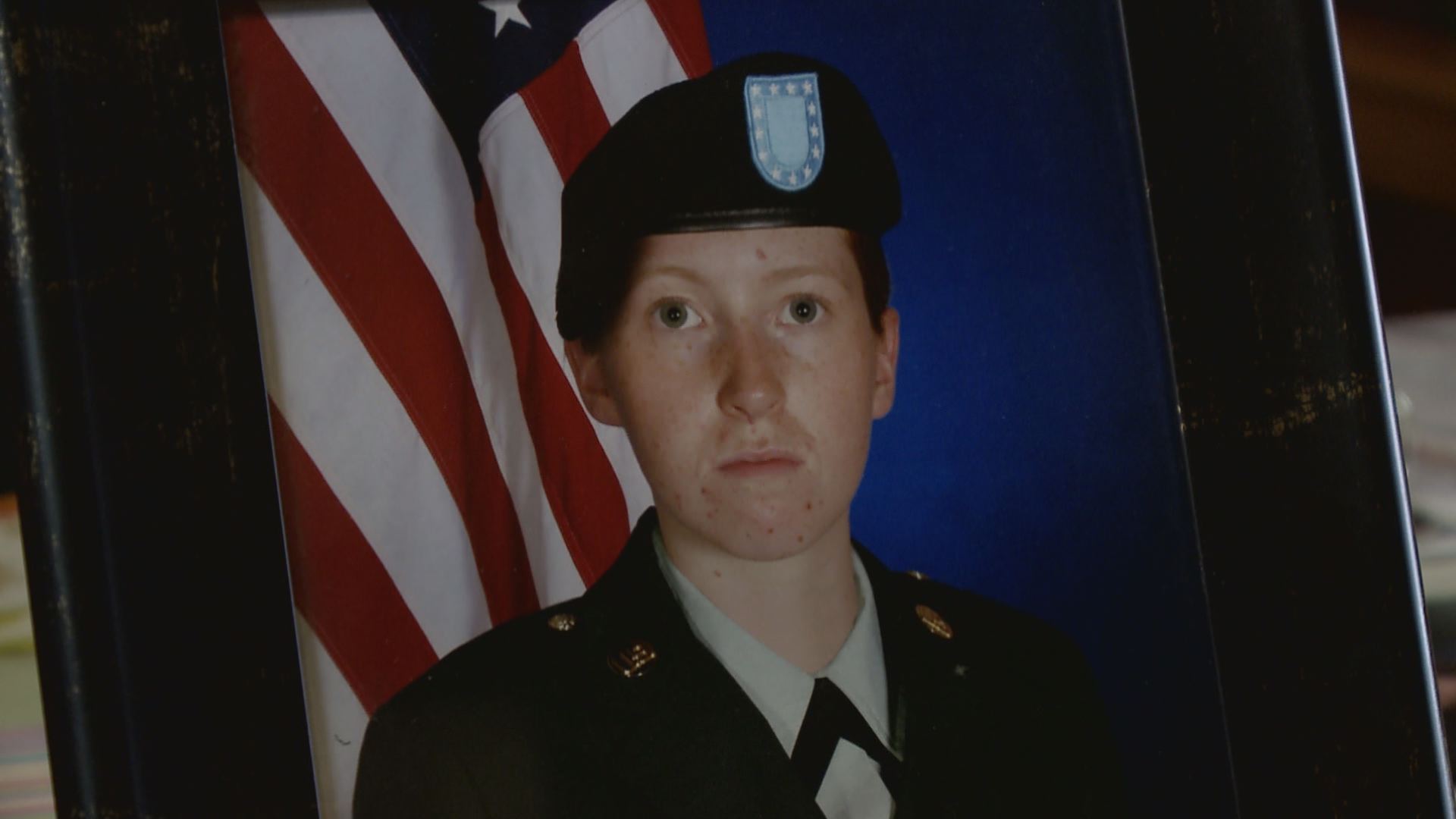 Specialist Mahowald was a member of the Minnesota National Guard and served two tours in Iraq and Afghanistan as a vehicle mechanic with the 1135th Combat Support Company out of Faribault. She also worked in a veterinarian's office and was studying to be a veterinarian technician.
Saturday afternoon, the community met at the family's home in Lakeville for a convoy in honor of Mollie.
"My arms are sore from hugging people. It's unbelievable," said Pete Mahowald, Mollie's father.
The convoy went through Lakeville, New Prague and Prior Lake. Mahowald graduated from high school in New Prague and had many friends in Prior Lake.
"Seeing it all come together and all the American flags, she's probably looking down smiling right now," said Brandon Schommer, who helped plan the event with Mollie's sister, Julia. 
Mollie's family members said they felt her presence at the convoy. At one point, three bald eagles were spotted flying above their home. According to Julia, bald eagles were also seen Friday during the funeral.
Her dad added, "I feel she's here. She's among us."