COTTAGE GROVE, Minn. -- An 8-year-old boy from Cottage Grove wanted to help the victims of Hurricane Harvey. So he gathered his brother and neighborhood friends and they spent Labor Day weekend raising donations through a Kool-Aid stand.
"Some people needed help so I'm like ... 'Let's have a lemonade stand and all the money that we get, let's donate it to Texas,'" Ethan Spade said.
After setting up shop outside Spade's home, they spent Friday and Saturday selling Kool-Aid and candy. By the end of the second day, they had raised nearly $1,000. Spade says he expects to surpass that number once checks come in from family members.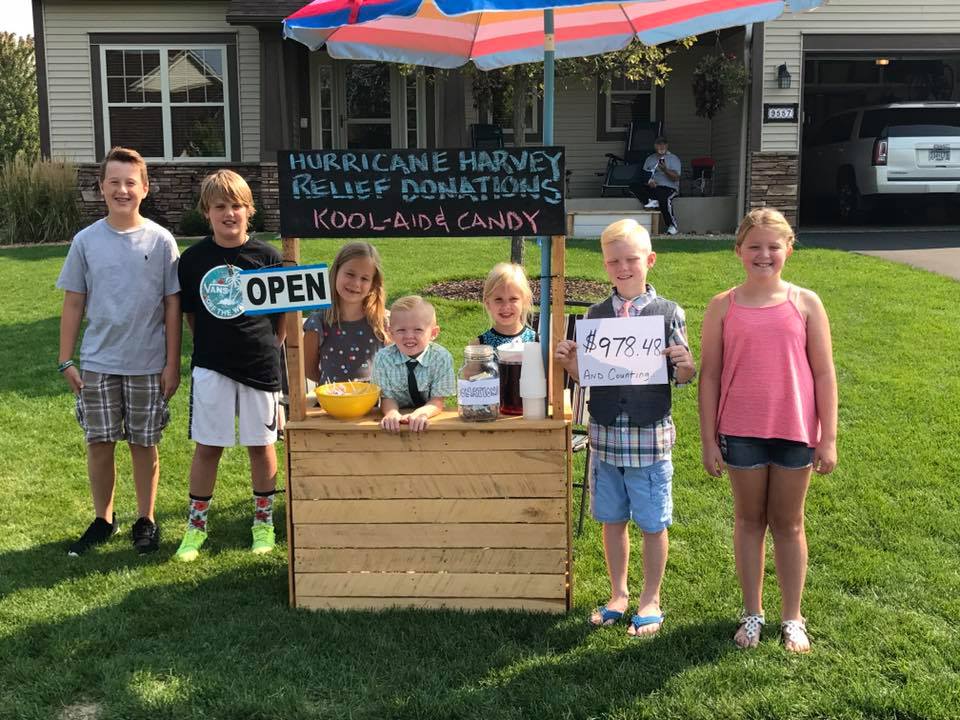 "Nobody dreamed we would be hitting the $1,000 mark," said Erica Spade, Ethan's mom.
Ethan typically uses the lemonade stand, built by his dad, to raise money for himself. But after raising money for Harvey victims he said, "It made me super-duper happy."
While Ethan is doing what he can from Cottage Grove, his aunt is headed to Houston.
"She works for an insurance company. So she travels when there's a catastrophe. So he's pretty vigilant about knowing when things are happening and knowing when she'll be gone. So she's actually on her way there. She left at 5 o'clock this morning and she's headed to Houston right now," Erica Spade explained.
Ethan is starting third grade on Tuesday, so the Kool-Aid stand is closing. However, Erica Spade said people who would like to help can still reach her through her Facebook page.
Within the next couple of days, she will be sending all donations to the J.J. Watt's Houston Flood Relief Fund.