MINNEAPOLIS - Two men are charged with running a sex trafficking operation that brought women from China to Minnesota to engage in prostitution.
The Hennepin County Attorney's Office announced that 41-year-old Zhaxi Taxing of St. Louis Park and 36-year old Sonam Tsering of Plymouth, Mass. have each been charged with engaging in the sex trafficking of an individual, while Tsering was also charged with promoting prostitution.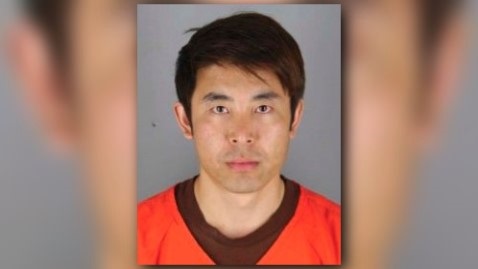 Investigators became aware of the operation while Bloomington Police were conducting a prostitution sweep in November of 2016 and found an ad in Backpage.com offering sex with an Asian woman. An undercover officer went to an apartment in Edina and was met by a woman in lingerie. When informed he was a police officer the woman didn't understand because she only spoke Chinese. When a translator was brought in the woman told police she came from China to New York, and then the Twin Cities to work as a prostitute.
Rental information on the Edina apartment was filled with false names and contact information, but eventually led authorities to Taxing. Investigators had him under surveillance when Taxing was seen moving items from the Edina apartment to one in Richfield.
Officers saw numerous men coming in and out of the Richfield apartment and witnessed Tsering placing a garbage bag in a bin. Inside they found used condom wrappers and tissues with bodily fluids. Another Backpage.com ad in January directed Johns to the same apartment.
Police eventually seized a cell phone from Taxing and found communications with a woman known to be heavily involving in the sex trafficking trade. Those communications told Taxing when to pick women up at the airport, how to set up apartments and take care of them, and passed along complaints that the prostitutes were making less money than their competitors.
Taxing's bank records show he deposited more than $52,000 in just five months, while Tsering put more than $19,000 in his accounts over the same time period.