EAGAN, Minn. - Police are looking for a man who snatched charitable contribution jars from the counter of an Eagan convenience store and bolted.
The incident happened around 1 p.m. April 6, at the Super America at 2250 Cliff Road. Surveillance cameras captured the suspect, a male with dark hair, grabbing the jars filled with change for patients at Children's Hospital. He also helped himself to a pack of smokes.
This guy reached behind the counter and snatched cigarettes and 2 charity jars meant for children's hospital. Call Eagan PD if you can ID. pic.twitter.com/8lwy481zVx

— Eagan Police (@EaganPolice) April 11, 2017
Police spokesman Aaron Machtemes says there was only $5 or $10 worth of donations in the jars, but called it a "quality of life" crime. He also says that people who do this kind of thing tend to be repeat criminals, and they'd like to know who he is.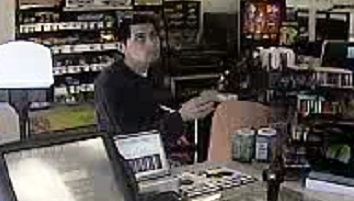 Take a look at the images, and if you recognize the suspect call Eagan Police at (651) 675-5700.