MINNEAPOLIS - Charges have been filed against a Minneapolis man accused of killing one man and critically hitting another when he crashed his car into the side of a Metro Transit bus, nearly cutting it in half.
Prosecutors charged 26-year-old Tyler Randall Bjelland with one count of criminal vehicular homicide and one of criminal vehicular operation in connection with the crash, which occurred around 7:30 a.m. Friday near the intersection of Dale Street North and Charles Avenue.
RELATED: Survivor describes car hitting Metro Transit bus
A driver on the scene told Investigators Bjelland sideswiped his car then sped away eastbound on Charles at a high rate of speed. The driver who was hit said the white Impala was swerving, and that the man behind the wheel seemed drunk. The man attempted to catch up to the Impala but was unable to catch up until he came upon the crash scene.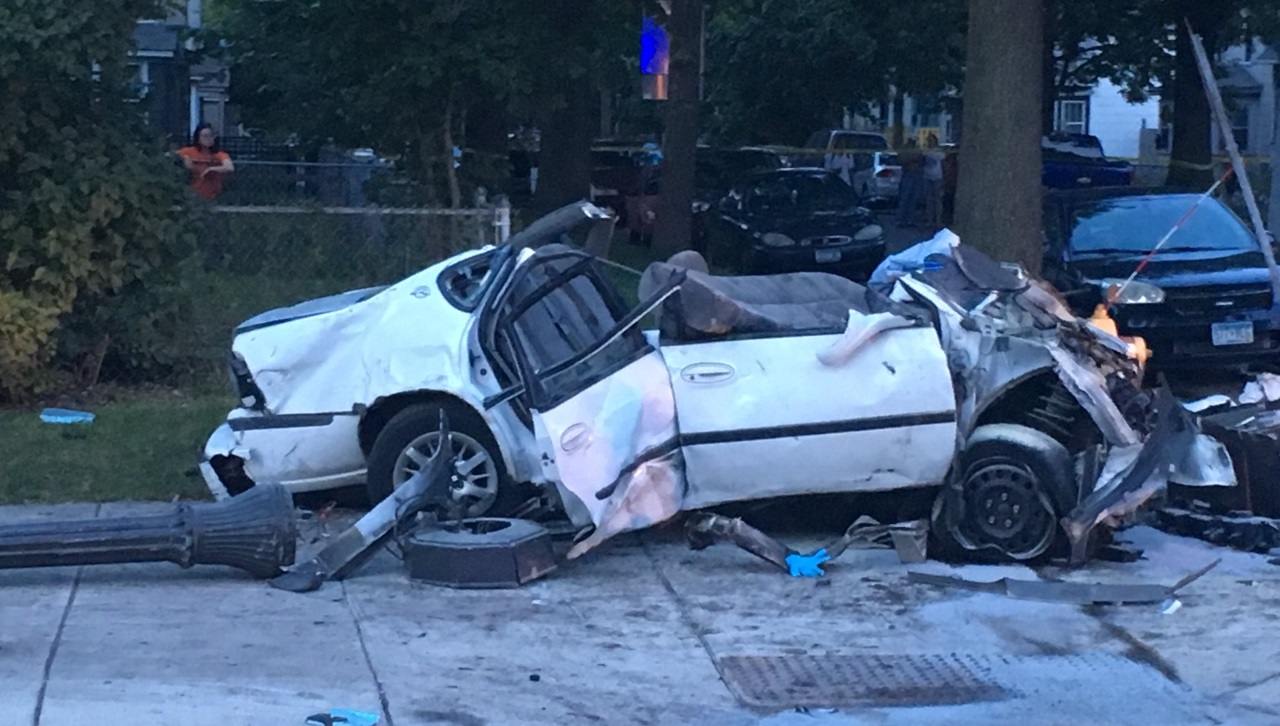 Another witness says she was in front of her residence on Charles when she saw the Impala speeding down the street, accelerating through every intersection. She followed the car out of concern and was watching when it struck a median, went airborne and flew straight into the side of the Metro Transit bus. The woman estimates impact speed at about 100 miles per hour. At least two other witnesses back up her story.
Passenger Kenneth Foster of Minneapolis was ejected from the bus and died. His left leg was found still inside the bus. A 19-year-old man from St. Paul remains in critical condition with a severe brain injury. A handful of other people were treated for injuries.
First responders had to extricate Bjelland from the Impala, and believed the defendant had two broken ankles and a broken leg. An officer questioned him, and found Bjelland had bloodshot watery eyes and smelled of alcohol. A warrant was obtained, and a blood sample of the defendant's blood was taken.
KARE 11 obtained Bjelland's driving record with a data request and found he was driving on a suspended license.
In fact, his license has been suspended or revoked three times, including once for a DWI conviction.
He has other past convictions for disorderly conduct and theft.
Now he faces a serious charge - criminal vehicular homicide.
Bjelland is expected to make his first court appearance Tuesday afternoon.