BROOKLYN PARK, Minn. - Police are searching for a vehicle and driver that may be connected to a possible abduction in Brooklyn Park.
Police say they were called to Hennepin Technical College around 1:30 p.m. Thursday for a possible abduction. Witnesses tell police a woman was being chased by a man. The man then forced the woman into a black compact car.
On Friday, the Brooklyn Park Police Department provided an update saying they identified the vehicle as a four-door Chevrolet Cobalt, between the years of 2005 and 2010.
An enhanced photograph of the vehicle also revealed a look at the possible suspect.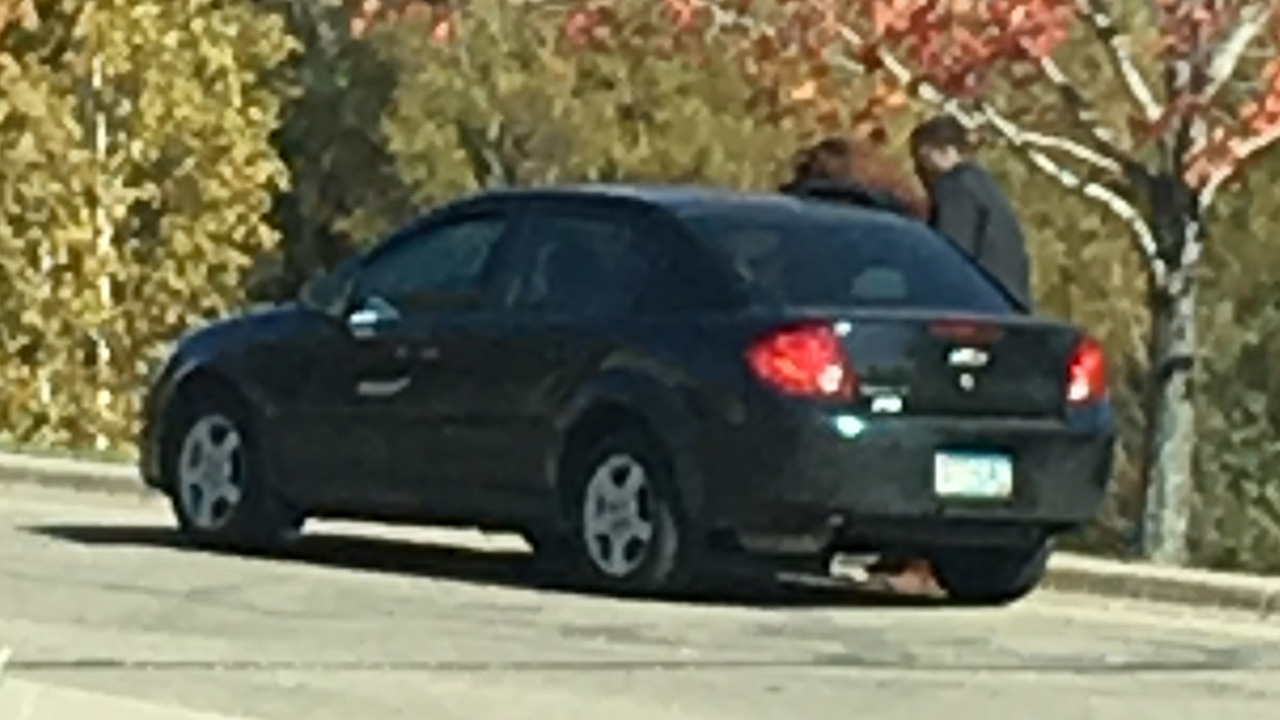 Video provided by police appears to show part of the reported abduction in progress.
Police ask anyone with information to call 911 or Brooklyn Park Police at 763-493-8222.