LAS VEGAS - Locals who were in attendance at the country music festival where a gunman opened fire, killing dozens of people, described the horror as fans fled for safety.
Taylor Dumbrovski from Cold Spring was at the concert with her fiance, brother and sister-in-law. She told KARE 11 they were thinking about skipping the Jason Aldean show, as they've seen him a number of times, but had a spot with good sight lines and decided to stay.
"Aldean started and he went through three or four songs and in the middle of the one, we heard a couple of bangs go off and I remember turning to my fiancé Justin and looking at him and I said, 'What was that?'" Taylor recalled, "and then we heard it again and thought that they were big fireworks going off maybe, cause you know, last night, last show, headliner … and I remember we all looked to our right, 5-10 yards away from us … we could see what looked like firecrackers going off into the crowd and it just kept going and then we realized it was gunfire coming at us."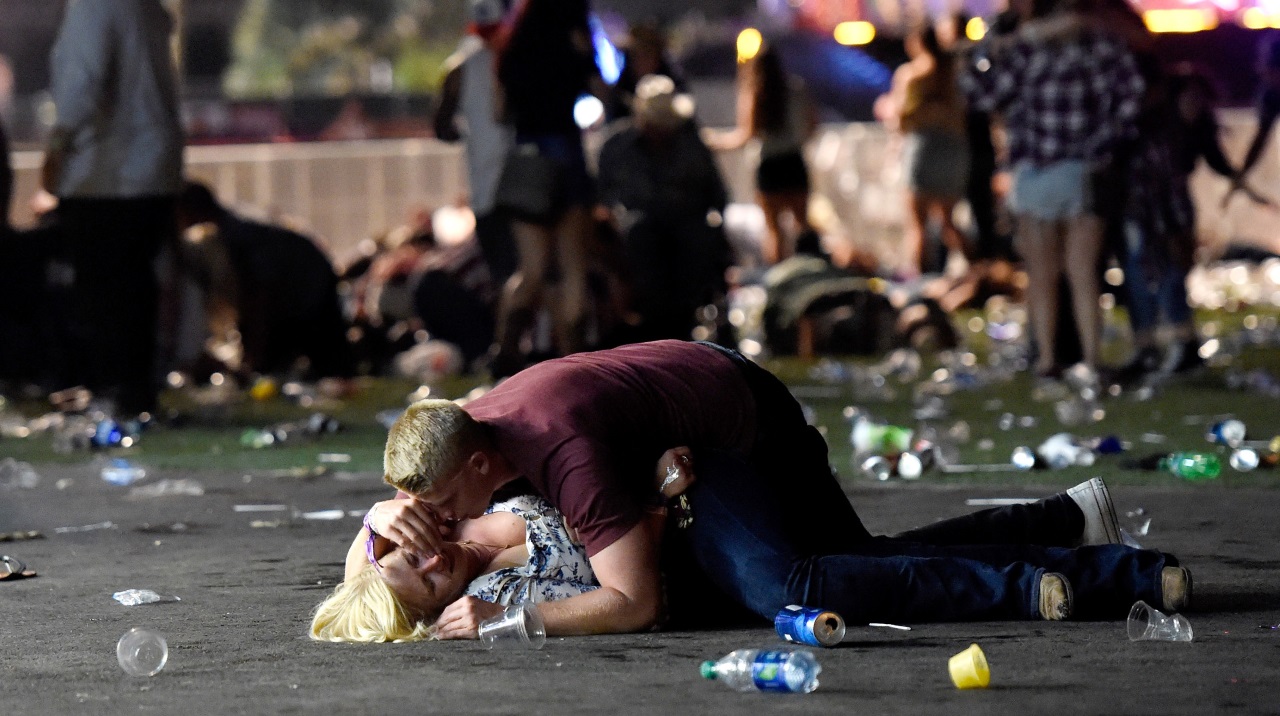 "There were a bunch of people that dropped right away, and it was run at that point," Dumbrovski said. "We couldn't just sit there and be sitting ducks so we all took off and we made sure all four of us stayed together and we started running back and to our left."
Dumbrovski said they ran about 4 miles in the opposite direction of where the shots were fired, finally making it safely back to their hotel.
"Everybody was running around us, everyone was panicking. It didn't seem like people were pushing or shoving if people were caught on stuff, people were helping or if they tripped they would help. It was, just keep moving, keep helping," she said.
Dumbrovski says she is thankful to have survived what is without a doubt the most horrific night in her life so far. Processing what happened and moving past it will be a process.
"Stick together, get through this together, take it day by day because you cant just stop living your life either but we're avid sports fans, and Twins fans, and we go to a lot of concerts together as family … and do we just stop going after this? You gotta keep going but I don't know ... it's tough," she said.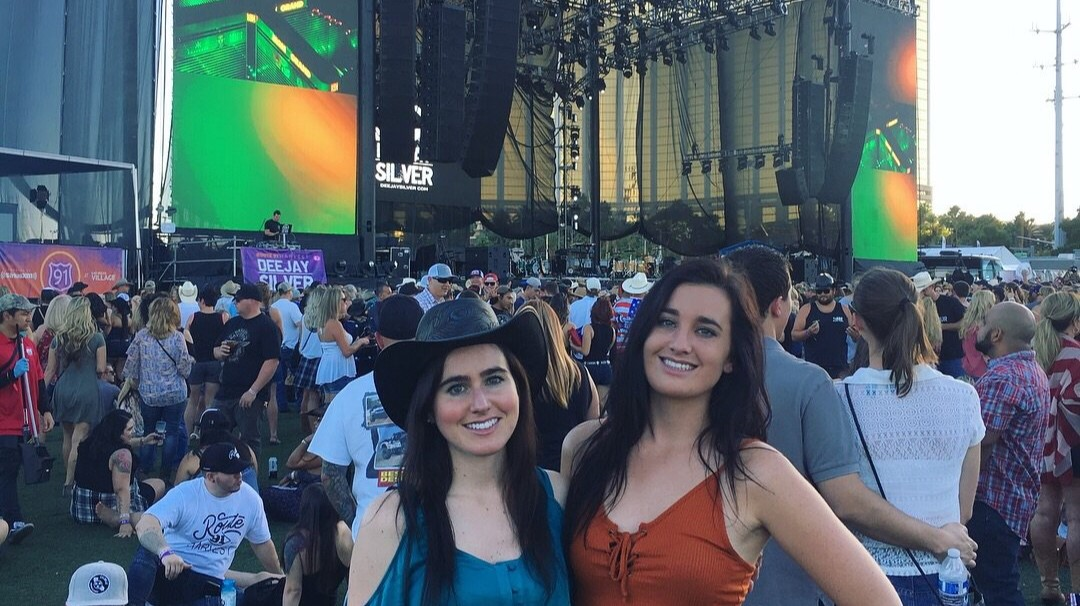 Shelby Henderson, of Lakeville, was at the concert with her sister.
"We were all having a good time and all of the sudden we hear what sounded like gunshots -- but we weren't for sure -- they could've been fireworks," Henderson said. "Then, Jason Aldean started playing again and not more than 10 seconds later, that's when the rounds just went off."
Her group did they only thing they could -- run.
"The feeling of realization and dread washed over me," she said. "There was no sense of direction but we just knew we had to bolt. It felt like an apocalypse. It was so surreal. You hear about these things happening, but when you go through it it's just so different. It doesn't feel real. It's terrifying."
Former @GopherFootball captain @J_Hoese was at Vegas concert. Told me: woman was shot in leg & man in arm within 5-10 ft from him. @kare11

— Cory Hepola (@CoryHepola) October 2, 2017
BUZ'N 102.9 staffer Katie Toupal was also at the concert over the weekend. She is safe but friends say she is very shaken by what she witnessed.
In an Instagram post, Toupal wrote she and her friends saw multiple people falling to the ground.
Last night was suppose to be happy. My favorite artist, @jasonaldean and two of my best friends but it quickly turned into me not being able to un hear gun shots or un see people falling to the ground. Country music is suppose to bring us together, why would someone want to take that away from us? I don't know why or how my friends and I got away from there but I can't stop thinking about everyone who didn't. It's just not fair. To the people who couldn't get out, I'm so sorry, it's not fair. To everyone who got out, we have to stick together and keep going to these events, we can't let those "people" win. We can't. #PrayForLasVegas #route91harvest
A post shared by Katie On BUZ⭐️N @ 102.9 🎤🎧 (@radiokatie1) on