BLOOMINGTON, Minn. - Bloomington police confirm an arrest following an overnight manhunt and officer-involved shooting related to a murder in far northwest Minnesota.
Multiple law enforcement agencies were part of the search for 49-year-old Eddie Frazier, who Crookston police were looking for in connection with the death of a woman authorities say he lived with. Authorities in Polk County issued an arrest warrant on charges of second degree murder, and alerted law enforcement agencies around the state to be on the lookout for Frazier.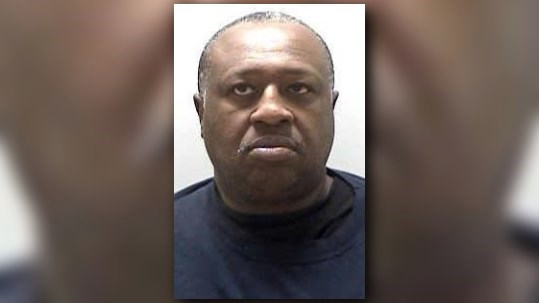 The complaint filed against Frazier in Polk County accuses him of causing the death of Tawnja Rene Wallace after the two fought in their Crookston apartment. Investigators say Wallace was found naked and dead in the bathtub, with her face submerged in water. A witness told detectives that they had spoken to Frazier on the phone, and that he said he had "killed the b***h and left her in the tub."
The victim's daughter also told police about recent domestic violence between Wallace and Frazier, and that she had called police on him. A records search shows there was also a restraining order on Frazier in Hennepin County after Wallace told police he punched and choked her at a Bloomington Hotel.
Bloomington Deputy Police Chief Mike Hartley says law enforcement spotted Frazier's vehicle just after 9:00p.m. Wednesday night at 86th Street and Oakland Avenunue. Agents with the Bureau of Criminal Apprehension (BCA) tried to make contact with the suspect but when they approached the vehicle there was a confrontation and shots were fired. The suspect fled in the vehicle, but later abandoned it in the area of 83rd Street and Wentworth Avenue South.
At this time there is no word on whether anyone was struck or injured by that gunfire.
Bloomington police said officers searched for Frazier for hours, eventually locating and arresting him around 3 a.m. on the 8200 block of Stevens Avenue South.
The University of North Dakota Medical Examiner's Office will conduct an autopsy to determine cause and manner of Wallace's death. No charges have been filed yet in this case.
Eddie Frazier is charged with three counts of second degree murder.
The BCA has identified the agent who discharged his weapon as Special Agent in Charge Scott Mueller.
According to the BCA, Mueller has led the BCA's Metro Regional Office for more than three years and has worked at the BCA since 2008. Prior to that, Mueller worked for the White Bear Lake Police Department for eight years. He has been placed on standard administrative leave.