ST. PAUL - St. Catherine University says it has fired the security guard who lied to police about accidentally shooting himself.
Police say the security guard, 25-year-old Brent Patrick Ahlers of St. Louis Park, was cited for filing a false report, a misdemeanor offense.
Around 9:30 p.m. Tuesday, Ahlers claimed he confronted a man on the campus in a wooded area and was subsequently shot. He told investigators he was shot by a black man with small Afro, who was wearing a navy hoodie that said "Navy" and black jeans.
Police conducted an extensive search and advised people to stay indoors as they searched for the shooter. The entire St. Catherine University campus was placed on lockdown for hours.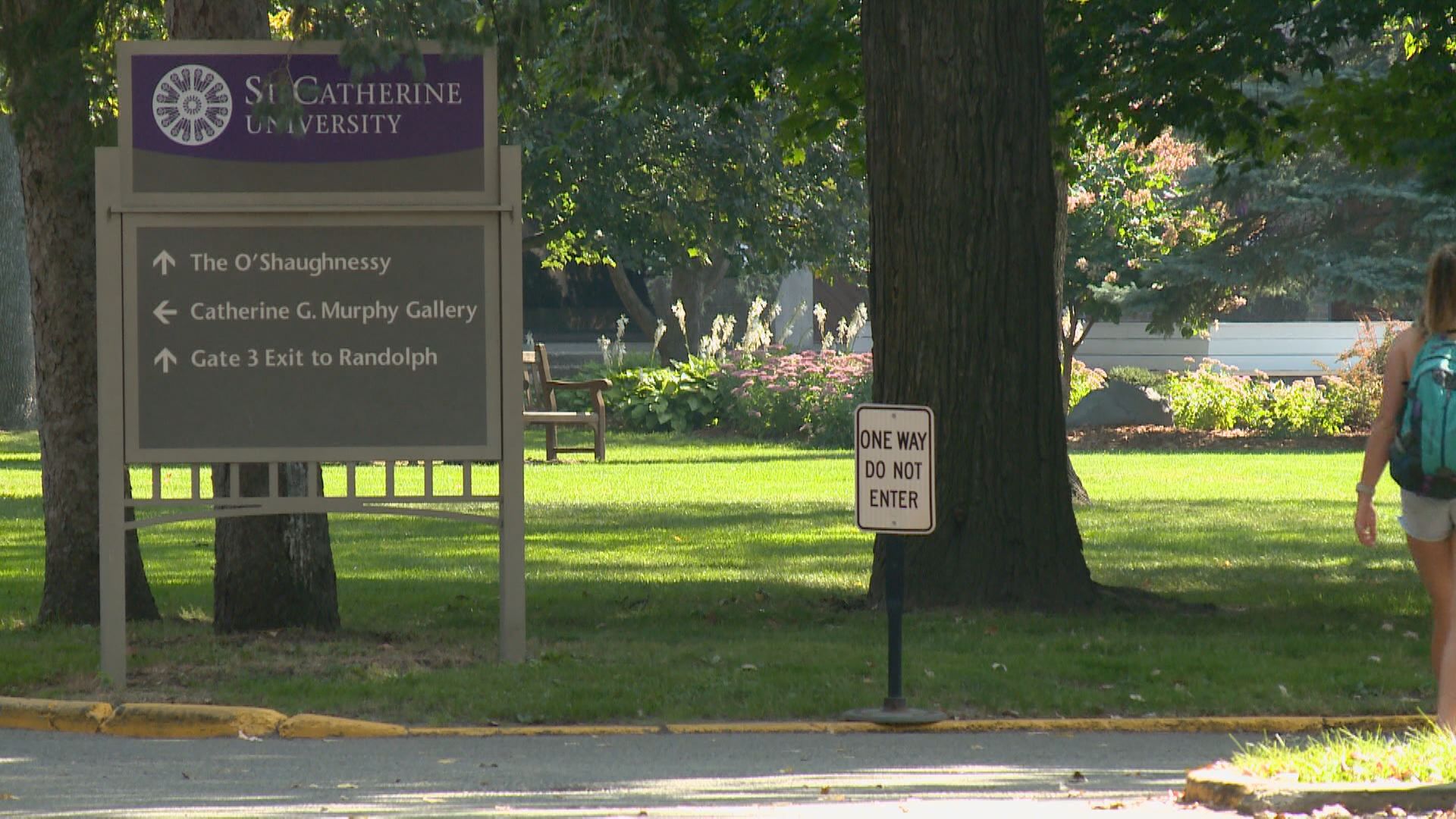 Eventually, police say Ahlers admitted he made up the story fearing he would lose his job because he brought a gun to work. St. Catherine University guards do not carry weapons.
"I want to be clear that St. Catherine University strongly condemns racial discrimination, racial stereotyping, and racial profiling of any kind," said St. Catherine University Rebecca Koenig Roloff. "The statements attributed to the former employee concerning the race of an alleged suspect are deeply troubling and do not reflect our values."
Ahlers was treated at Regions Hospital for the non-life threatening gunshot wound.