CHICAGO - A Chicago-area sheriff has identified another victim of notorious serial killer John Wayne Gacy as a teenager from St. Paul.
Cook County Sheriff Tom Dart issued a news release on Wednesday identifying the victim as James Byron Haakenson. Haakenson left Minnesota at age 16 and moved to Chicago in summer, 1976. He is believed to have been killed by Gacy in August of that year.
"He called home and said, 'I'm here. I'm fine, Mom. I'm good,'" said his sister, Lorie Sisterman. "And apparently that day he was murdered."
Haakenson's mother reported him missing to St. Paul police on Sept. 2, 1976, the St. Paul Pioneer Press reports. The teen was listed as a runaway and his probable destination was reported as unknown, "maybe Chicago," according to reports from the time.
In 1979 Haakenson's mother contacted St. Paul police fearing that her son was among Gacy's victims. The department then wrote a letter to police in Des Plaines, Illinois, enclosing a copy of a missing persons report investigators had sent to the Chicago Police Department in 1976. More than 40 years later, Mrs. Haakenson's fears have been validated.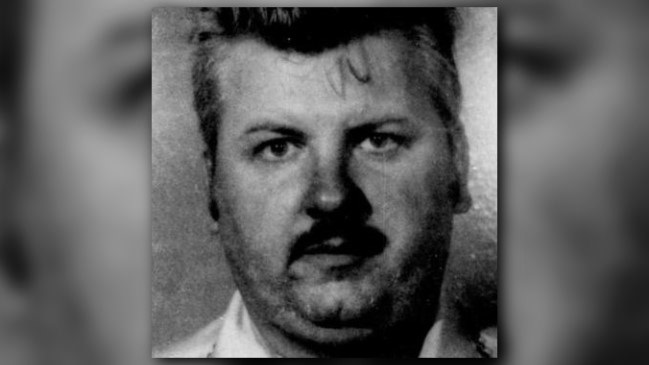 "It's just awful that this is the way he died," said Sisterman.
The teen's remains were among those of more than two dozen young men found in the crawl space of Gacy's Chicago-area home in 1978. Haakenson is one of eight who were buried without being identified. Remains of the eight victims were exhumed in 2011 in an effort to identify them through DNA testing. Dart's office asked that relatives of young men who disappeared between 1970 and Gacy's 1978 arrest submit to DNA testing in hopes of finding matches.
Sisterman says several weeks ago Sheriff's officials asked her and her other brother for a DNA sample. Dart says that sample was tested against the remains of the bodies that were found in 1978 in a crawl space beneath Gacy's home. DNA tests showed strong genetic association between Jimmie's siblings and Gacy Victim #24.
Detectives notified his family this week.
"Like wow this is really happening," said Sisterman. "My brother was murdered by this horrible man."
Sisterman and other relatives plan to visit Chicago in the coming weeks, once his name is placed on what had been a grave with no name.
"There's Jimmie in there, and he's only 16 years old and he's in there, and he didn't have a chance," said Sisterman. "That awful man took his life away, and he didn't have a chance to do all the fun things that you do in life."