ANOKA, Minn. - An Anoka County woman has struck a plea deal in connection with an assault she now admits was related to the victim's ethnicity.
Jodie Marie Burchard-Risch pled guilty Monday morning to 3rd degree assault for throwing a beer mug at another customer while she was drinking at Applebees in Coon Rapids in October of 2015. As part of the plea deal an additional count of second degree assault was dismissed.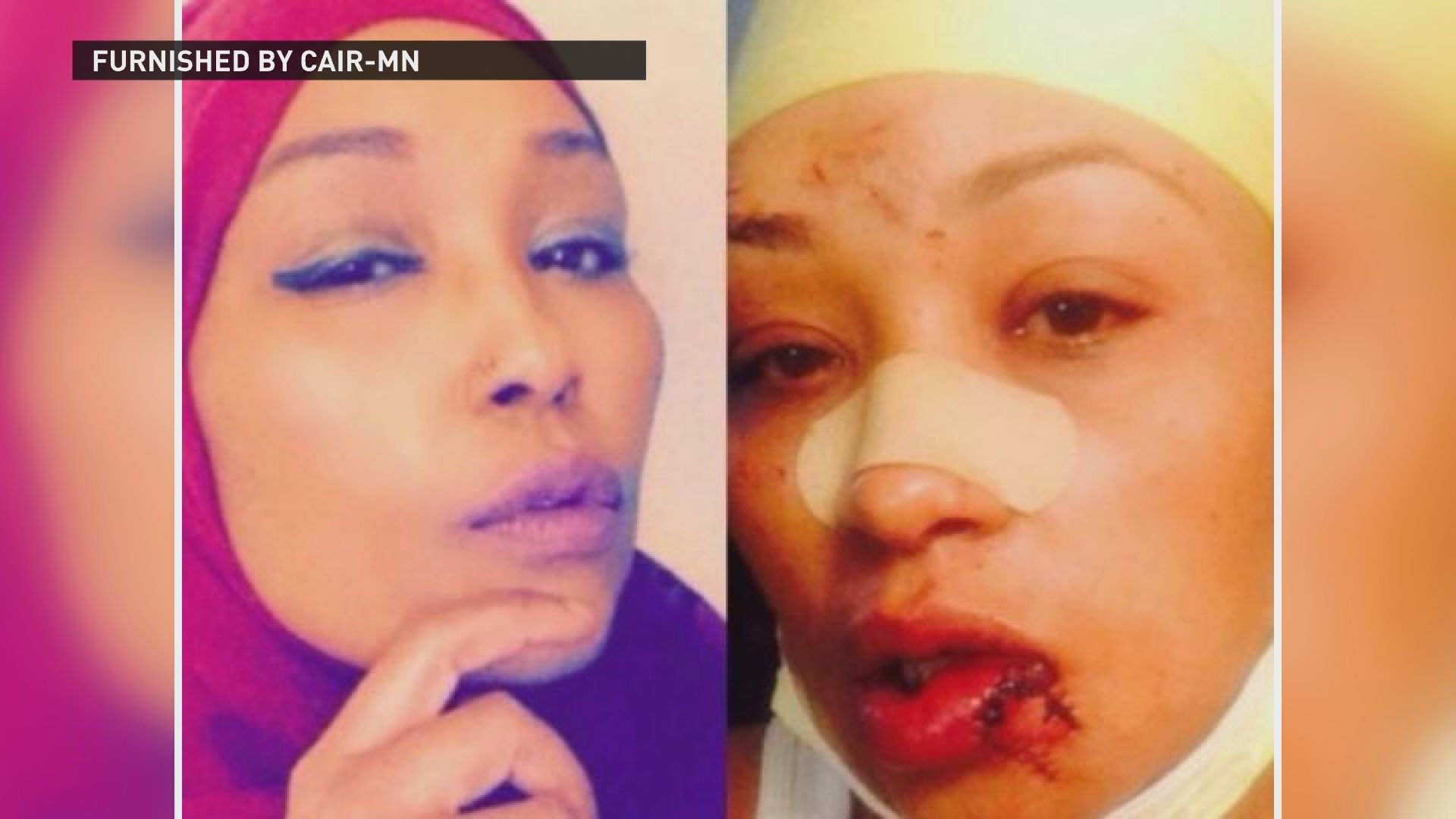 In court the 44-year-old Burchard-Risch admitted that she said "speak english" and "go back to your country" before throwing the heavy glass mug and injuring Asma Jama, a Somali immigrant who was eating at the restaurant. Jama suffered cuts to her face and a gash on her lip that required 17 stitches to close. She and a group of family members were speaking Swahili at the time of the attack, and Jama was wearing a traditional Hijab.
The plea deal calls for Burchard-Risch to serve 180 days in jail as part of a 37-month stayed sentence. She will also be on probation for five years.
"It was important to Asma that any resolution, any plea in this case, include an acknowledgement of bias," said Assistant Anoka County Attorney Laura Schwartz, who handled the prosecution of the case. "A standard plea wouldn't have put a spotlight on the fact that this was motivated by bias. This wasn't just an argument that got out of hand, Asma was assaulted because she was wearing a hijab and speaking another language. To be singled out and assaulted because of the language you speak or your religion makes this particularly egregious."
KARE 11's Lou Raguse says the defendant was respectful, but not emotional as she allocuted to the crime. When asked if she'd like to talk about the plea deal and her actions she replied, "Absolutely not... no comment."
After the hearing, Jama said the effects of the attack still linger.
"I didn't leave the house for 7 months. I was scared to go anywhere by myself. I still do not come to Anoka County by myself. It gave me a lot of anxiety. I still suffer from anxiety. I still have fear. But I'm getting better. Thank God," Jama said.
Jama successfully lobbied Minnesota lawmakers to strengthen the penalties in crimes like this. The maximum penalty is now 25 percent higher. The sentence Burchard-Risch agreed to serve is actually 150% stronger than she would have faced for 3rd-degree assault, even though the law change doesn't apply to her.
Burchard-Risch will be officially sentenced December 20.