ELKO-NEW MARKET, Minn. - The owners of a Scott County dairy operation are considering what comes next after an early morning fire claimed their entire herd Friday.
The Scott County Sheriff's Office says a 911 call came in around 4:22 a.m. reporting the fire inside a dairy barn on a farm just north of the city, the intersection of 260th Street East and Xerxes Avenue in New Market Township.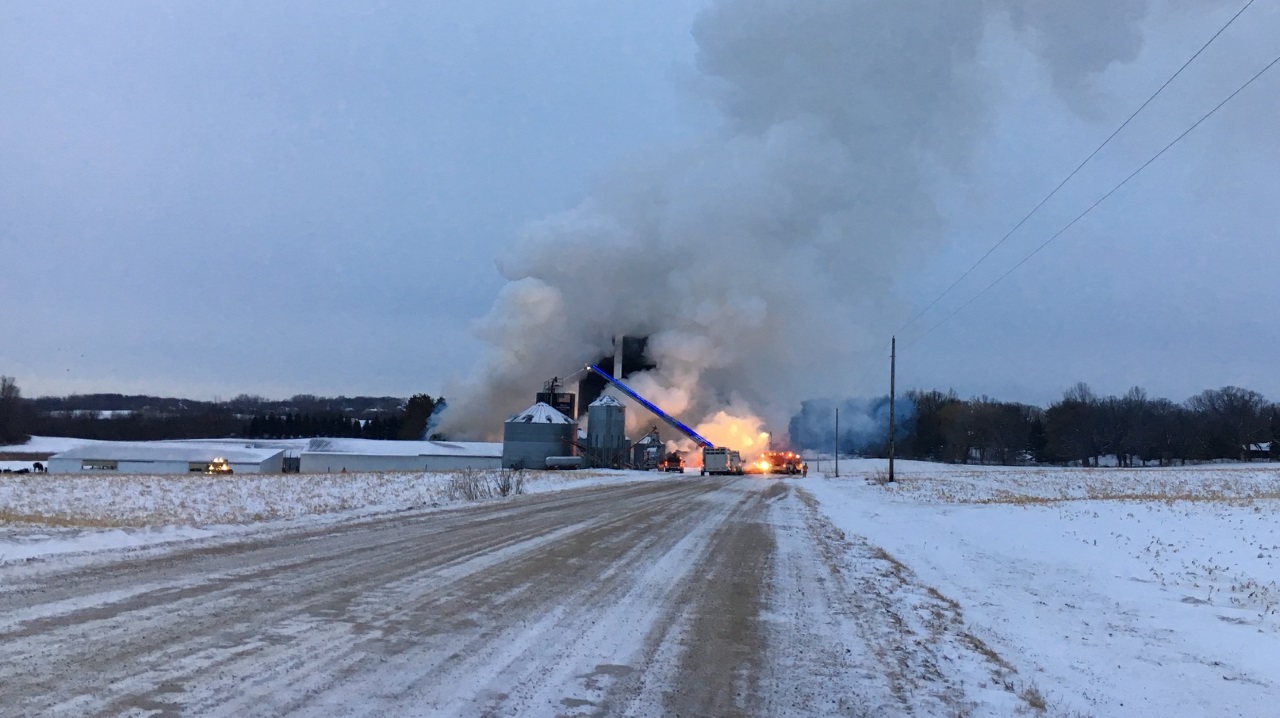 Inside that barn were 65 dairy cows, owned by Ray and Cindy Deutsch. Unfortunately, none of those cows survived.
Ray Deutsch eyes welled up as he told KARE 11 that the farm has been in his family since 1944, and how it purchased it from his father. He recalled how a string of local teens had worked there over the years, learning about farms and developing a work ethic.
At age 62, Deutsch isn't sure he will start over, after losing his entire herd. He says 63 milk cows, 4 calves and three dogs perished.
Multiple fire agencies were called to the scene, partly due to the nature of the fire and also because of the below zero conditions and the need to frequently rotate crews.
At this point, investigators are trying to determine the cause of the fire, but early indications are that it is not suspicious.
Employees of the dairy farm have started a GoFundMe page for the Deutschs. Click here for more information.