MINNEAPOLIS - A woman who was critically injured Thursday morning in a fire, allegedly set during a domestic situation, has died.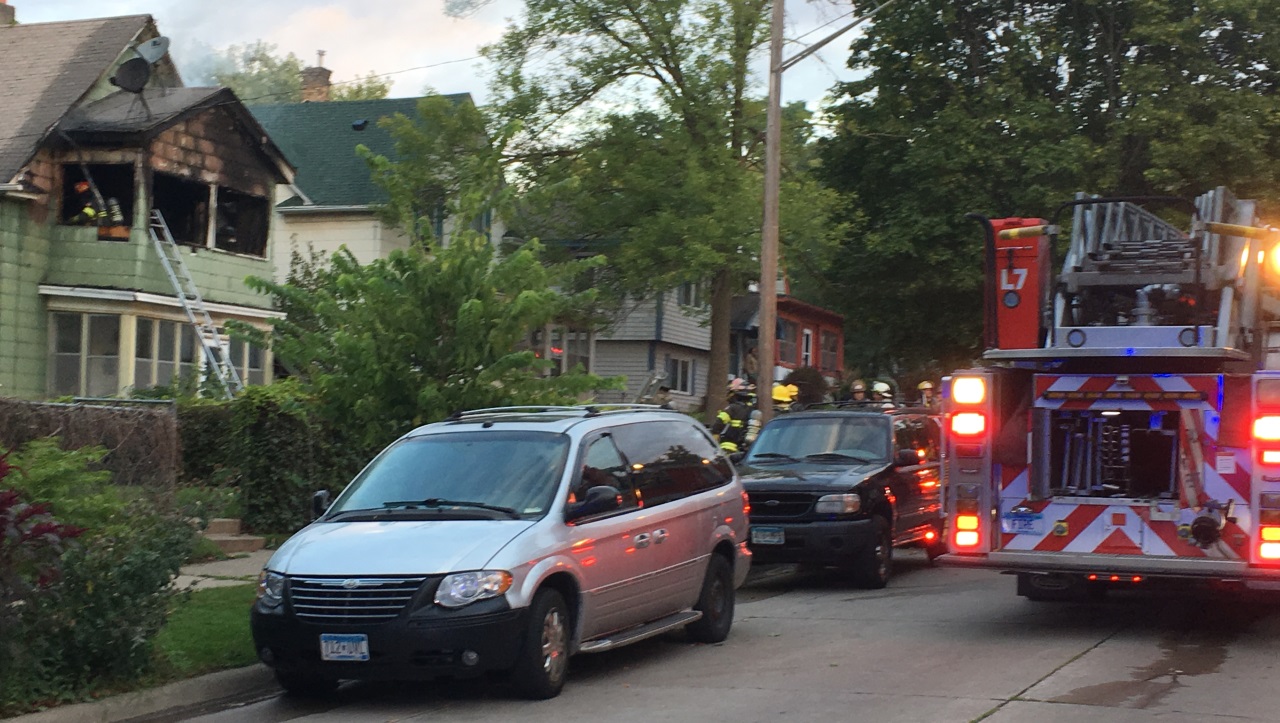 Minneapolis Police say the woman was found severely burned outside the home on the 2900 block of Taylor Street Northeast around 6:30 a.m. When crews arrived, first responders found flames jumping from windows on the second floor.
A man, who was located on the 900 block of 29th Avenue Northeast, suffering from burns to his hands was transported to Hennepin County Medical Center, and is in critical condition but expected to survive.
Authorities say he is believed to be the suspect in the fire. He and the woman had a previous relationship.
Neighbor Dawn Aherns tells KARE 11 that she awoke to the voice of a woman screaming for help. She found the victim in the front yard. Ahern says the victim told her the fire was set and named the person responsible.
"The gal was on the ground yelling 'help me, help me,' so I ran down there, she was pretty messed up, burned pretty badly," Aherns recalled. "I held her hand while we were waiting for the emergency vehicles, tried to keep her calm and stuff."
She also said the woman was bleeding badly.
Minneapolis Police spokesman Sgt. Corey Schmidt confirms that the fire was purposely set. Schmidt added that the man has reportedly made threats to burn down the house in the past.
The bulk of the fire was knocked down and the situation mostly under control shortly after 7 a.m.