ST. PAUL, Minn. - A driver is hospitalized after plowing into a home in St. Paul Thursday morning.
According to St. Paul Police, the vehicle, a red Escalade, went into the home on the northeast corner of East George Street and Livingston Avenue around 9 a.m.
The driver suffered minor injuries and was taken to Regions Hospital for evaluation.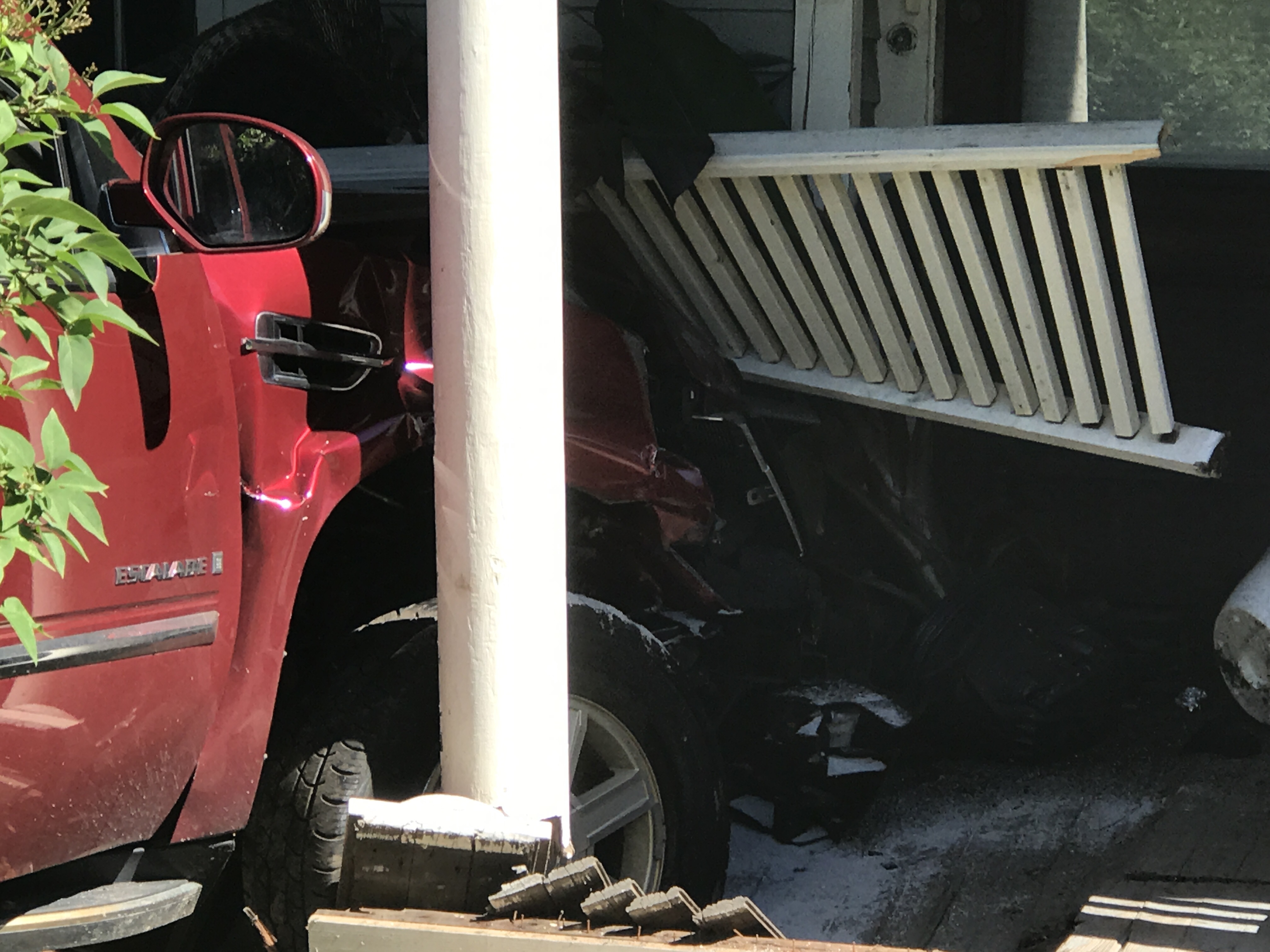 Authorities say preliminary investigation points to a possible medical situation that led to the crash.
No one was in the home at the time of the crash.
Veh vs house this morning near George and Livingston. Minor injuries to driver. Prelim info points to possible medical situation. pic.twitter.com/SMyoedbJDL

— St. Paul Police PIO (@sppdPIO) June 15, 2017
Officials on scene say a restoration company will need to put a post in to support the awning while they remove the vehicle.