CHETEK, Wis. - A preliminary report from federal aviation investigators says witnesses described hearing an engine pop or backfire before the crash of a small plane in Wisconsin last month, which killed the teenage pilot and seriously injured his passenger.
The report, issued by the National Transportation Safety Board (NTSB), quoted witnesses that were fishing in a pond near the Red Cedar River when the plane went down around 6:30 p.m. May 24. At least two of the anglers reported hearing a popping noise from the engine before the plane descended below the trees and crashed.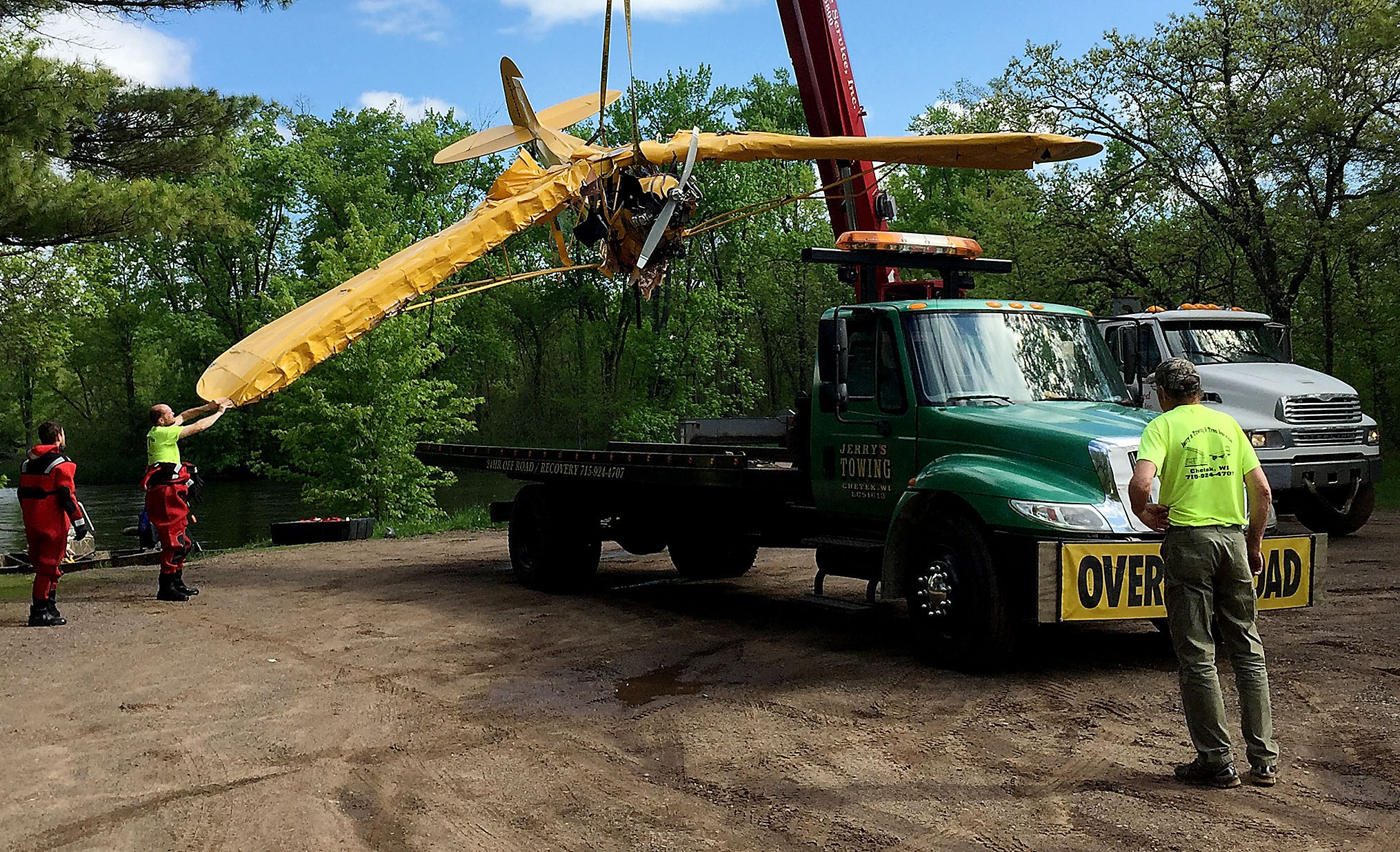 Those same witnesses also say the door of the plane was open when it flew over them, and that 17-year-old pilot Owen Knutson and 18-year-old passenger Hunter Gillett could be seen waving at them as the plane flew north and began turning right. The backfire noise was heard shortly afterwards, and the plane crashed into the Red Cedar River.
NTSB investigators say there was no evidence of fire or explosion in the plane's wreckage.