ST. PAUL, Minn. - On Sunday, family and friends came together to remember the three family members shot and killed early Friday morning.
Their violent deaths have left those who loved them sad and angry.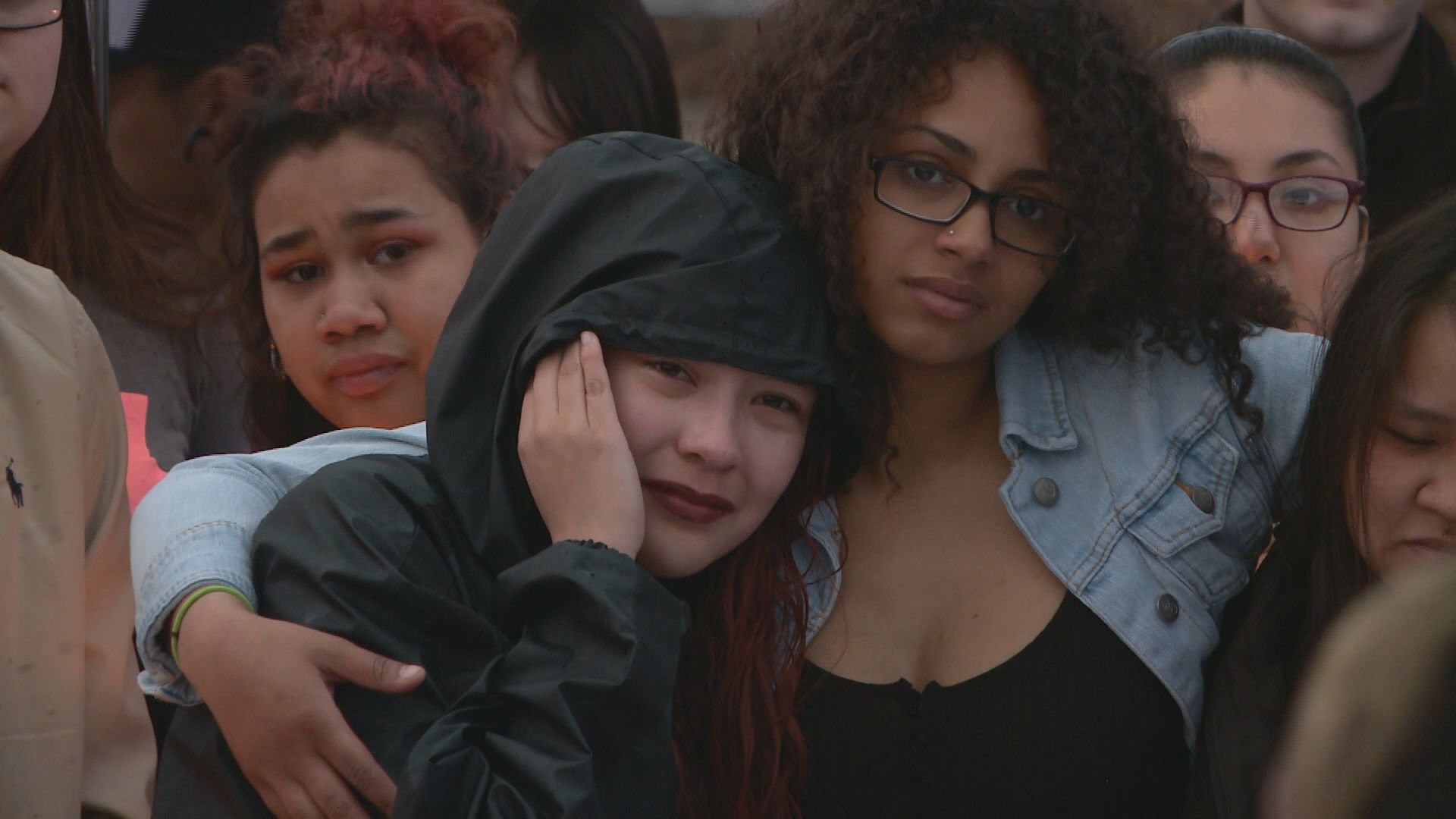 "Who would do such a horrific thing? To kill two innocent girls. Kill their dad. Shoot their mom. And leave them for dying? Only a coward and a monster," said Fernando Cornejo, uncle of the teenage victims.
Family members are struggling to understand what would lead a man to kill Maria and Olivia McIntosh and their father Wade, also shooting their mother Anita Sprosty, who's now hospitalized.
"You don't put a gun in someone's mouth and pull the trigger. You don't do that," said Richard McIntosh, Wade's cousin.
Police say the gunman, Jeffery Jemaile Taylor, shared a child with Maria, the 19-year-old victim. Police say after the shooting, he took the toddler for a short time but didn't harm her. Family members of the victims believe a custody argument led up to the shooting.
"I think they were trying to work that out. And they had been arguing that whole day," Cornejo said.
Family members of the father, Wade McIntosh, say years ago he turned his life around, beat chemical dependency problems, developed a friendship with his ex-wife Anita, and most of all, loved his daughters.
"We're just so sad by this whole thing. We didn't deserve it. The family didn't deserve it. The girls didn't deserve it," said Richard McIntosh.
"It's been awful. It's been sad. Everyone's pretty devastated," said Anita's sister Juanita Hernandez.
Police say they found the gunman dead, leaving these people without answers and with a giant hole in their hearts.
"And God will be the judge," Richard McIntosh said.
Police say the gunman's half-brother was also involved in the crime. He's in custody and could be charged Monday.
Donations can be made to the family of the victims via GoFundMe or through US Bank to the McIntosh Family Relief Fund.