BROOKLYN CENTER, Minn. - A family is looking for long-term shelter after fire destroyed their Broolyn Center home Tuesday morning.
Deputy Fire Chief Gary Hendrickson says engines were dispatched to 5548 Logan Avenue North just before 9:30 a.m. on reports of heavy smoke billowing from the residents. When crews arrived they attempted an interior attack and search of the premises but were chased out by thick smoke and extreme heat. Mutual aid was called in from Robbinsdale, West Metro, Fridley and Minneapolis to battle the blaze. Staffing was an issue as many of the same departments supplied fire crews to put down a blaze in Golden Valley just two hours earlier.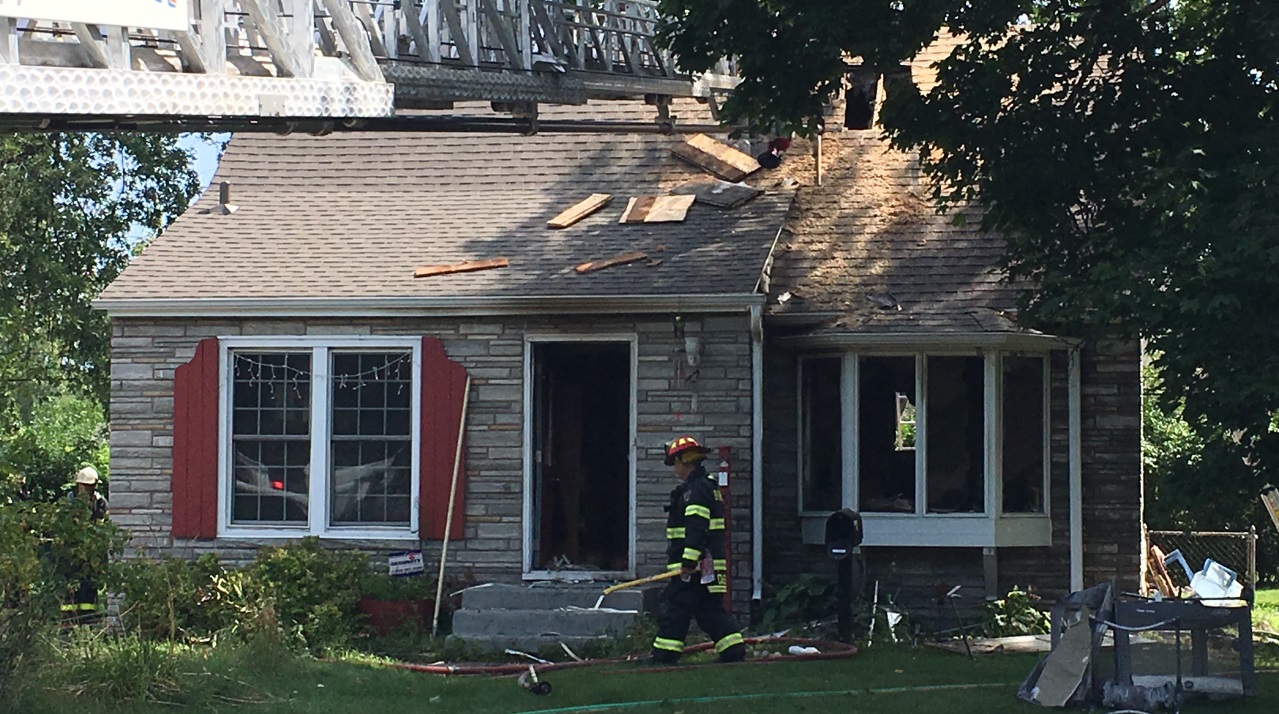 Hendrickson said the homeowner and four children were fortunate not to be home at the time the fire broke out. "If this was at night it could have been a whole different outcome," he reflected. The structure is considered a total loss.
Centerpoint and Xcel Energy were called in to shut off the utilities to the home so investigators could make their way through the rubble. At this point they are not speculating on a cause.