FOREST LAKE, Minn. - The Forest Lake City Council has approved a new contract with its police officers, just a week after it voted to disband the department.
RELATED:
Forest Lake considers disbanding police dept.
Forest Lake students walk out to support police dept.
Forest Lake PD unions vote to accept deal
Police officers, their families and many supporters celebrated in Forest Lake as the city approved the new contract with its police department. Just a week earlier, the council narrowly voted to disband the department in favor of a contract with the Washington County Sheriff's Office.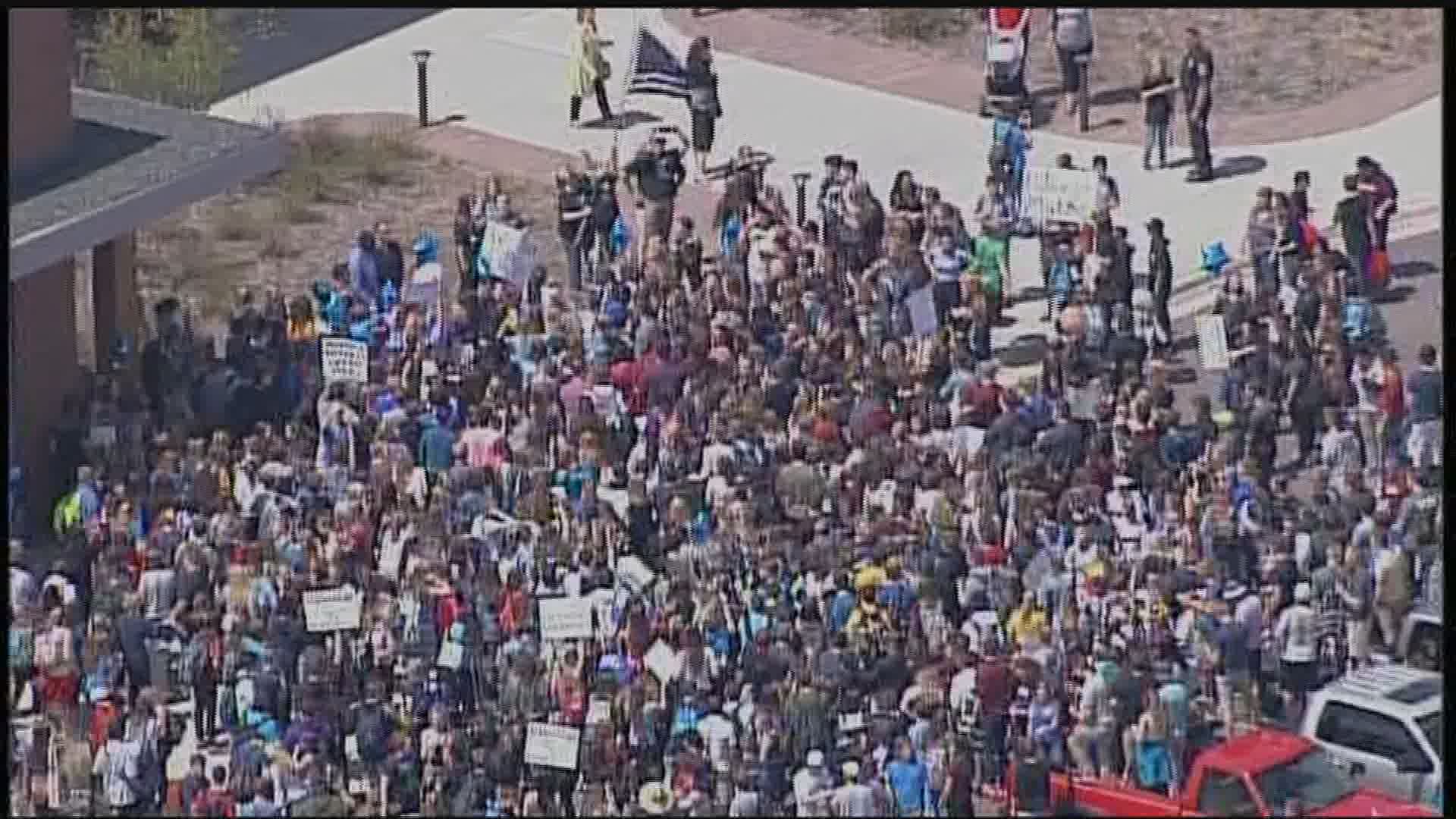 That decision prompted a massive student protest in support of police, along with other public pushback, leading the county to retract its offer.
The saga ended in an emotional scene Monday night for officers and their families.
"We have a lot of work to do but this is a step forward," said Forest Lake Police Capt. Greg Weiss. "This is the first step to rebuilding obviously the strongest community in the state of Minnesota."
Tina Kent is married to a Forest Lake officer. She said the development is a weight off her shoulders.
"I'm excited to be able to go home and sleep and not worry if my husband is going to have a job in a month, is the police department going to be standing, is my city going to be safe, am I going to have to explain this to my children," she said. "So much pressure, just poof!"
The city approved a three-year contract, the longest the state allows for police departments.