MINNEAPOLIS - A 37-year-old mystery involving a Michigan State University class ring, a baseball field and a University of Minnesota employee finally solved.
In the heart of Gopher territory, Nedy Windham's office is saturated with symbols of another Big Ten rival. Despite working at the University of Minnesota, Windham is a proud Michigan State University alumna. But among the Spartan treasures on her office desk, something was missing.
"It was 1980. It has been quite some time ago. I can remember picking out this ring that would be a symbol of a great accomplishment," she said.
On Friday, nearly four decades after she lost her class ring on the field in Bloomington, the ring bearing her initials finally made its way home.
The couple who found the ring bearing Windham's initials, Jackie and Bill Fredericks, kept it in a fireproof safe until they were able to find Windham.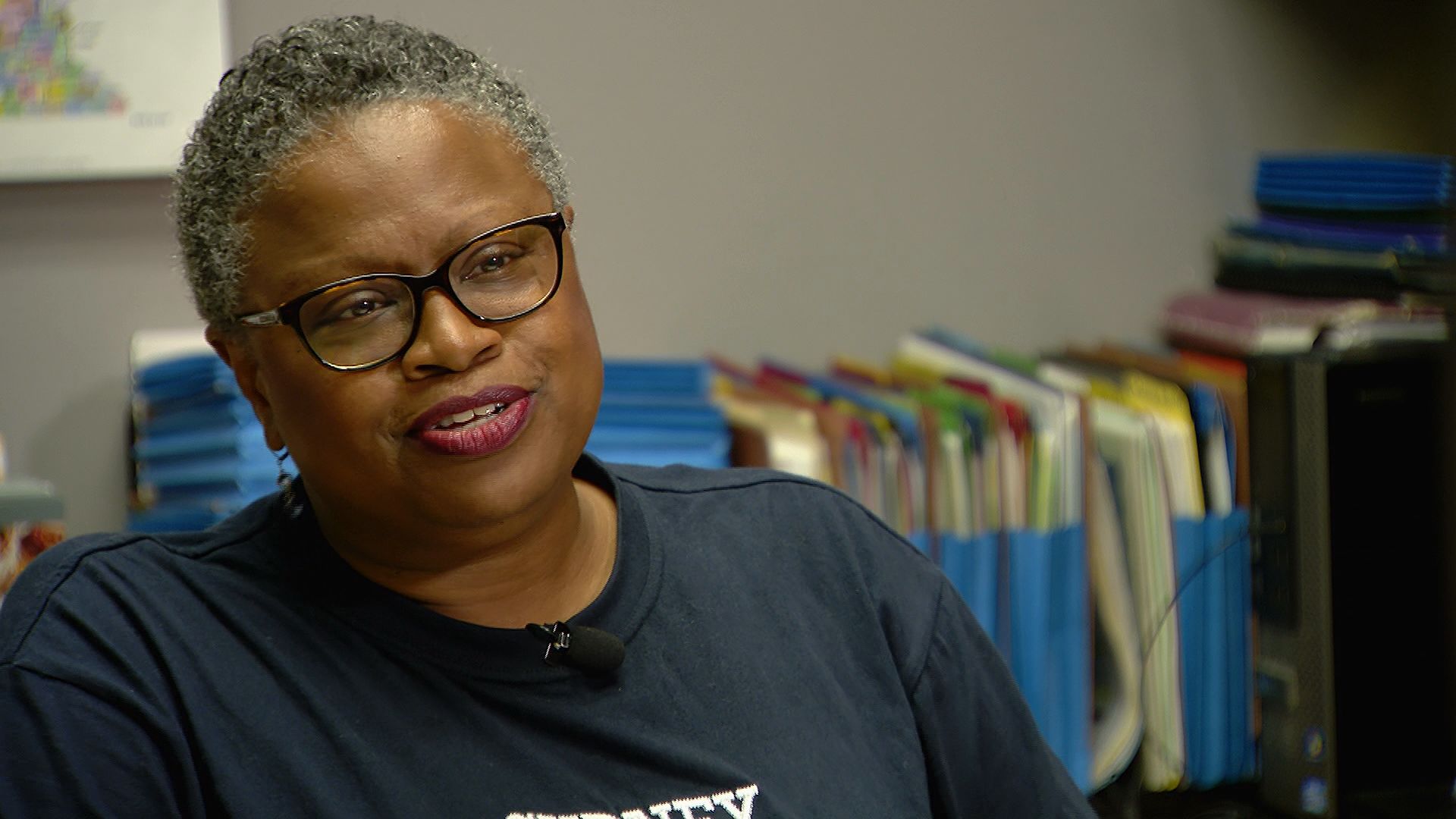 "My wife Jackie and I have been married for 36 years now. We moved into a home located on 85th and 3rd avenue in Bloomington. It was either the first or second year that we lived there that Jackie was asked to play on a woman's softball team," Bill Fredericks told KARE TV via e-mail. "During one of the games, which were played on fields located at Valley View park in Bloomington, she was sitting on the bench and looked down and found a women's Michigan State University class ring, the graduating class of 1980."
He said they reached out to Michigan State University trying to get the name of a female graduate from 1980 on two separate occasions: in 1981 and 1986. Both times the couple was denied.
"The ring sat in our safe for another 31 years. Now having the beauty and power of the internet, I thought I'd give it another try to find the rightful owner of this ring. My first thought was to see if MSU had an alumni group, which I Googled, and sure enough, they had a website. I took a couple of pictures of the ring, and gave them all the specifics of the ring, in hopes they would be able to find the owner," Fredericks said.
Success. The couple mailed the ring to the MSU Alumni Association. On Friday, a representative from the local chapter in Minnesota delivered the ring to Windham in her office.
As tears fell faster than she could wipe them away, the Detroit, MI native said the class ring is a symbol of endless pride.
"It is more than a ring. From where I came from and accomplished what I did, this ring is a symbol of that," she said. "I am remembering my mom who passed and all the times she came to MSU to bring me care packages. And just for a long time when she would introduce me, she would say, 'This is my daughter Nedy who goes to MSU. That was my name!"
Nedy said she is thankful for the persistence of the Fredericks and hopes to meet them in person one day. The couple recently moved to Colorado to be closer to their grandchildren.