GOLDEN VALLEY, Minn.- I love to make this tasty fruit pizza for any occasion! It is easy to create and even tastes better than it looks.
My family tends to get creative with fruit pizza's, even making this one into a makeshift hockey rink for my fiance's retirement from professional hockey.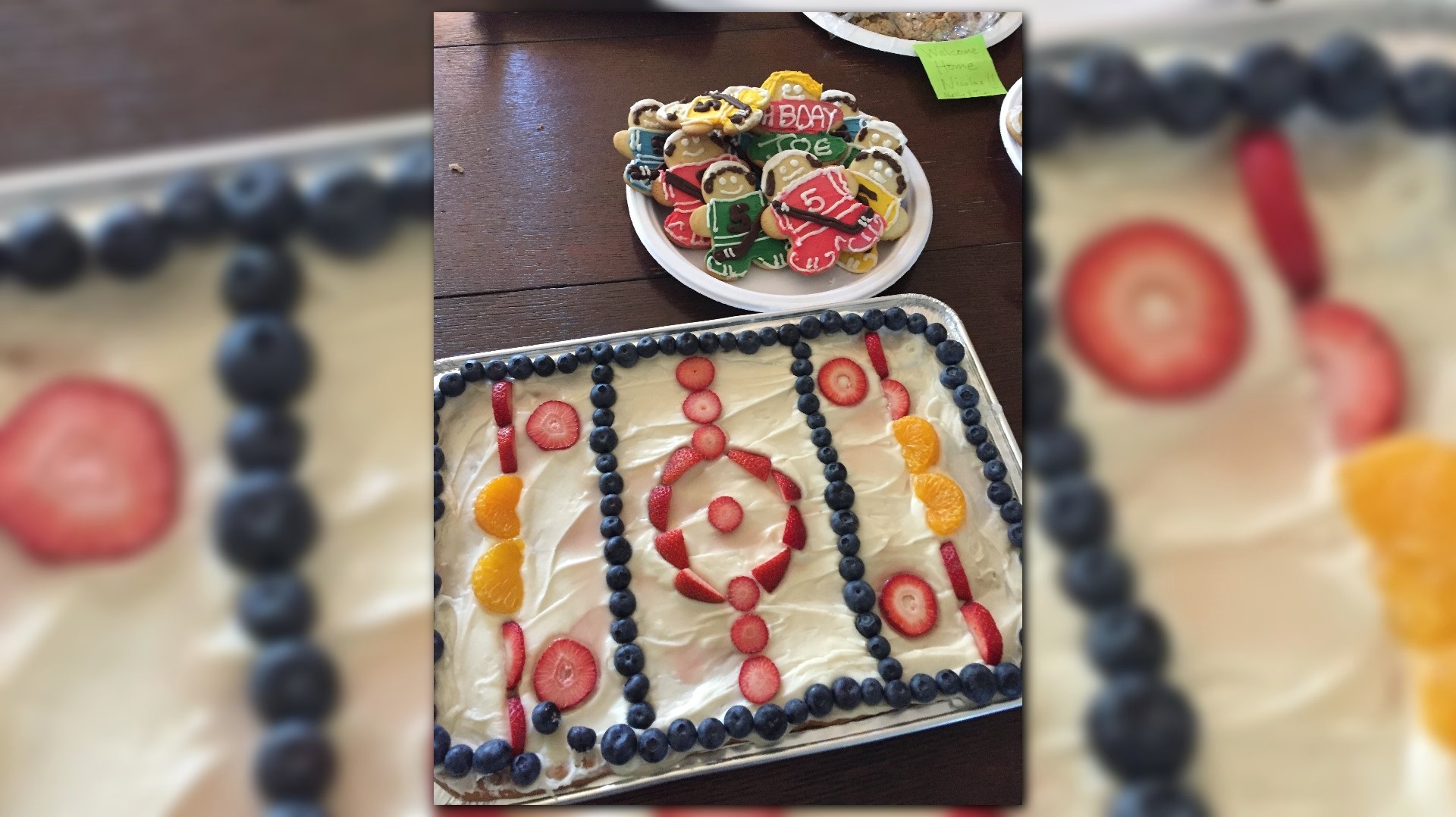 I love this recipe from Pillsbury! This is a simple rendition of the American flag, perfect for any Fourth of July holiday.
Here is what you'll need:
Ingredients
- 1 package of sugar cookies (or homemade)
- 1 package (8 oz) cream cheese, softened
- 1/3 cup sugar
- 1/2 teaspoon vanilla
- 1 cup halved or quartered fresh strawberries
- 1 cup fresh or frozen blueberries
**You can use any fruit you like but for this recipe I like to use strawberries, blueberries, and bananas!
Steps
Heat oven to 350°F. depending on your cookie making instructions. I used easy to make Betty Crocker cookies so all I needed was a stick of butter and an egg to create my sugar cookie base. Follow the directions on the package then spread the cookie mix evenly into a 9 x 13 pan.
In small bowl, beat cream cheese, sugar and vanilla with electric mixer on medium speed until fluffy. Spread mixture over cooled crust. Arrange fruit over cream cheese to look like the American flag. Refrigerate until chilled, at least 1 hour. To serve, cut into wedges or squares. Cover and refrigerate any remaining pizza.