Track results in your district on the Secretary of State website.
MINNEAPOLIS - Jacob Frey has been elected mayor of Minneapolis according to unofficial results, says the City of Minneapolis.
With all precincts reporting, City Councilor Jacob Frey led the Minneapolis mayoral race with nearly 25 percent of first-choice votes.
Because Frey did not have more than 50 percent of the first-choice vote, and Minneapolis uses ranked-choice voting, second- and third-choice votes had to be tabulated to determine a winner.
According to the city, Tom Hoch came in second, incumbent Betsy Hodges in third, Raymond Dehn in fourth and Nekima Levy-Pounds in fifth.
"I'm proud of my wife, who's had to go through a whole lot," Frey told KARE 11 Tuesday night in a room full of supporters. "I'm proud of this city, you know, this is a city that I love more than anyone would know."
Incumbent Mayor Betsy Hodges was attempting to fend off 14 challengers in total.
"Thank you for loving Minneapolis so much to be so involved in thinking about who we are and where we go as a people," she told her supporters Tuesday night. "So, as I said at the beginning, there are some things we know, and some things we don't know." She later released the following statement on Facebook.
Approximately 94,000 people voted in Minneapolis on Tuesday, in addition to 12,000 absentee ballots. That's a 43 percent turnout - 10 percent higher than in 2013, according to the official Minneapolis Elections and Voter Services Twitter account.
Voters in Minneapolis were also deciding competitive races for parks board and city council. In Ward 8, Andrea Jenkins was elected the first openly transgender African American woman to a city council in a major city.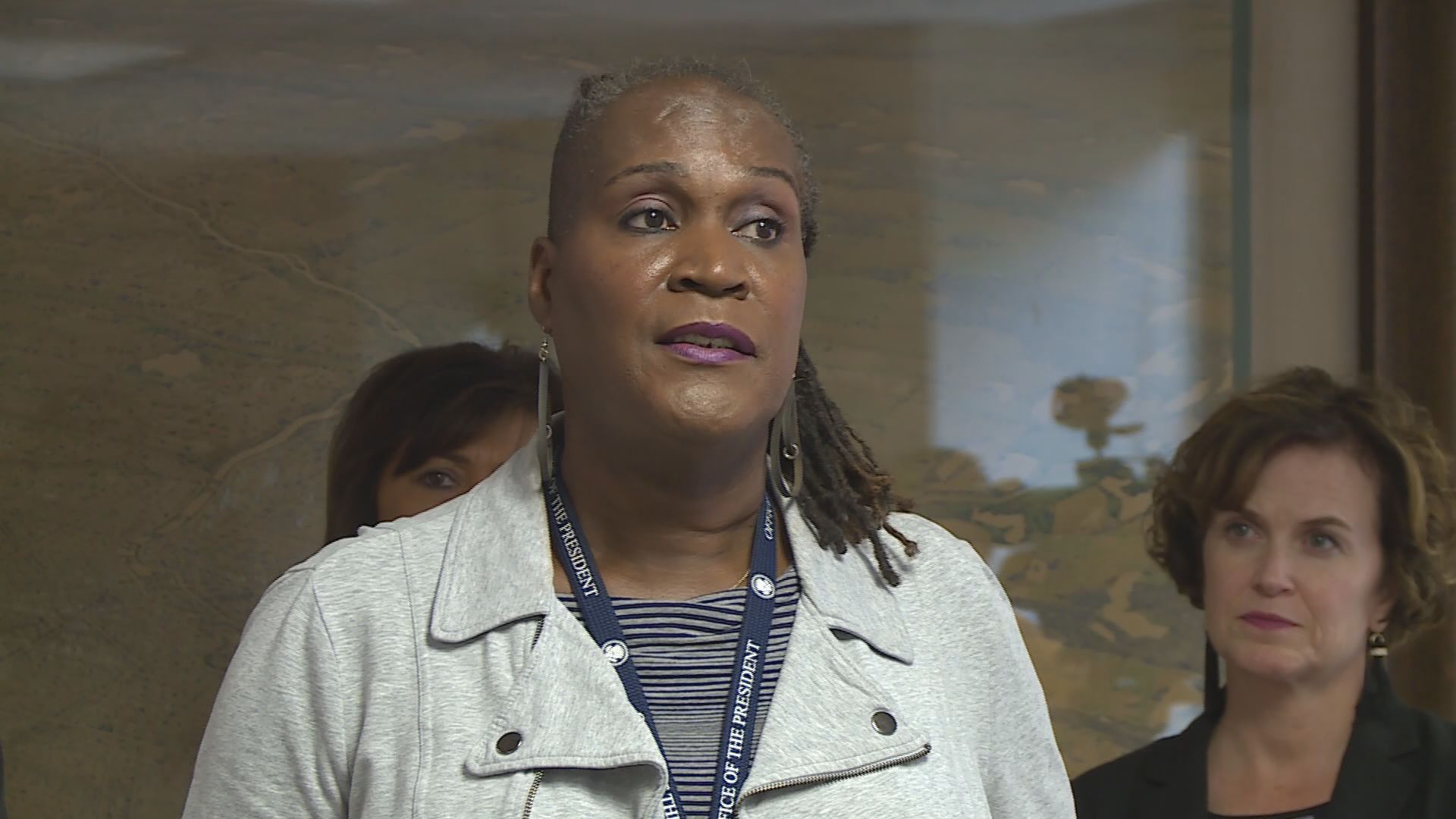 Phillipe Cunningham, a 29-year-old transgender man, won Ward 4 in Minneapolis by defeating longtime incumbent and council president Barb Johnson. Johnson has served on the council for 20 years.
On Wednesday night, the City of Minneapolis certified the election results. City officials say voter turnout was 42.45-percent, up from 34 percent from 2013 (last city election). Below is a list of all the winners in Minneapolis:
Mayor: Jacob Frey
City Council Ward 1: Kevin Reich
City Council Ward 2: Cam Gordon
City Council Ward 3: Steve Fletcher
City Council Ward 4: Philippe M. Cunningham
City Council Ward 5: Jeremiah Ellison
City Council Ward 6: Abdi Warsame
City Council Ward 7: Lisa Goodman
City Council Ward 8: Andrea Jenkins
City Council Ward 9: Alondra Cano
City Council Ward 10: Lisa Bender
City Council Ward 11: Jeremy Schoeder
City Council Ward 12: Andrew Johnson
City Council Ward 13: Linea Palmisano
Board of Estimate and Taxation: Carol Becker and David B. Wheeler
Park and Recreation Board at-large: Londel French, Latrisha Vetaw, Meg Forney
Park and Recreation Board District 1: Chris Meyer
Park and Recreation Board District 2: Kale Severson
Park and Recreation Board District 3: AK Hassan
Park and Recreation Board District 4: Tom Nordyke
Park and Recreation Board District 5: Steffanie Musich
Park and Recreation Board District 6: Brad Bourn
RELATED:
Meet the mayoral candidates in St. Paul, Mpls.
Minneapolis election: What you need to know
Election day: What you need to know
Ranked choice tale of two cities
Follow KARE 11 Politics for election results and track live on the Secretary of State website.