ST. PAUL, Minn. - For months, Jaunae Brooks says the skyway through 235 E. 6th St. in St. Paul was a makeshift home for the homeless.
"They leave their clothes, tobacco, needles, urine," Brooks said, as she showed a suitcase that she filled with some of the items. "This is just what I found before I locked my doors."
Brooks decided to lock her skyway doors and close down her elevator starting at 8 p.m. every night because she says her calls to the city and police did nothing.
"Since I locked the doors six weeks ago, I have had not one incident," Brooks said. "Four buildings are now safe because I lock the door at 8 p.m."
There's just one problem, the city requires the skyways remain open until 2 a.m. and they've put Brooks on notice that she could face criminal charges if she doesn't comply.
"I'm out of options. I need immediate help," Brooks said. "Some of these tenants of mine have been with me for 20 years. They are like family to me and they are going to leave, not just my building but St. Paul. That is not good business for St. Paul."
Brooks asked the council to grant her an exemption at least until a skyway workgroup can come up with some solutions to the growing problem of skyway security.
"I am not in favor of closing down parts of the skyway in the meantime," said council member Rebecca Noecker.
Though the council doesn't want to set a precedent allowing some buildings to close early, on Wednesday, Brooks and her suitcase were effective.
"I don't think the request for just a temporary stay while we're working on this project is unreasonable," said council member Amy Brendmoen.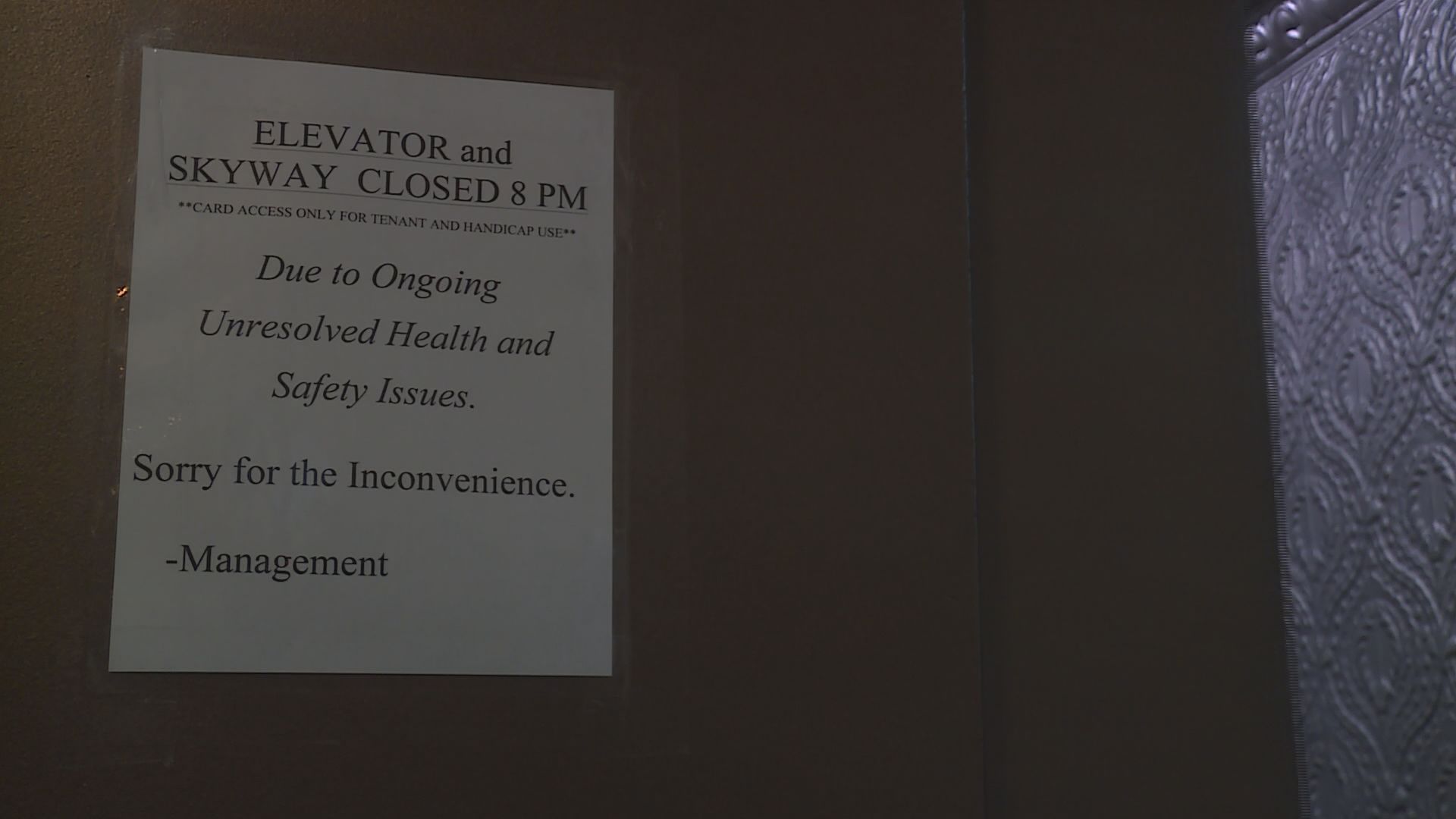 The council ultimately decided to give Brooks three weeks before making a final decision on her hours.
"I'll take a mini victory when I can get it. It's kind of like a stay of execution," Brooks said.
She says she'll likely keep locking her doors no matter what.
"It's worth the (criminal) charges," she said. "I need to keep my tenants safe."
The St. Paul skyway workgroup hopes to have security recommendations some time this summer but there is no timeline.