MINNEAPOLIS - A gas leak forced close to 100 residents in Loring Park to evacuate early Saturday morning.
Minneapolis police say the leak was caused by a car crashing into 19 Bar at East 15th Street and Lasalle Avenue, and hitting a gas line.
Police say the incident started when the suspect jumped on top of someone else's vehicle, hitting the windshield, stomping on the hood and acting erratically. Police say the driver of that car got out, "in fear for his life." The suspect then got into the vehicle, and struck a pedestrian before crashing into 19 Bar and causing the gas leak.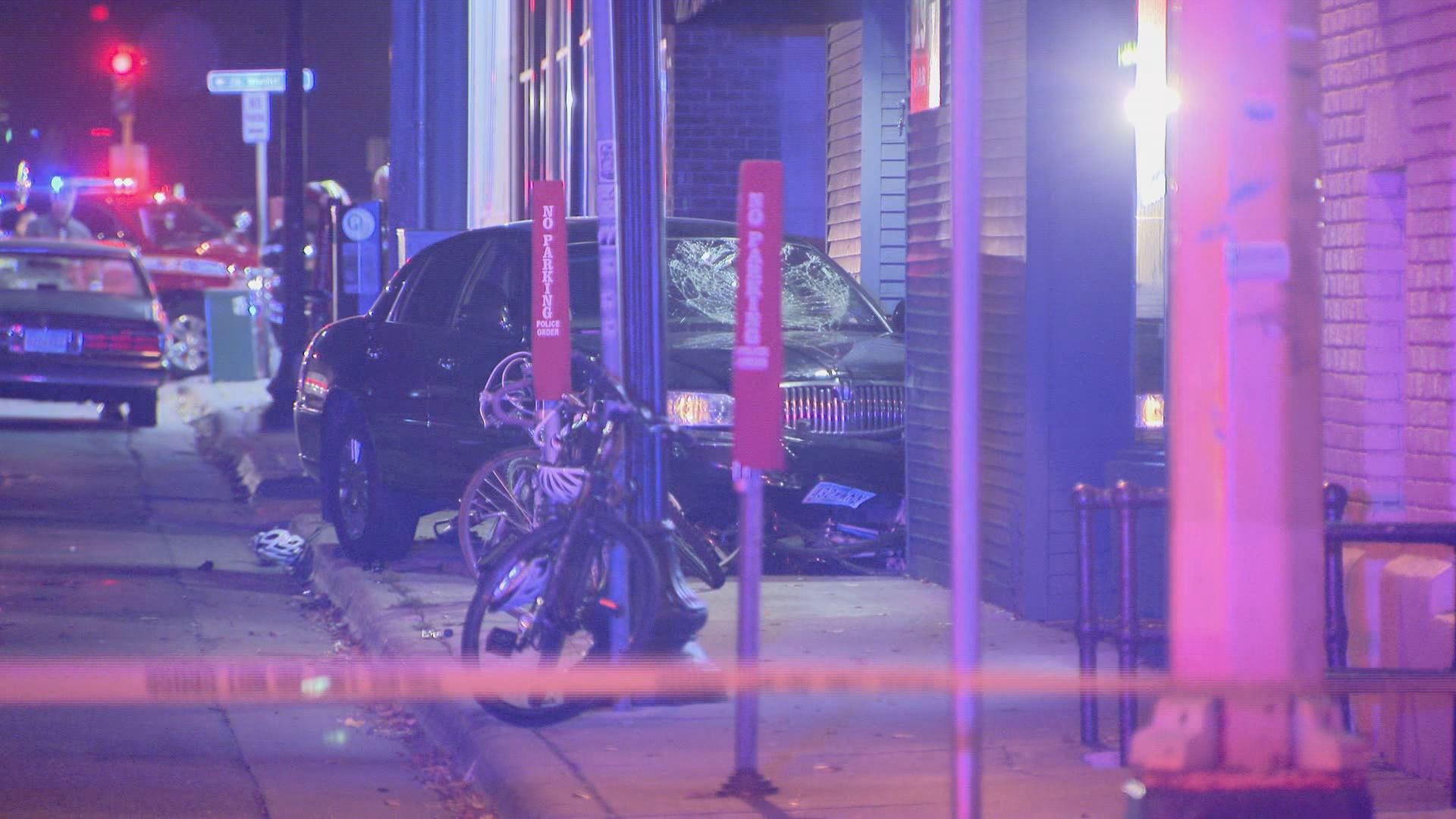 The person who was struck by the vehicle was taken to HCMC with non-life-threatening injuries. Police say the driver appeared to be under the influence of a controlled substance, and was taken into custody.
It took crews from Center Point nearly two hours to shut off the line before residents were allowed back in.