GOLDEN VALLEY, Minn. -- A Golden Valley man was killed over the weekend as he was helping a fellow driver who had spun out on a slippery road.
Stephen Rose's friends and family say it's the way Rose lived his life--always putting others before himself.
"He was doing what he did best and that was helping other people," said Cathy McComb, Rose's youngest sister.
Rose, 37, pulled over near Highway 169 and Bass Lake Road in Plymouth late Friday night when he saw a driver who had lost control of their vehicle and spun out. While helping the driver, another motorist spun out --striking and killing Rose.
RELATED: Good Samaritan killed helping after spin-out
"Something that we've said a lot in the last few days is, 'Any man can reach out and touch someone but he would reach out and connect with someone,'" McComb said.
Rose worked at the Caribou Coffee on 36th Avenue in New Hope.
"Just a good citizen of the world," said customer Judy Regan.
Regan remembers when Rose helped her when she was recovering from knee surgery.
"He and another friend came over and helped weed my garden because I was worried about the weeds growing over the flowers... Those are the things Steve would do," Regan said.
Rose also worked at Primerica in St. Paul, helping people organize their finances. He got the job when he caught the attention of a customer at Caribou Coffee.
"I got a chance to meet him and talk to him a little bit and I realized in an instant how great he is with people and how much he loves people in everything that he does," said his boss, Amy Grabau.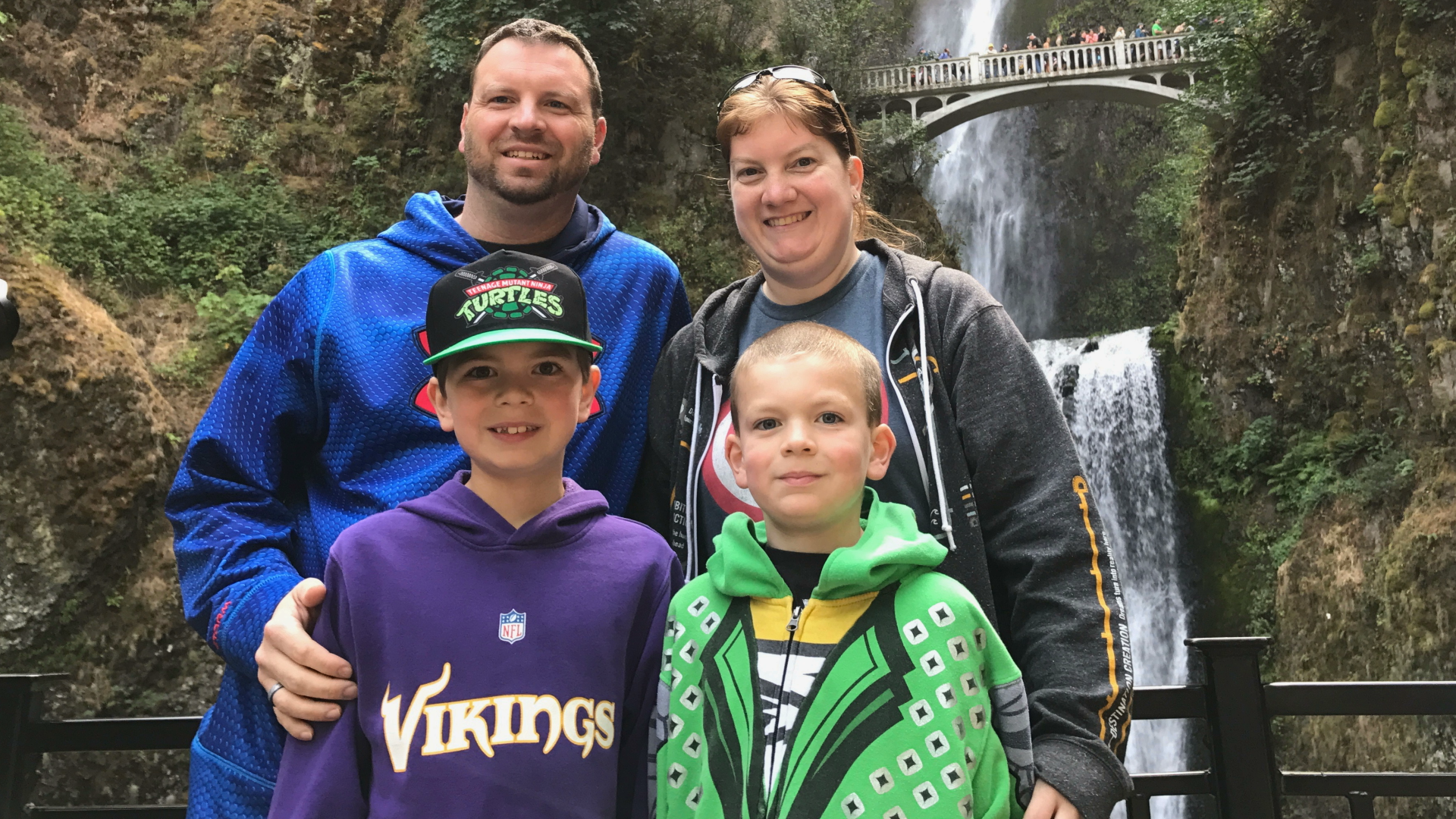 Rose was recently promoted to district leader. McComb said it was a huge honor that he surprised his wife, Angie, with. He is the father of two boys: Bradyn, nearly 10, and Wesley, 8.
"His wife and family were his number one and he loved them so much and would do anything for them," McComb said.
Rose was a fan of comics, especially superheroes. His family gave him the nickname "Captain Awesome." Rose gave until the very end; he was an organ donor.
McComb added, "Steve was our superhero and if he were here today he would tell us to 'always be yourself unless you can be Batman, be Batman.'"
A GoFundMe has been established for Rose's boys.